Many thanks to SWLing Post contributor and noted political cartoonist, Carlos Latuff, who shares his radio log art of a recent Voice of Korea broadcast.
---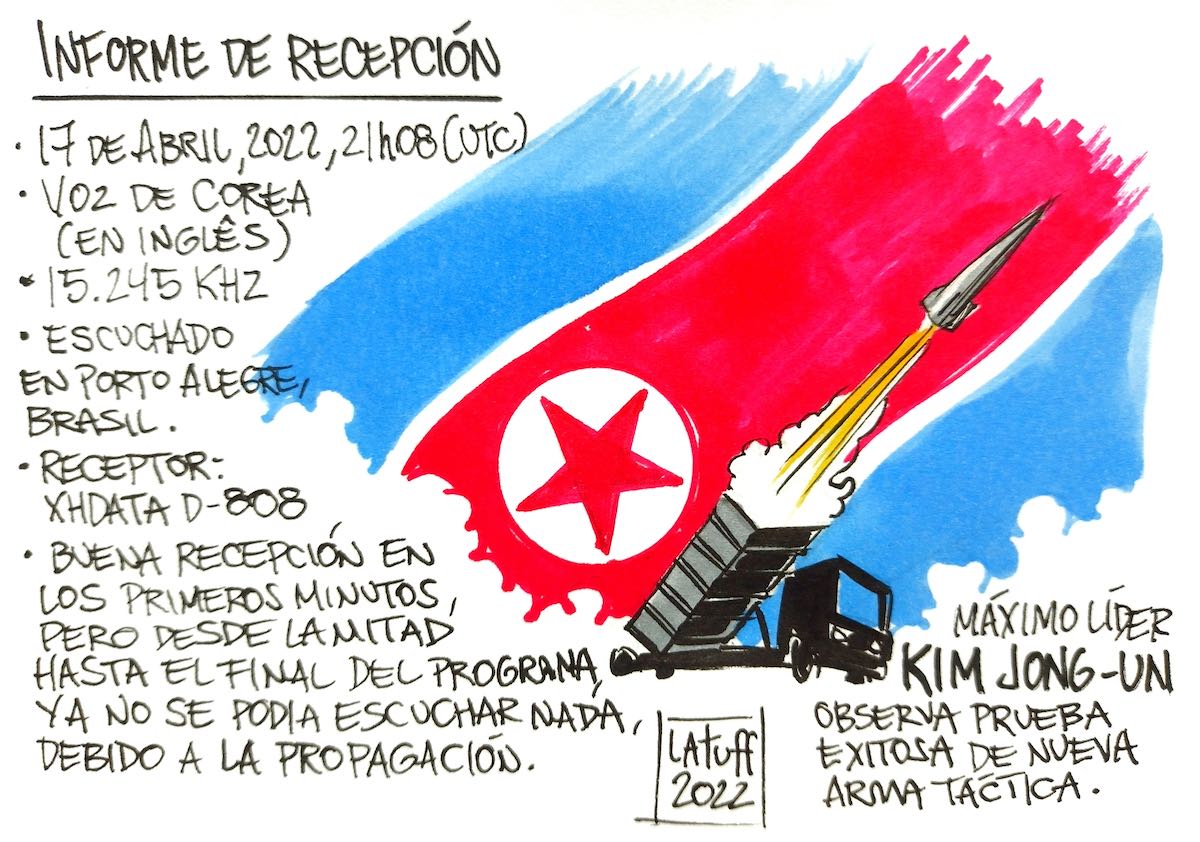 Carlos notes:
Voice of Korea, 15245 kHz, broadcasting in English, listened in Porto Alegre, Brazil, April 17, 2022, 21h08 (UTC).
Part of news bulletin: Kim Jong-un observes new missile test.