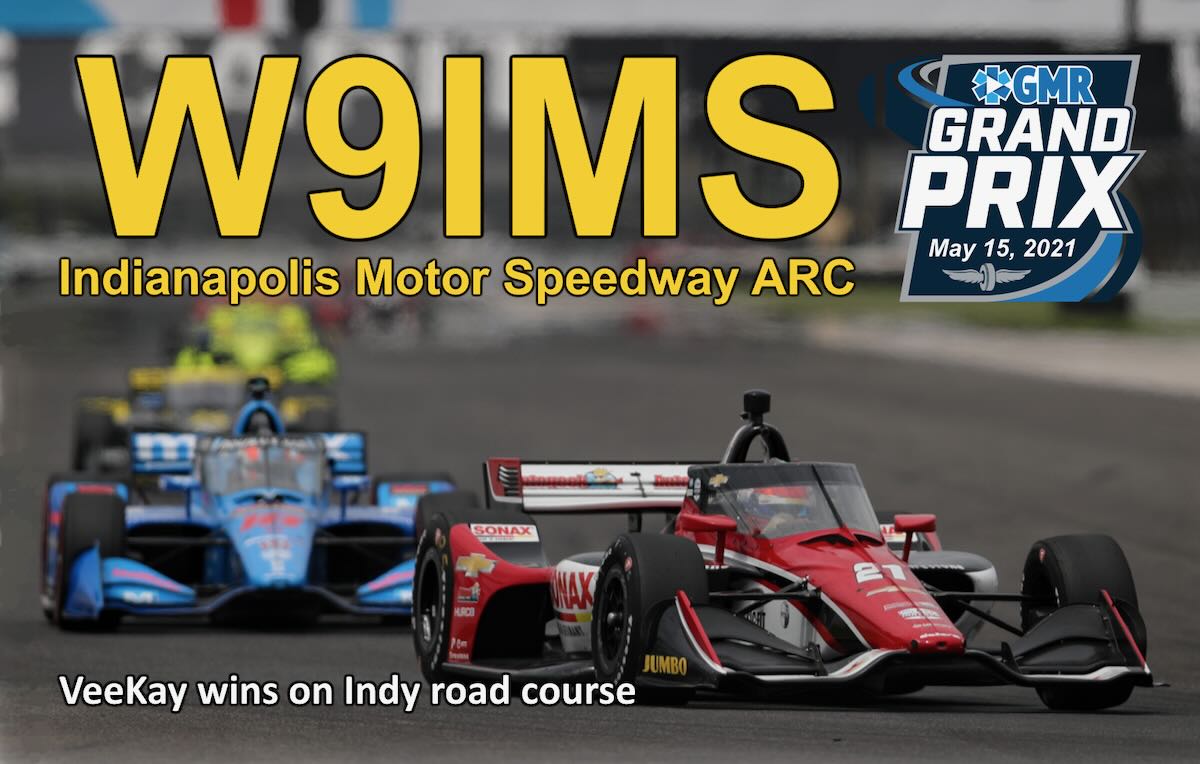 W9IMS Special Event No. 1: The 2022 Certificate Chase Begins
By Brian D. Smith, W9IND
A journey of a thousand miles begins with a single step, as the proverb goes, and the road to a 2022 W9IMS Checkered Flag Award begins with a single QSO – or a single SWL reception.
W9IMS will stage special event stations commemorating each of the three major races at the Indianapolis Motor Speedway this year: the Grand Prix, the Indianapolis 500 and the NASCAR 200 at the Brickyard.
Your weeklong opportunity to complete the first of three required contacts with W9IMS starts Sunday, May 8, and ends at 11:59 p.m. Saturday, May 14 (0359 UTC Sunday, May 15). The special event schedule will resume only 8 days later with the Indy 500 operation (May 23-29), followed by the NASCAR 200 from July 25-31.
Individual QSL cards accompany each of the three events, and a Checkered Flag certificate awaits those who bag the trio. Hams and SWLs alike may apply for the cards and certificate; see www.w9ims.org for further information.
Where to find W9IMS? The station fires up on 20- and 40-meter General Class frequencies, usually on or near 14.245 and 7.245 MHz. But the easiest way to locate W9IMS is to check DX spots, especially on DX Summit at http://www.dxsummit.fi/
Type "W9IMS" in the search box at upper right and you'll see which, if any, frequencies the station is currently occupying. Note that special event operations are not continuous throughout the week, but you'll find scheduled times and operators on the W9IMS QRZ page – and there's always the possibility of unscheduled appearances by operators with an hour or two to spare.
Any hour of the day or night is fair game, but the surest way to catch W9IMS is during prime time: weekdays from 6 to 10 p.m. Indy time or 2200 to 0200 UTC. And if all else fails, listen for happy hour – the last blast on Race Day (May 14 for the Grand Prix), usually starting at 11 p.m. Indy time or 0300 UTC. That's when W9IMS ops traditionally switch to contest-style QSOs, exchanging only signal reports, to put as many stations in the log as possible.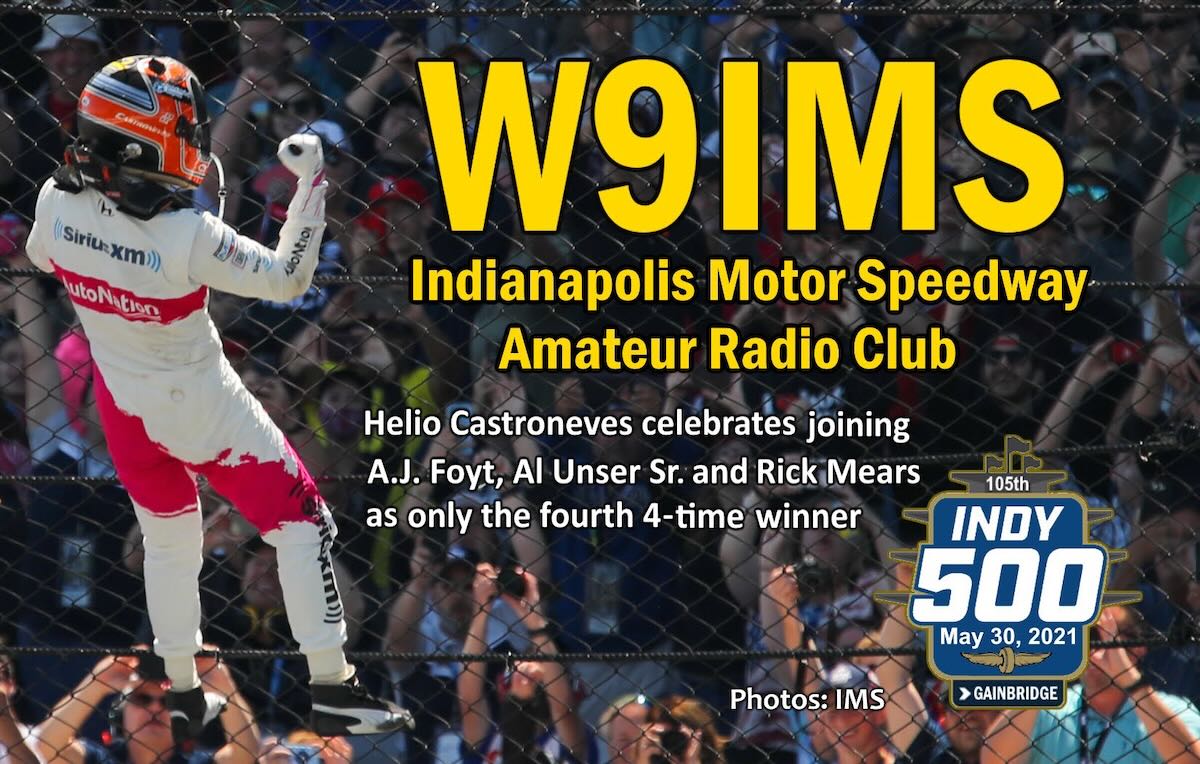 Don't stake your certificate on any announced schedule, however; W9IMS on-air times can be curtailed by adverse solar or weather conditions or a paucity of QSOs.
Likewise, the station has been known to activate an unannounced band, such as 80 meters, at the drop of a hat. Again, DX Summit and other DX spotting networks are your best friend in this regard.
Feel free to submit all of your 2022 QSL and certificate requests in the same envelope, and if you don't have a QSL card, a printout of your W9IMS contacts or reception reports will suffice.