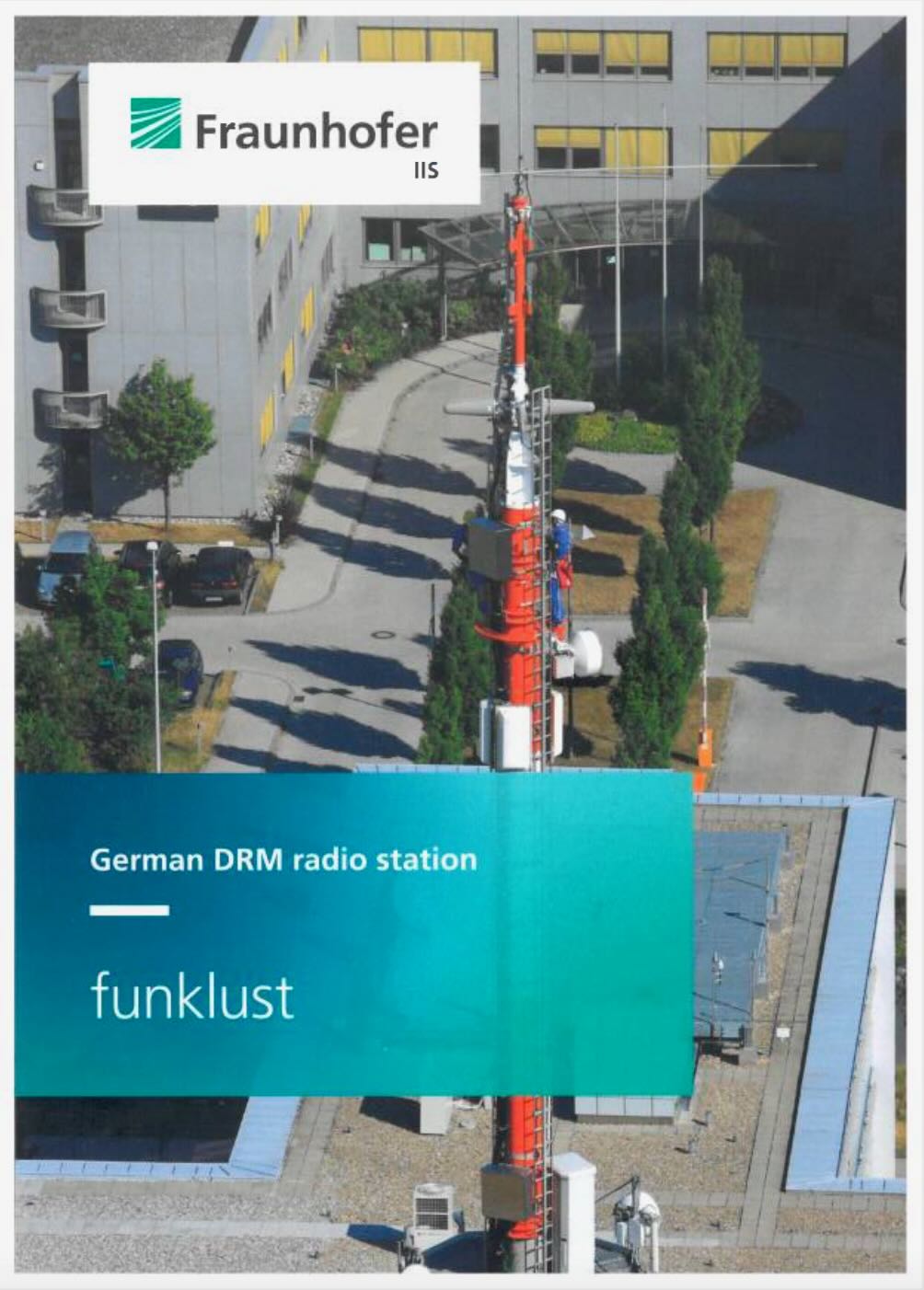 Many thanks to SWLing Post contributor, Paul Jamet, who writes:
Hi Thomas,
I am reacting to the latest Radio Waves news items on the SWLing Post:  Funklust is back on air with a boost
Connected to a Kiwi SDR installed in Portugal, I listened to this experimental station on its 15785 kHz DRM frequency and sent a listening report (in the form of an audio recording and a screenshot) to the Fraunhofer Institute in Erlangen, Germany:
[email protected]
I received a nice QSL!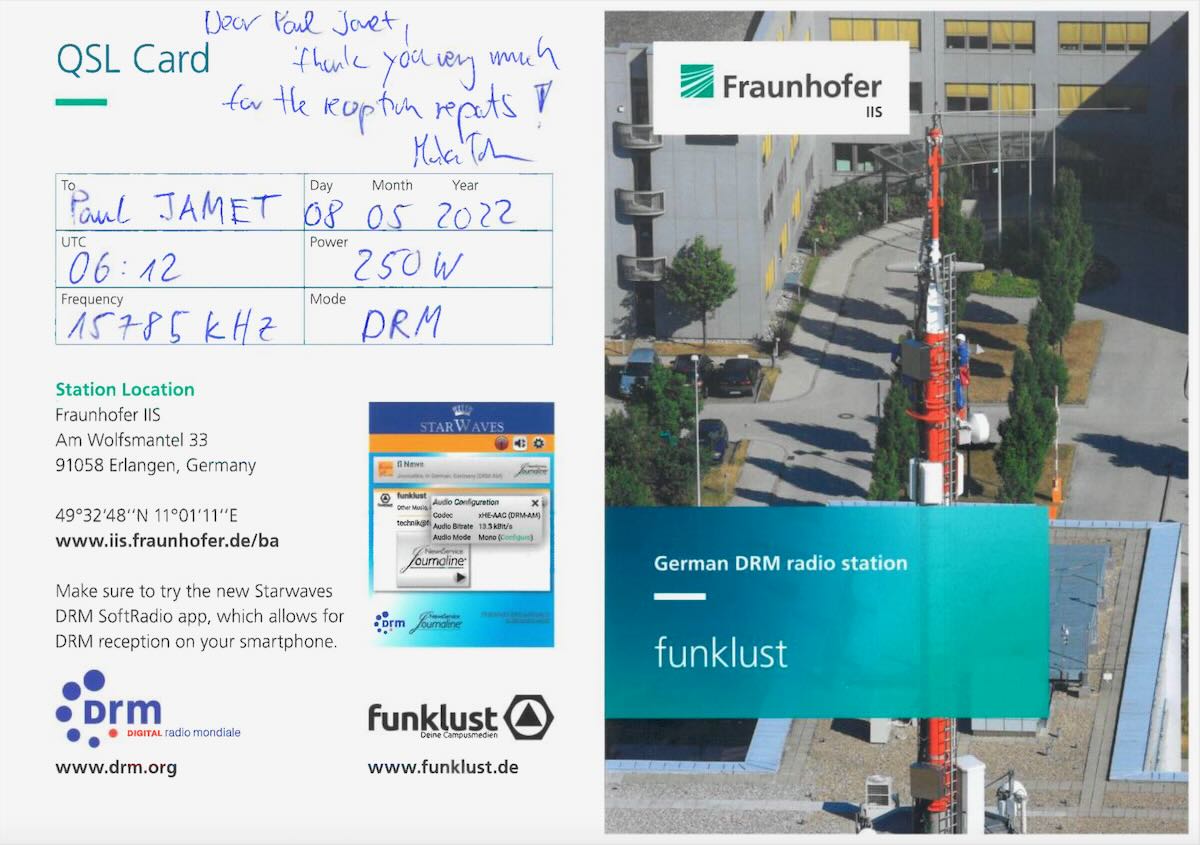 Audio File:
KiwiSDR Screenshot: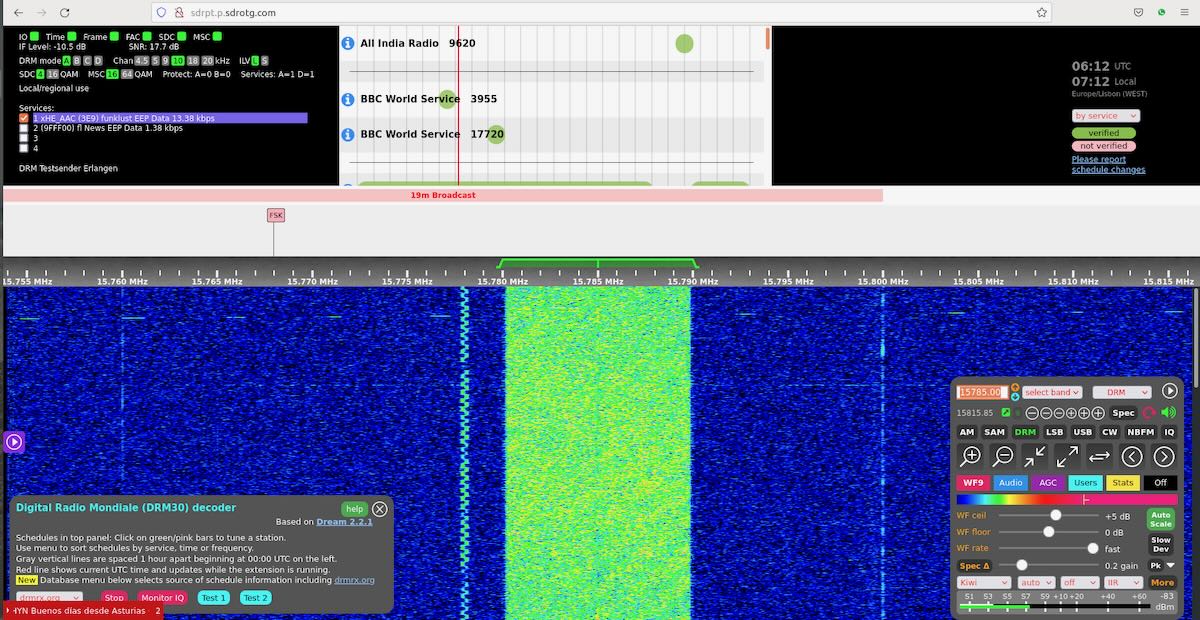 The signal was picked up as far as New Zealand one told me. I think reception reports from all over the world would be very much appreciated …
Have a nice day. Best regards.
Paul JAMET
Radio Club du Perche
That's brilliant, Paul. Thank you so much for sharing the recording and QSL info. Hopefully, they'll continue to receive reports from across the globe. It might be fun, in fact, to see just how far one could DX this DRM broadcast via the KiwiSDR network. Frankly, good copy of Funklust's 250W DRM signal in Portugal is pretty impressive!