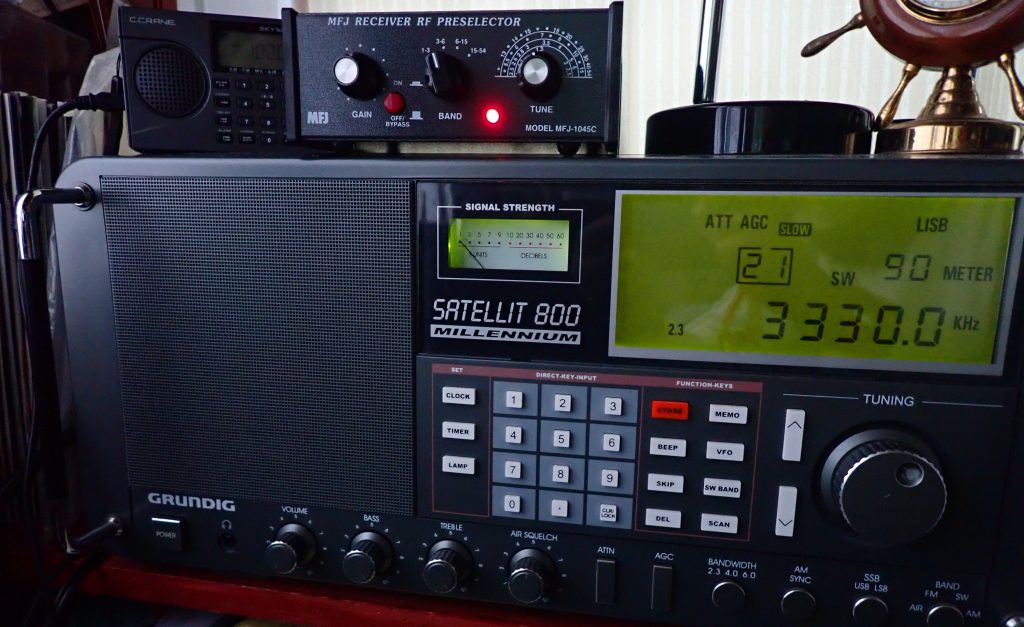 By Jock Elliott, KB2GOM
After trying to copy Shortwave Australia on 4835 this AM, the curiosity bug has bitten me. What, I wonder, is it about SWLing that keeps my fellow readers of SWLing.com coming back?
For me, it's three things. First, I think Treasure Island ruined me as a kid. Ever since I read it, shiver me timbers matey, the search for The Hidden Thing – whether treasure in the ground or a signal on the airwaves – has been a lifelong fascination for me.
Second, I enjoy trying to tease a faint signal out of the ether. That's why I got a kick out of trying to hear the Armed Forces Crossband Test.
Finally, I enjoy the physical act of operating a radio, turning the dial, adjusting the controls, tuning the preselector, and so forth.
So now, it's your turn – what keeps you coming back and tuning the airwaves?
Please comment!