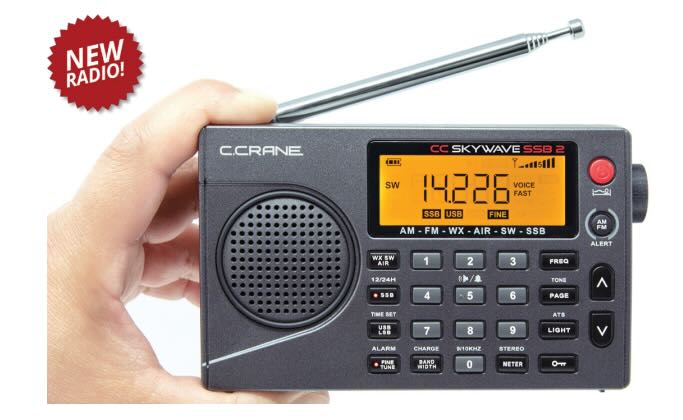 If, like me, you received your latest C.Crane catalog, you've no doubt noticed the new C.Crane CC Skywave SSB 2 on page 3.
The CC Skywave SSB is one of my favorite all-time travel portables. I love it for its versatility, frequency coverage, and overall performance. Click here to read my review.
Version 2 of the Skywave SSB includes the following upgrades per C.Crane:
The new The Skywave SSB 2 has several improvements: The new Shortwave antenna jack can significantly improve SW reception when used with an external antenna. The new micro-USB connector now works well from any USB port along with improved in-circuit battery charging for optional "AA" NiMH rechargeable batteries. Other upgrades include a higher quality speaker along with slightly more audio amplification. Longer feet on the bottom of the radio for better stability.
All of these are welcome iterative upgrades. I especially love any improvement to the built-in speaker–travel portables are small, so any speaker improvements are most welcome.
Here's the full copy from their catalog: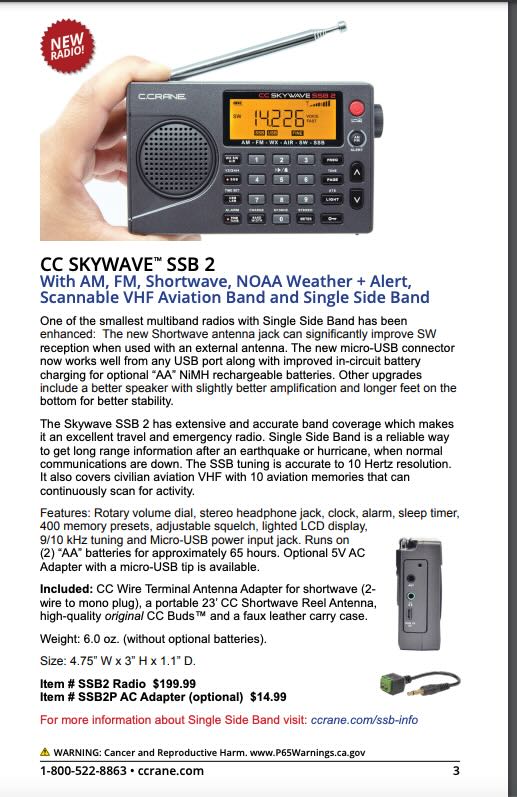 We will plan to review the Skywave SSB 2, of course! Stay tuned!
Click here to check out the CC Skywave SSB 2 on C.Crane's website.