Many thanks to SWLing Post contributor and noted political cartoonist, Carlos Latuff, who shares his radio log art of a recent Voice of Korea broadcast.
---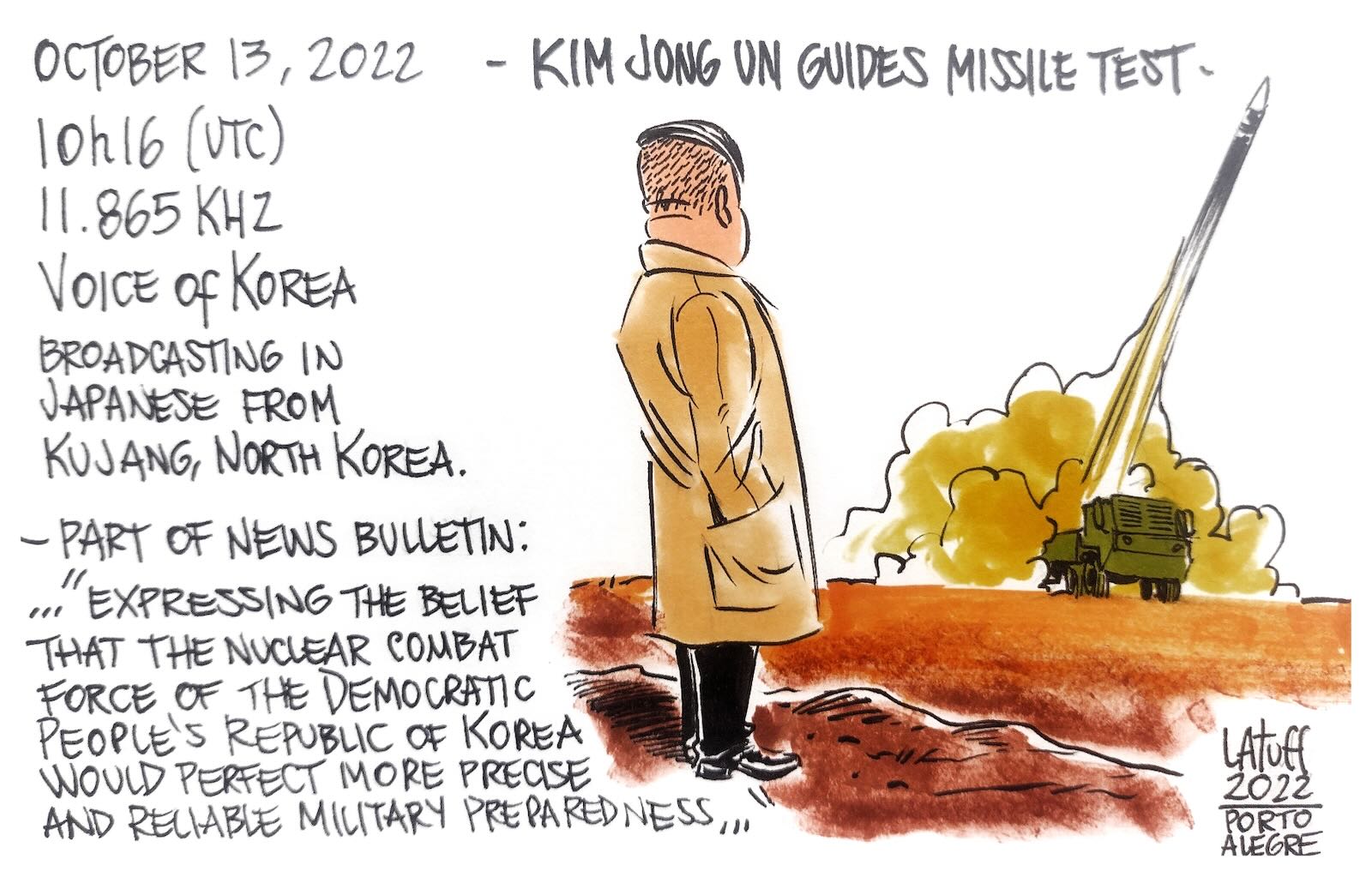 Carlos notes:
Voice of Korea, 11865 kHz, broadcasting in Japanese from Kujang, North Korea.
Kim Jong Un guides test-firing of long-range strategic cruise missiles.
Listened this morning [13 Oct 2022] in Porto Alegre, Brazil.