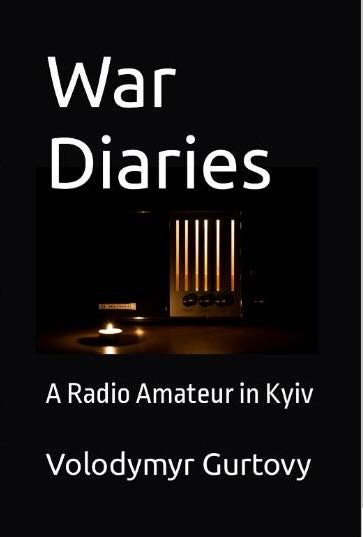 Earlier this week, I learned that my friend Volodymyr (US7IGN) published his book War Diaries: A Radio Amateur in Kyiv on Amazon.com and I immediately purchased and read it.
If you'd like to know what it's been like for a radio listener and ham radio operator living day-to-day in Kyiv since Russia invaded Ukraine earlier this year, I highly recommend reading War Diaries.
Volodymyr (or Wlod) is a regular here on the SWLing Post and simply amazing fellow. We share a love of playing radio outdoors and were even recently featured on BBC Radio 4.  Sadly, due to the nature of living in a war zone, Wlod cannot escape urban RFI/QRM by making journeys into the forest. These days, that would be a very dangerous activity.
Instead, Wlod makes the most out of the blackouts caused by Russian missile attacks: he enjoys the radio quiet conditions to listen to and DX stations across the globe from his small apartment on vintage radios that he's repaired.
In fact, here's a most recent longwave scan Wlod shared during a blackout with his vintage Radiotehnika Riga-104:
Since Russia's invasion began, Wlod's wife and children have taken refuge in Poland.  Radio has been his constant companion and even a source of valuable intel.
In Wlod's book, you'll learn what's it's been like living in a world with constant air-raid sirens, artillery attacks, and blackouts.  You'll also learn how incredibly resourceful and resilient he and his fellow Ukrainians are in the face of the Putin war machine.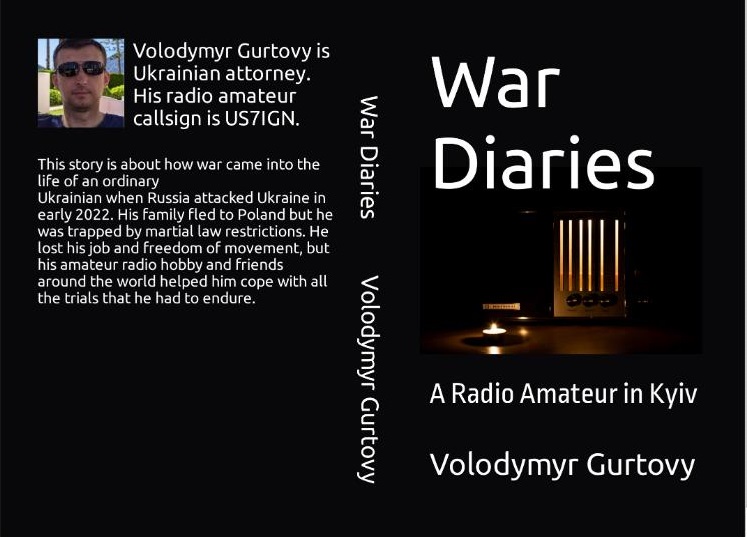 I highly recommend grabbing a copy of War Diaries. It's available on Amazon.com as an eBook for $5.99 and even as a hard or soft cover print book.
Obviously, any revenue from the sales of this book are supporting Wlod and his family.
Click here to purchase on Amazon.com.
Note: All Amazon links on the SWLing Post are auto-converted to affiliate links.