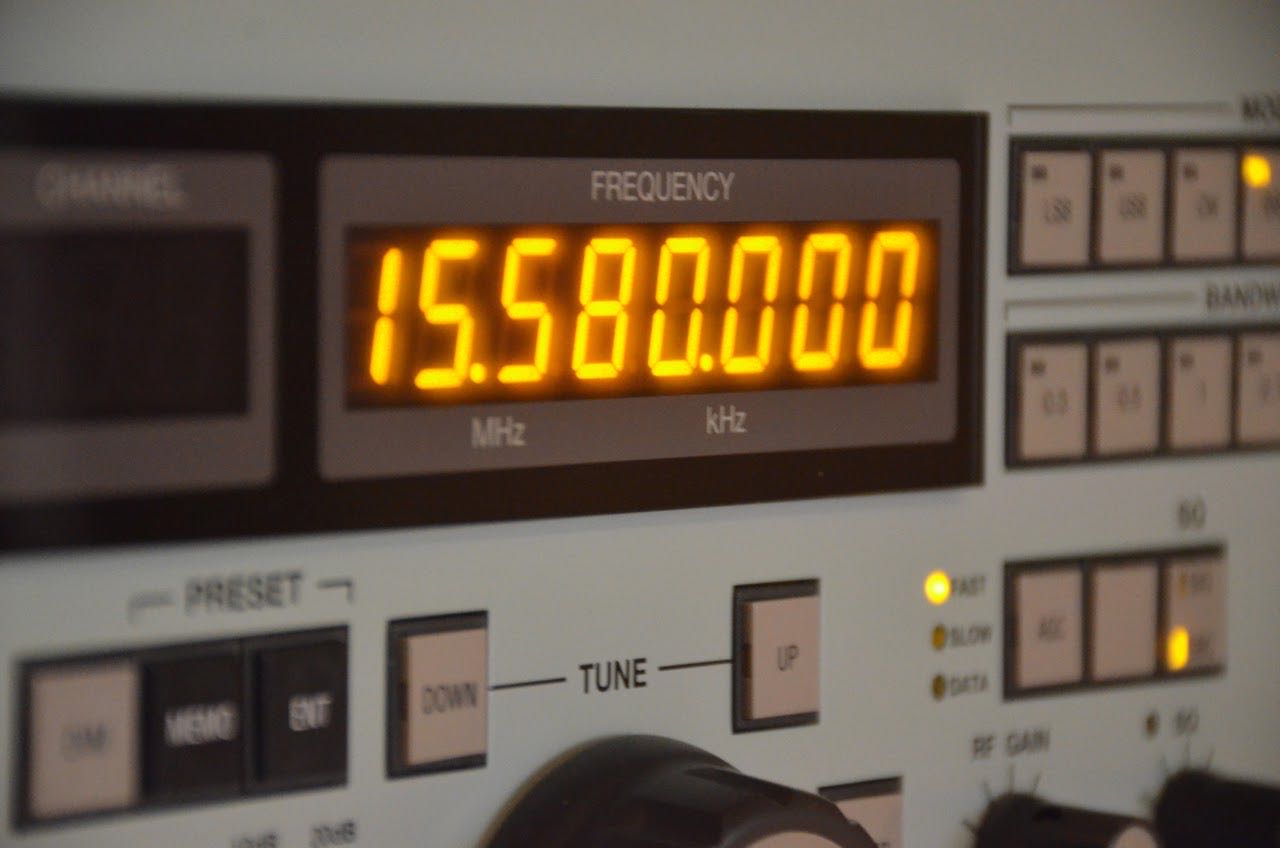 If you've thought about attending the annual Winter SWL Fest, but found it difficult to make the travel arrangements, this year you can once again get a taste of the Fest by attending virtually.
You'll find the program below, but click here to view it at the Winter SWL Fest site, and click here to register (only $5 for both days including all presentations and the hospitality room).
PLEASE NOTE: You must register for the Winter SWL Fest by 11:00 PM (EST) today (Friday, March 3, 2023). They will not process registrations after this deadline.
The presentations start tomorrow: Saturday, March 4, 2023 at 09:00 EST. There's also a social gathering tonight at 20:00 EST.  I strongly encourage you to attend! I'm looking forward to it!
Check out the full schedule below:
---
2023 36th Winter SWL Fest Program and Forums Schedule
This year's Fest will once again be held in virtual space rather than physical space.  Details about how to register and use the Zoom platform are here. 
All sessions except the "Shindig" nominally one-hour except where noted, but may run longer or shorter at the option of the presenter.
"The Bob Brown Memorial Hospitality Suite"* — A virtual hospitality room, sponsored by the Canadian International DX Club (CIDX) will open at 2000 EST Friday, March 3 and 0800 EST Saturday, March 4 and remain available on Friday night and Saturday over the course of the event.  Announcements and instructions will be provided along the way.
CIDX also has plans on Saturday to activate the CIDX club ham stations VE2AQP in Montreal (Gilles Letourneau will be the operator), and VE6SWL in Sherwood Park, Alberta (Mickey Delmage will be the operator).  Times and frequencies will be announced.
As far as we can tell, this is the final schedule.
FRIDAY, MARCH 3, 2022 (All times North American Eastern Standard)
2000 – WINTERFEST ICEBREAKER PARTY – Spend some time in the The Bob Brown Memorial Hospitality "Suite"!  Meet up with old friends and make some new ones — virtually and across all borders.  This event will continue until everyone's energy and interest runs out.  (Instructions on how to join the conversation(s) will be provided to registrants.)     [0100 UTC (Sat.)/1700 PST/0200 CET (Sat.)/1200 (Sat.) AEDT)]
SATURDAY, MARCH 4, 2022

0930 – KEYNOTE – JEFF WHITE:  The General Manager of WRMI, Radio Miami International — which has the largest private shortwave transmitting facility in the Western Hemisphere in Okeechobee Florida — will discuss the ins and outs of operating the station, including its recent experiences with hurricanes.  Jeff also wears other hats including Secretary-Treasurer of the National Association of Shortwave Broadcasters and Chairman of the High Frequency Coordination Conference.  That and over 40 years' involvement in myriad aspects of shortwave and international broadcasting give him a deep and unique perspective on where all of this might be going.  [1430 UTC/0630 PST/1530 CET/0130 (Sun.) AEDT)]
1030 – SCANNER NOT REQUIRED:  Tom Swisher says it doesn't have to be a scanner!  There are excellent alternatives if you're looking for other ways to monitor your favorite McDonald's drive-through. [1530 UTC/0730 PST/1630 CET/0230 (Sun.) AEDT)]
1130 – BREAK: Spend some time in the The Bob Brown Memorial Hospitality "Suite". [1630 UTC/0830 PST/1730 CET/0330 (Sun.) AEDT)]
1300 – CHOOSING A USED RECEIVER FROM 1950 THROUGH TODAY: We're not cheap, just cost conscious.  Old Uncle Skip Arey will scour his sources to find the best (and safest) ways to buy used radios regardless of whether you are looking for a collectible or a modern listening tool.  [1800 UTC/1000 PST/1900 CET/0500 (Sun.) AEDT)]
1430 – RADIO IS SUPPOSED TO BE FREE:  Mysterious signals that go bump in the night. Odd sounds on odd frequencies in the middle of the afternoon. AM signals with very wide full fidelity bandwidth. Distorted sideband transmissions playing strange music and making weird images appear on their listeners' software defined radio displays. Welcome to the world of unlicensed free radio on shortwave. Larry Will presents a little bit of history and look at the current state of shortwave pirate radio in North America. And there may be some special guest personalities sharing their perspectives on free radio. [1930 UTC/1130 PST/2030 CET/0630 (Sun.) AEDT)]
1600 – BACK TO THE CLASSICS II:   Dan Robinson has spent the months since the last online Fest doing some more thinking about. . .what else? . . . receivers and features that make them stand out from the crowd, and will file his special report from his basement in Potomac, MD.  [2100 UTC/1300 PST/2200 CET/0800 (Sun.) AEDT)]
1700 – HELP US PLAN FUTURE FESTS:  Join Rich and John (um… your hosts, remember?) to discuss whether and how best to resume an in-person event as well as how the online version might continue and improve.   [2200 UTC/1400 PST/2300 CET/0900 (Sun.) AEDT)]
1730 – BREAK – Spend some time in The Bob Brown Memorial Hospitality "Suite".   [2230 UTC/1430 PST/2330 CET/0930 (Sun.) AEDT)]
1900 – IN MEMORIUM:  Sheldon Harvey recounts those that moved on over the past year to that DX shack in the sky where propagation is always perfect and RF noise doesn't exist.   [0000 UTC (Sun.)/1600 PST/0100 CET (Sun.)/1100 (Sun.) AEDT)]
1930 – "YUM CHA, DIM SUM OR RIJSTTAFEL?" – Mark Fahey with an exploration of the joy of being a broadcasting enthusiast living in an equatorial jungle.  [0030 UTC (Sun.)/1630 PST/0130 CET (Sun.)/1130 (Sun.) AEDT)]
2100 – THE SHORTWAVE SHINDIG – STILL IN EXILE: Your host, David Goren, is whuppin' up another multi-hour listening party with plenty of shortwave sounds, music, special guests, updates on NYC pirate radio, and the latest installment of World Wide Waves, dg's BBC radio doc series on global community radio this year featuring  Inuit radio in Northern Quebec, a Romani radio station in Hungary, a rural station in Malawi and a clandestine in Myanmar.  [0200 UTC (Sun.)/1800 PST/0300 CET (Sun.)/1300 (Sun.) AEDT)]