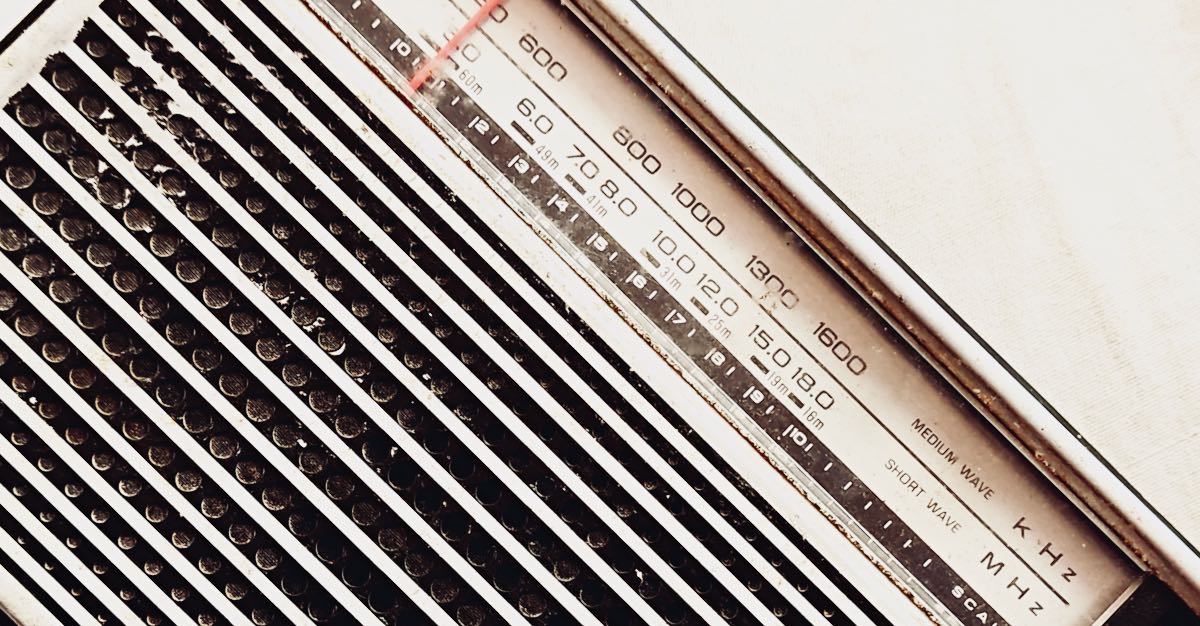 Radio Waves:  Stories Making Waves in the World of Radio
Welcome to the SWLing Post's Radio Waves, a collection of links to interesting stories making waves in the world of radio. Enjoy!
Many thanks to a number of SWLing Post contributors including John, Andrea, and Dennis Dura for the following tips:
---
Tens of thousands of ordinary Russians are joining the resistance
n a bedsit in Vologda, a Russian city 500 miles north of Moscow, a man sat at a desk surrounded by recording equipment. In his early 60s, tall and thin with long grey hair, glasses and a moustache, he looked like an ageing rock star making a new album. His name was Vladimir Rumyantsev. He lived alone, and his day job was as a stoker, tending a furnace in a factory boiler-room. In the evenings he was the dj of his own pirate-radio station, broadcasting anti-war diatribes against Putin's "special military operation" in Ukraine.
Rumyantsev set up the station before the war as a hobby. Radio Vovan (a play on a nickname for Vladimir) mainly broadcast music from the Soviet era that he found in online archives. He said he needed a break from oppressive state propaganda. "Some kind of 'patriotic' hysteria started on the airwaves, and as the sole occupant of the flat I voted unanimously to ban the broadcasting of federal tv and radio channels in my home. Well, I had to create something of my own to replace it," he wrote to me. [Continue reading. Note that this article may be behind a paywall from your location…]
JOHANNESBURG, SOUTH AFRICA — 
Jabrallah Tia was a teacher in Sudan in 2011 when a brutal war forced him to flee to a refugee camp in newly established South Sudan. Thirteen years later, Tia is still in a camp but with a new career: journalist.
The Ajuong Thok camp in the Ruweng Administrative Area is home to almost 40,000 refugees and displaced people, most from Sudan. Another influx is expected soon, after a fresh conflict broke out in April.
"It's terrible now when Sudan has started another war. … We're expecting more people to come from Sudan, as they're fleeing the war there," Tia told VOA in a video interview over Zoom.
He knows what that's like. Tia had to leave everything behind when he fled his home in South Kordofan state. But he said he has found new meaning in his journalism work.
The change came in 2016, when the international media nonprofit Internews offered reporting training for refugees.
Now he works for Jamjang FM, a radio station based inside a camp and run by the nonprofit Community Engagement Network. With four reporters and a station manager, Jamjang broadcasts to two huge camps in the region and local host communities.
Most broadcasts are in Arabic, the language of the Sudanese refugees, but a weekly show is hosted in the local South Sudanese language, Dinka.
"Normally we are focusing on humanitarian works and the service that's being provided to the refugees," he said. "We broadcast awareness, like protection from [gender-based violence]. … We talk on issues regarding health." [Continue reading…]
Despite all the hype surrounding in-car streamed audio, motorists still love radio best — the research proves it. That was the takeaway of an Edison Research study presentation at the WorldDAB Automotive 2023 conference on June 15, 2023. The one-day conference was staged in person in Paris, France, and made available to the world online. The WorldDAB association promotes the digital audio broadcasting (DAB) radio transmission standard around the globe. It commissioned the Edison Research study.
This presentation was based on 800 interviews with "radio listeners who purchased their vehicle within the past three years in France, Germany and the UK," said Megan Lazovick, Vice President of Edison Research. The interviews were done with two different groups: "Half the in-person interviews were done with people in their own vehicles," Lazovick said. "They drove up and we talked to them." The other half were people that Edison Research put into new vehicles with touchscreen content dashboards, so that they could gauge their reactions. [Continue reading…]
"At present, the bill only requires that an AM receiver be installed in each vehicle, without regard to the quality of reception"
Bill Baker is the founder of the American Association of Information Radio Operators (AAIRO).
The American Association of Information Radio Operators is a national group of local and federal government officials who operate 10-watt AM TIS radio stations across the country solely to provide safety information to the public.
During nonemergency times, these noncommercial stations provide public service content such as parking, highway construction, special event and traffic information on a day-to-day basis. But when conventional forms of communication are compromised by wildfire, hurricanes or floods in specific areas, TIS radio stations serve as a critical backstop so emergency managers can keep the public informed.
Many TIS stations are situated in remote locations that do not have reliable cellular service and/or do not have a local broadcaster. For these reasons, the passage of the "AM for Every Vehicle Act" is of particular importance to our members and their communities. In short, the disappearance of AM radio receivers in vehicles would eliminate a service upon which millions of Americans rely daily.
Because a 10-watt signal is much more vulnerable to interference from any number of sources than the signal of even the smallest AM broadcast station, we encourage the writers of the final bill language to consider stipulating in their definition of AM reception that it be heard "clearly, without the presence of vehicle-generated interference." At present, the bill only requires that an AM receiver be installed in each vehicle, without regard to the quality of reception. [Continue reading…]
---
Do you enjoy the SWLing Post?
Please consider supporting us via Patreon or our Coffee Fund!
Your support makes articles like this one possible. Thank you!