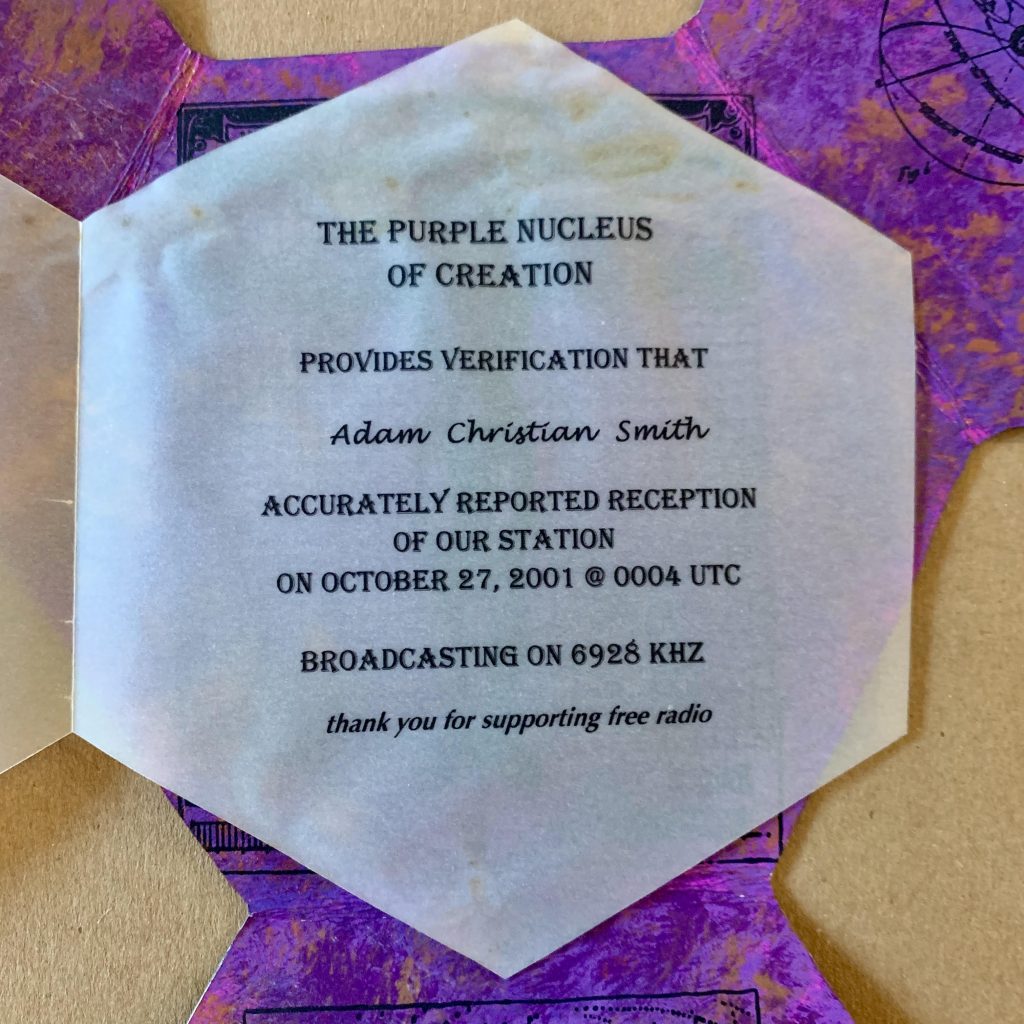 This morning, I uploaded a recording of 2001 shortwave pirate The Purple Nucleus of Creation to the Shortwave Radio Audio Archive (SRAA). The recording was submitted by Adam C. Smith, a regular over at the SRAA.
Adam's six minute off-air recording was made on October 27, 2001 at  0009UTC on 6,928 kHz USB with Adam's Grundig 800 and 100' wire antenna. Check out the audio embedded below or via the SRAA.
But first? Check out this extraordinary QSL card:
This QSL is more intricate than a wedding invitation! I love it! Thanks for sharing, Adam!
Here's Adam's off-air recording:
Adam also included other correspondence from The Purple Nucleus of Creation: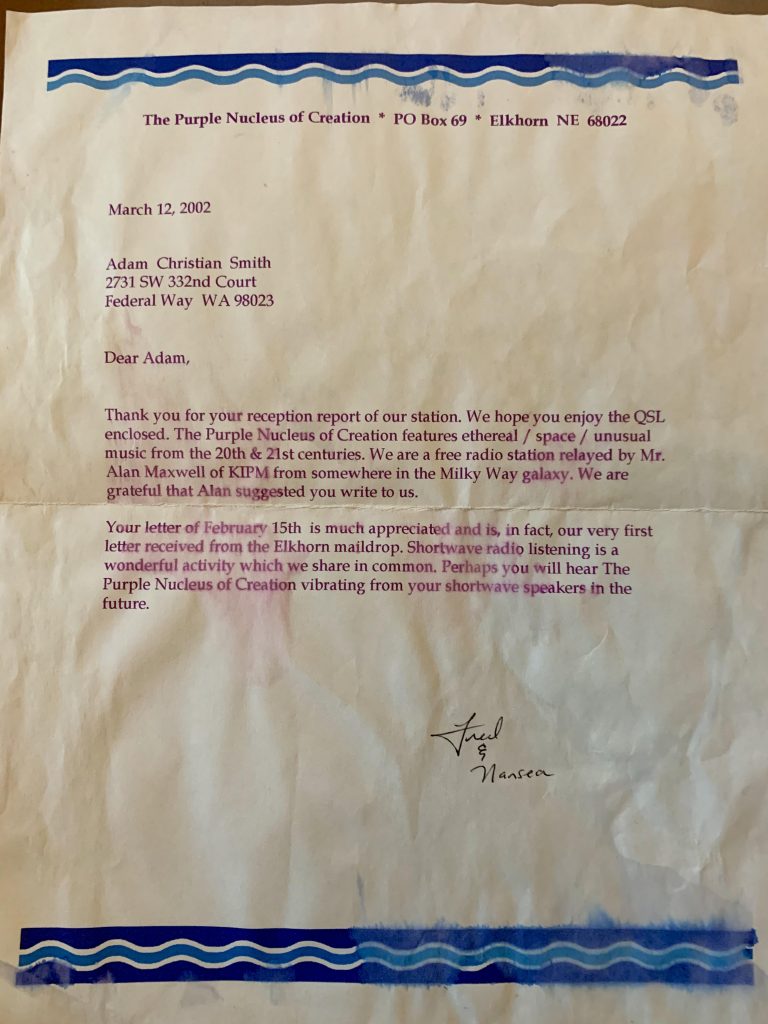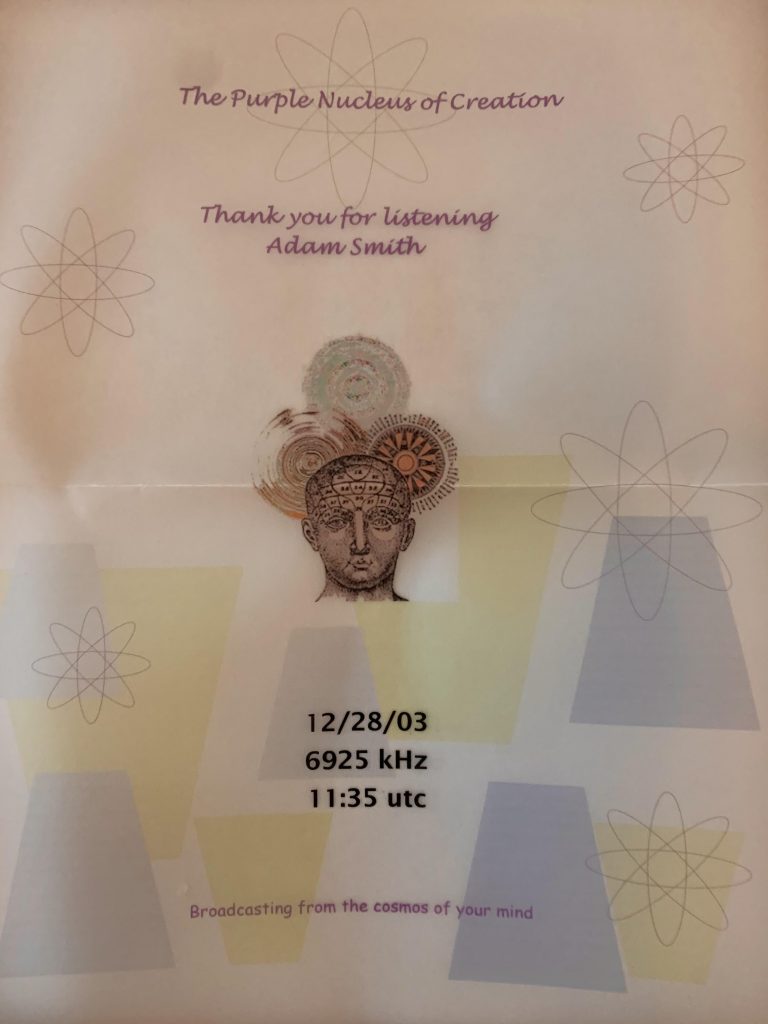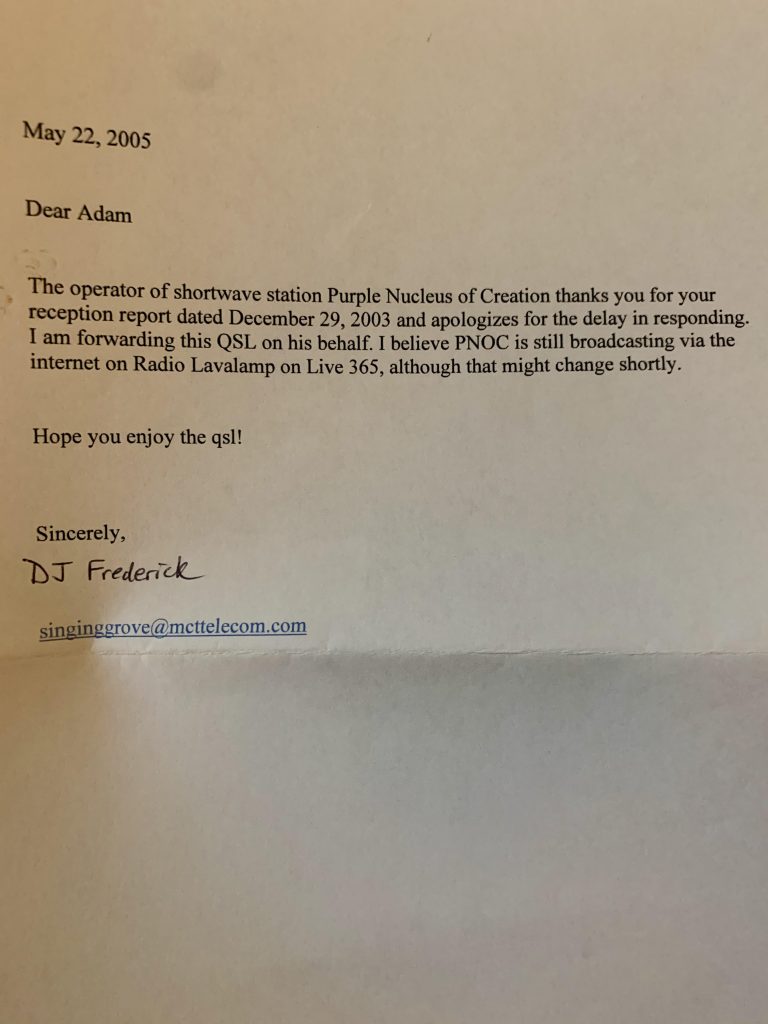 Again, thanks so much, Adam, for submitting this recording and memorabilia with everyone via the SRAA. Now your recording will (literally) be shared with our thousands of podcast subscribers and also streamed to devices across the globe via TuneIn. It'll also be permanently preserved on the SRAA website and the Internet Archive.
Note that you can subscribe to the Shortwave Radio Audio Archive as a podcast via iTunes or by using the following RSS feed: http://shortwavearchive.com/archive?format=rss You can also listen via TuneIn.
Of course, one of the best ways to listen to recordings and read all of the recording notes is by visiting the SRAA website.
Post readers: Did you log The Purple Nucleus of Creation back in the day?  Who sent you your favorite pirate radio QSL card? Please comment!