Many thanks to SWLing Post contributor and political cartoonist, Carlos Latuff, who has been exploring the world of clandestine radio, documenting the on-going conflict in Ethiopia via shortwave radio. The following are two examples of his radio log art, this time for documenting jamming of Dimtse Wegahta Tigray and BBC News Tigrinya. Carlos shares the following art and recordings:
Ethiopian Jamming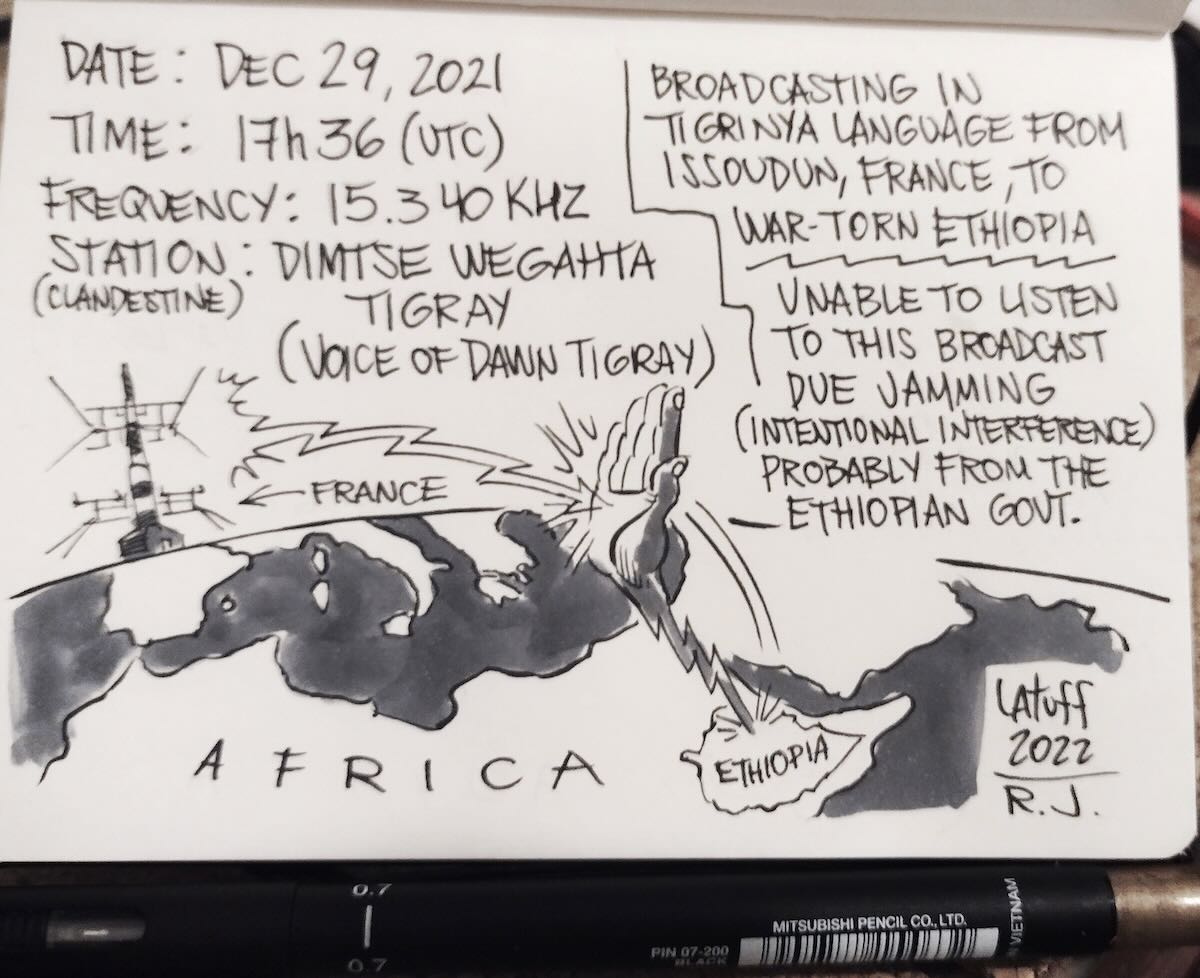 Characteristic noise of "jamming" (intentional interference), probably coming from the Ethiopian government, preventing reception of the signal from the clandestine broadcaster Dimtse Wegahta Tigray (Voice of the Dawn Tigray).
Dimtse Wegahta Tigray broadcasts daily to warring Ethiopia on the frequency of 15340 kHz, using the powerful transmitters of the company TDF (Télédiffusion de France) in Issoudun, France.
Captured at Parque da Catacumba, Rio de Janeiro, 12/29/2021, 2:36 pm (local time):
Click here to view on YouTube.
BBC News Tigrinya broadcasting from UAE to Ethiopia/Eritrea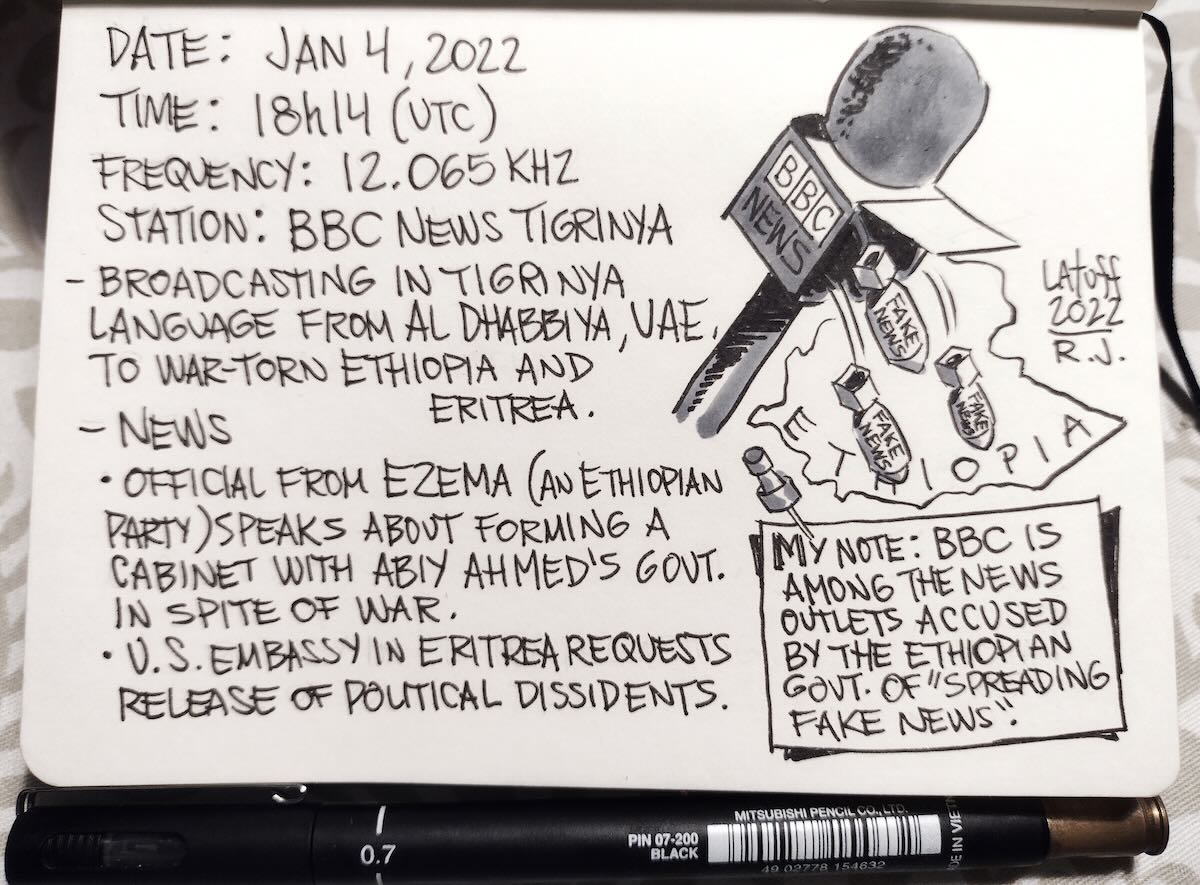 BBC News Tigrinya, 12065 kHz, broadcasting from Al Dhabbiya, United Arab Emirates (UAE).
Excerpt from the news.
– Ethiopian party member EZEMA talks about the intention to form a cabinet in the government of Ethiopian Prime Minister Abiy Ahmed despite the war.
– US Embassy in Eritrea asks that country's government to release political dissidents.
The BBC is among the news channels that are accused by the Ethiopian government of "spreading fake news".
Signal received in Rio de Janeiro, 01/04/2022, at 3:14 pm (local time).
Thanks to yaredinho_r9 for the translation.