For the second year in a row, I had the pleasure of hanging out with the Club Radio Amateur de Québec (C.R.A.Q.) on Field Day. Members number well over 150 and the club has a history dating back to 1926.
Last year, I found myself in Québec during my favorite on-air event, so I reached out to the club's Field Day organizer and found myself welcomed with open arms; I was especially honored to discover that the group even reserved a time slot at the radio for me.
When I reached the site Saturday morning (June 24), I felt like I was coming back to a radio reunion. The folks at the club were incredibly hospitable, and once again, I enjoyed operating as VE2CQ.
Here are a few photos I took of the site and some of the club's members in action: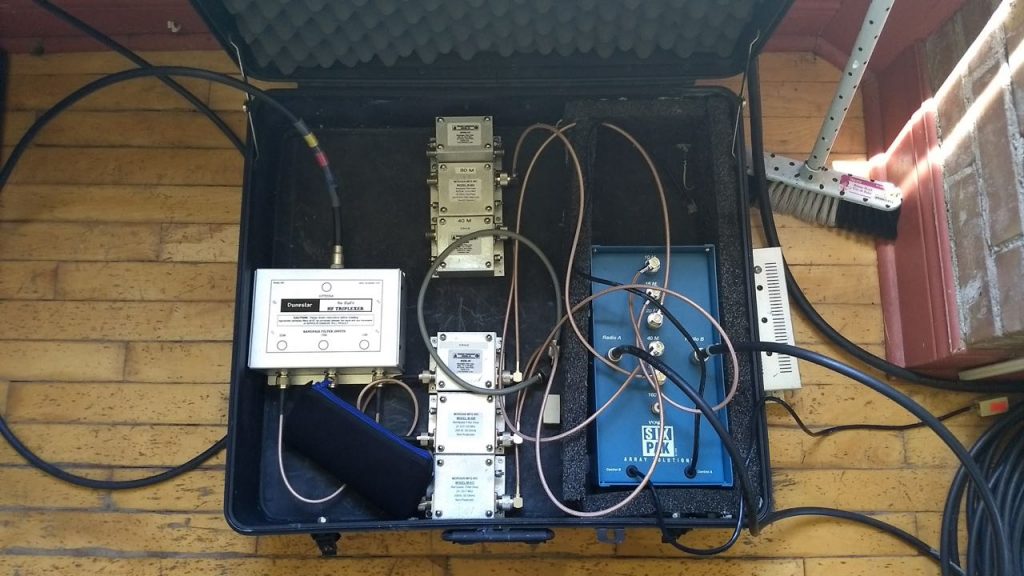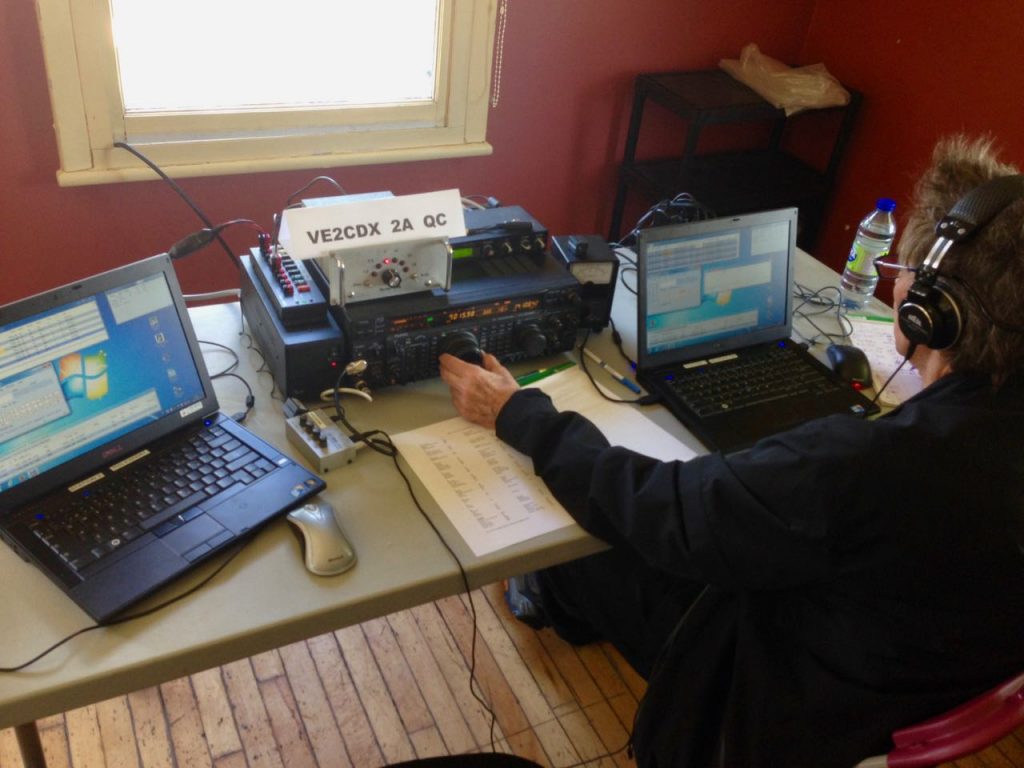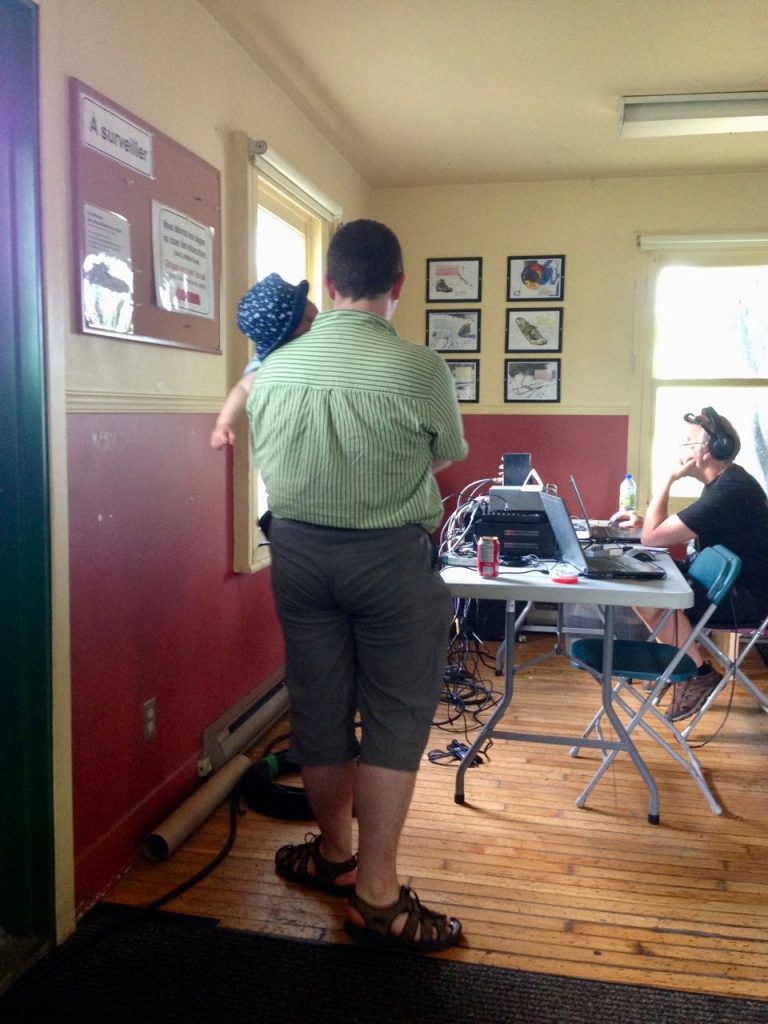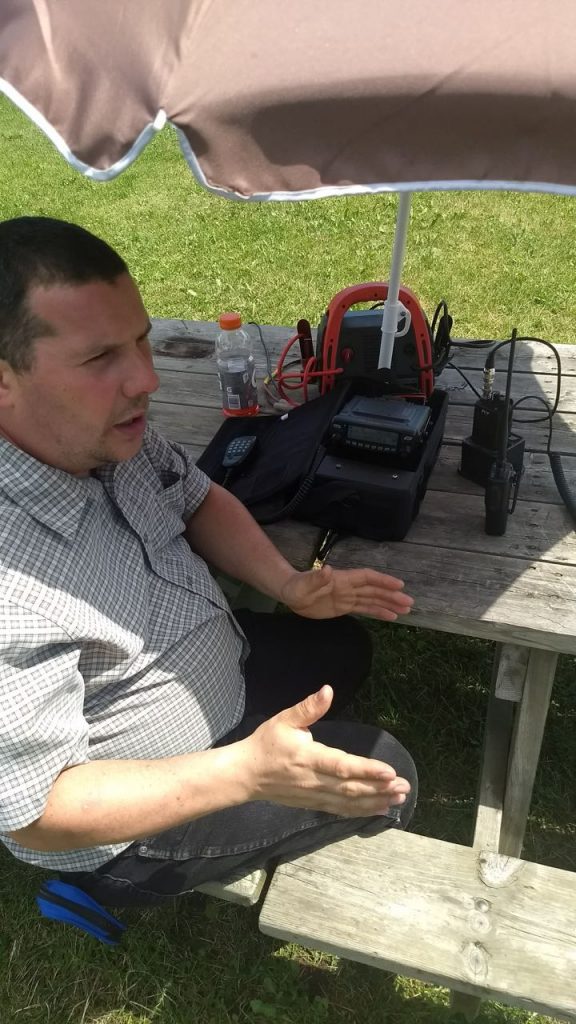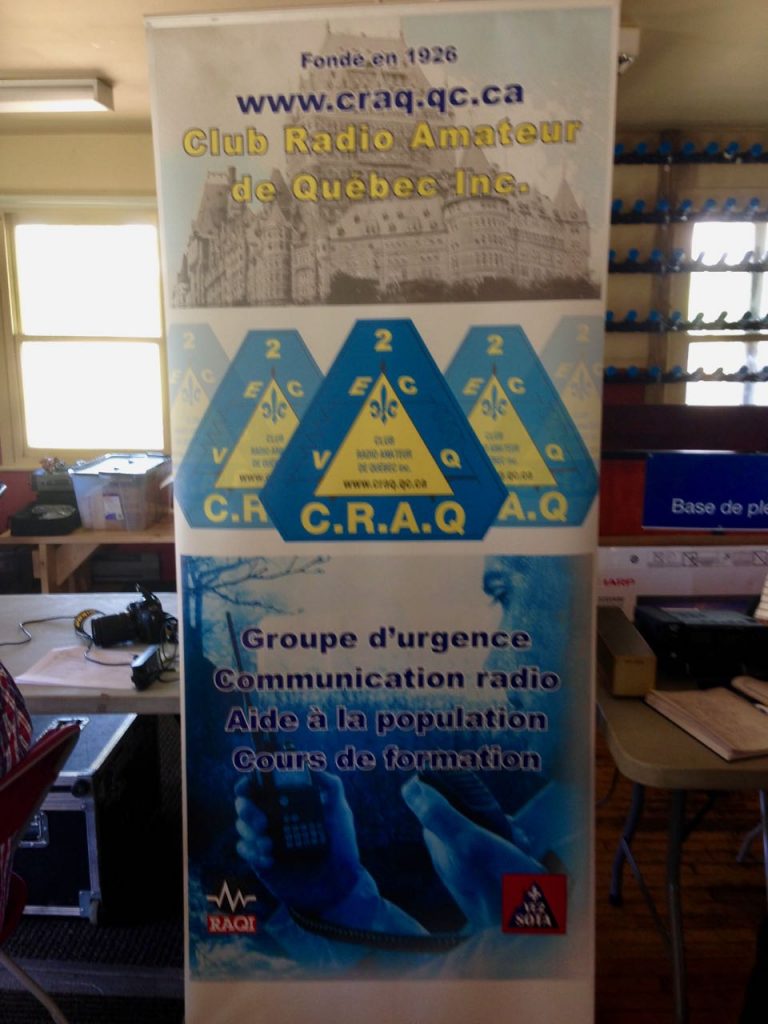 I snapped the following shot as I started my 18:00-20:00 shift: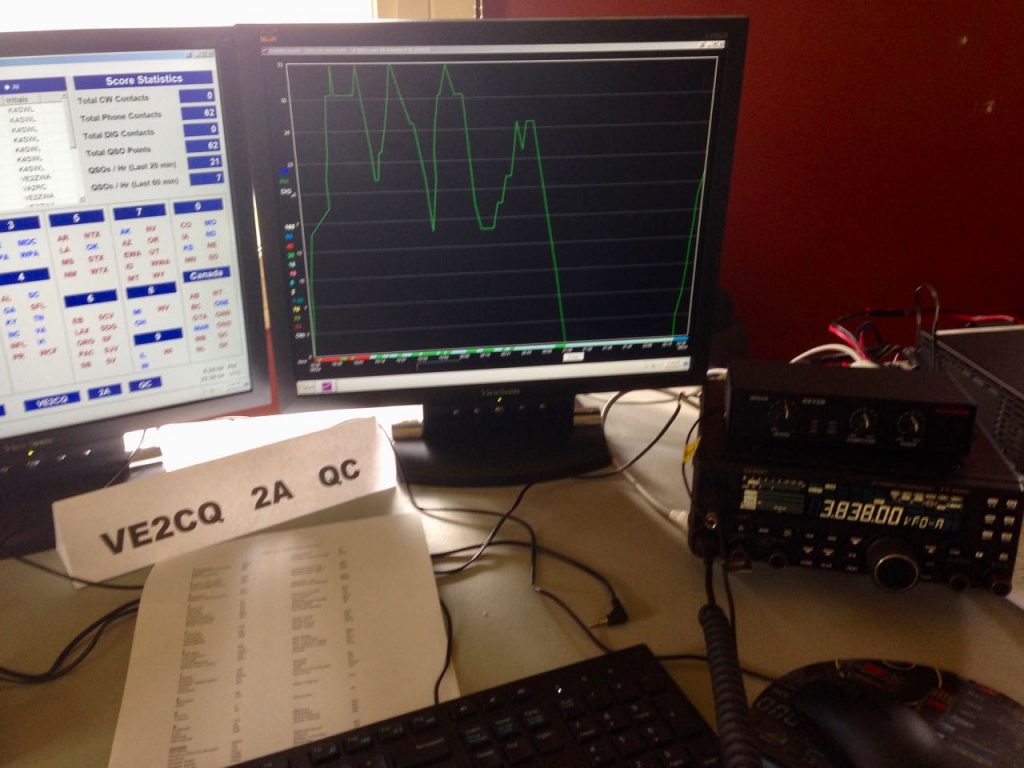 Shortly before my radio shift ended at 20:00, Sébastien Le Galle (VA2SLW) sat down with me to listen as I worked stations across the band. As I was about to hang up the microphone, instead, I offered it to him. Sébastien, I learned, is a newly-minted ham and, turns out, had never made contact on the radio. I encouraged him to take the mic, which he did without hesitation. After a very brief intro on the Field Day exchange, Sébastien worked two stations in succession. Moreover, as I learned the next day, he worked an additional four stations after I left the site. Bravo, Sébastien! And welcome!
As I finally left the site around 20:45 (local), I snapped a few photos of the Field Day house and antennas at the Base de plein air de Sainte-Foy.  A beautiful evening at a great site––and a fine finish to a thoroughly enjoyable Field Day, once again.