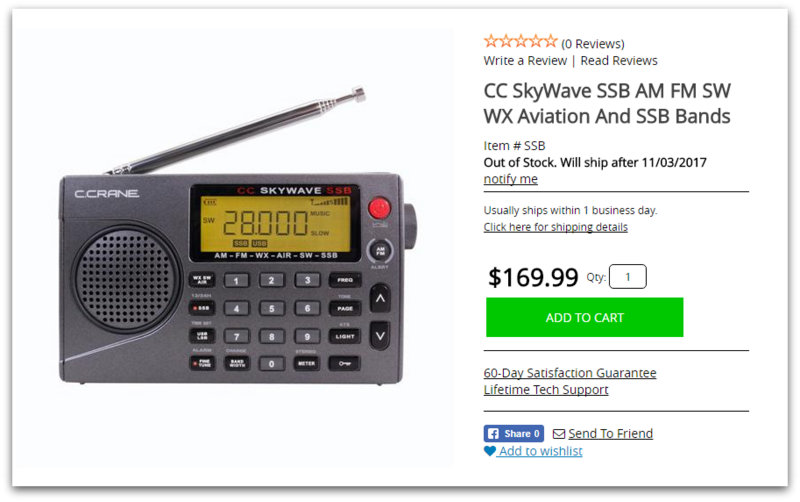 C. Crane has published a full pre-order page for their latest travel portable: the CC Skywave SSB.
The price is $169.99 US–they've noted an expected ship date of sometime after November 3, 2017.
We've been testing a pilot run CC Skywave SSB and recently posted photos. Once we have an production unit, we'll post comparison videos and review notes.
Click here to view the CC Skywave SSB product page at C. Crane.