Many thanks to SWLing Post contributor, Magdiel Cruz, who shares a link to the new Degen DE1108.
Perhaps "radio" doesn't really describe this multimedia device, but it does feature shortwave, MW, LW, and FM reception along with the following features:
Dual touch screens
WiFi radio (at least, I believe it does based on the description)
Video playback via WiFi
SD Card and USB playback (supports WAV, APE, FLAC, MP3)
WIFI+ Bluetooth
AUX input
Custom audio
Here are some of the receiver specs (click to enlarge):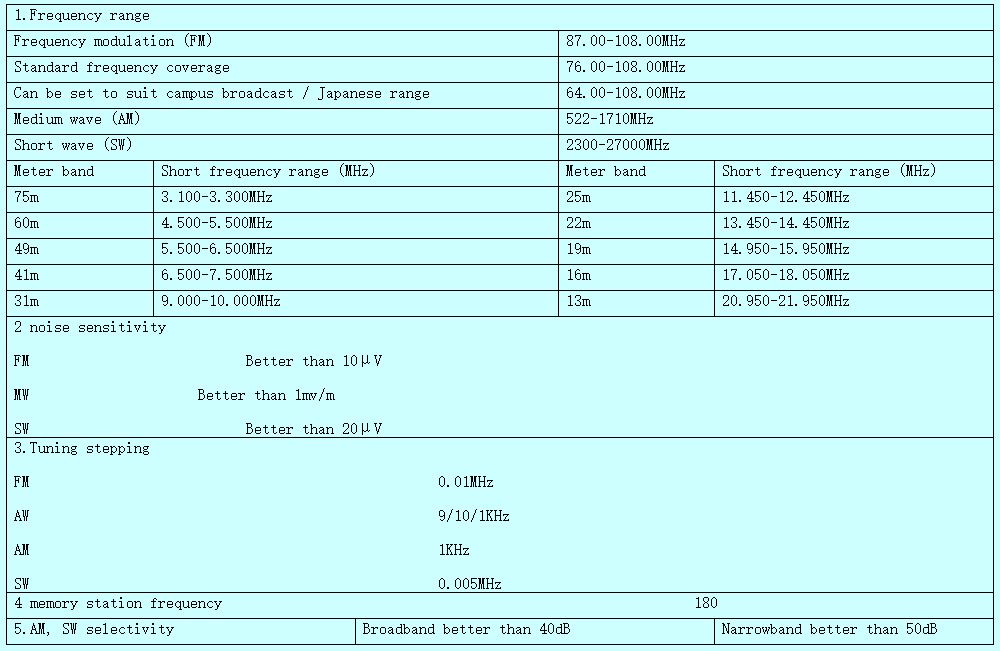 In truth, the translated product description on eBay is a bit humorous, but I suspect most of it is a machine translation from Chinese and has yet to be properly edited.
Obviously, this is not a standard portable or tabletop radio–I feel like it's more of a multimedia device that also happens to receive shortwave. I doubt this will be a benchmark receiver, although I could be proven wrong.
The price is a hefty $449 US shipped on eBay. It's also available on AliExpress for the same amount.
Thanks for the tip, Magdiel! Of course we'll post updates as we learn more about the DE1108.
---
Do you enjoy the SWLing Post?
Please consider supporting us via Patreon or our Coffee Fund!
Your support makes articles like this one possible. Thank you!