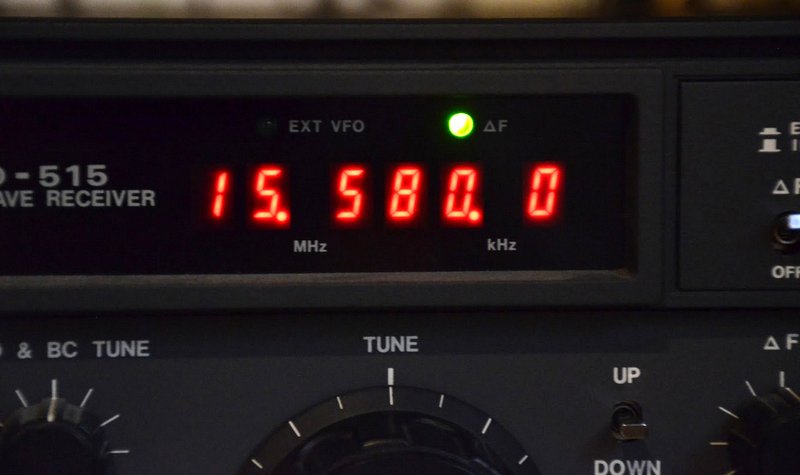 Yes, I'll admit it:  I'm  happy to say "Goodbye" to 2019 and "Hello!" to 2020.
While a lot of wonderful things happened last year, one event in particular will always be present in my mind when I recall 2019.
The End of an Era: Remembering ETOW
Most importantly, however, last year will be remembered as the bittersweet year that we closed Ears To Our World (ETOW) as a formal non-profit organization.
I founded ETOW––a mission of the heart––in 2008, and I would never have guessed that it would be so successful.  We've spent the past eleven years building up and supporting rural and remote communities throughout the world with appropriate technologies, like self-powered radios.
I'm incredibly proud of and humbled by all that ETOW has accomplished.  It's touching that we're still receiving photos from the field, documenting projects we completed over the past two years.  (It's often taken months for our intrepid partners to get our radios and gear to the end-users…but they get it there!).
It's been such an honor and a labor of love to serve as ETOW's director.
ETOW had a great run, too. I knew going in that all-volunteer NGOs have a dismal survival rate, typically not making it beyond two, three, or maybe four years. It requires an enormous amount of organization, work, and dedication to insure the mission has meaningful and strategic impact. I'm very proud of the fact that we topped a decade with ETOW. No doubt, we were able to accomplish so much because of our amazing supporters and volunteers, many of whom are here as a part of the SWLing Post community. Thank you!
But…if ETOW was successful, why did we close shop?
As I mentioned in our annual letter to donors, I have always believed that charity begins at home. And at this point in my life, I must acknowledge more pressing needs in my home and extended family, some members of whom are more in need of my care than ever before.
However, there's a happy ending.  Closing ETOW as a formal non-profit does not signal the end of our humanitarian work. Ironically, without all of the administrative overhead of running a formal organization, I have the freedom to continue doing the work we've been doing, and even possibly even do more of it.  In fact, at this very moment, I'm working on three different projects through partners in Haiti and South Sudan.
Basically, in closing ETOW, I've simply changed "hats:"  instead of being a volunteer non-profit director, I am now essentially a volunteer non-profit tech consultant. And, really, that's okay with me.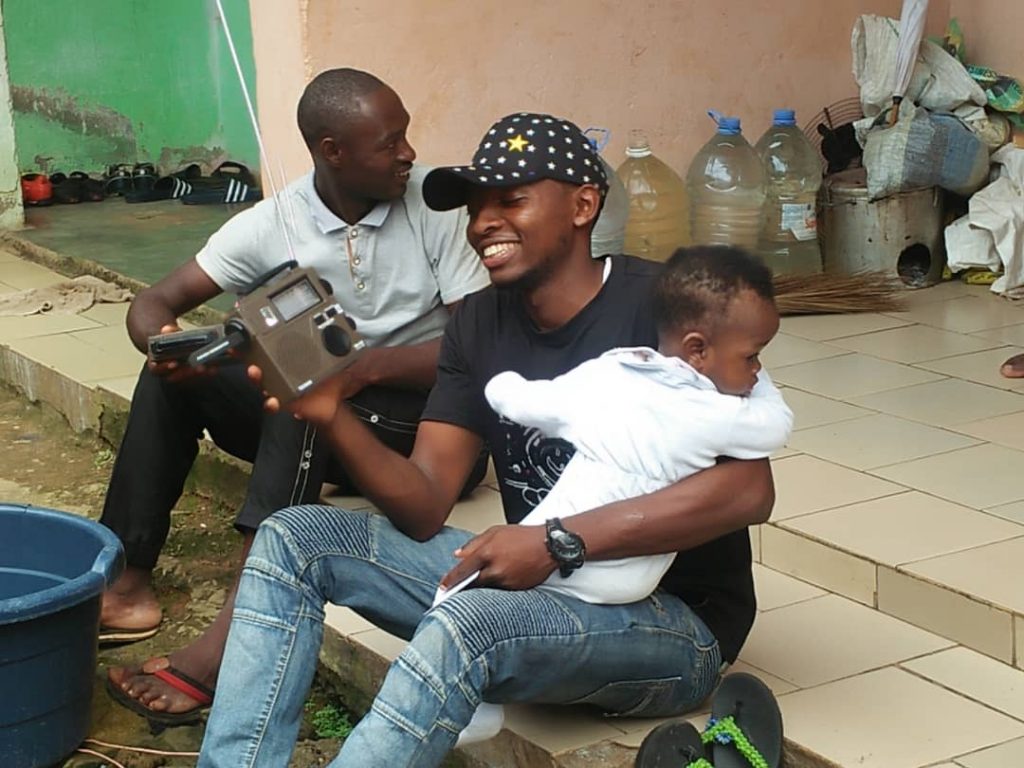 Another silver lining is that I may now also have more dedicated time for the Radio Spectrum Archive––yet another project near and dear to my heart.
Resolutions and plans for 2020
If I can, I would like to play more radio this year––and of course, spend quality time with my wonderful family.
I'm truly passionate about field-portable radio, so, as I travel to visit and assist family, I plan to activate more state and national parks via the Parks On The Air (POTA) program.  I'd also like to make a few Summits On The Air (SOTA) activations, if time allows.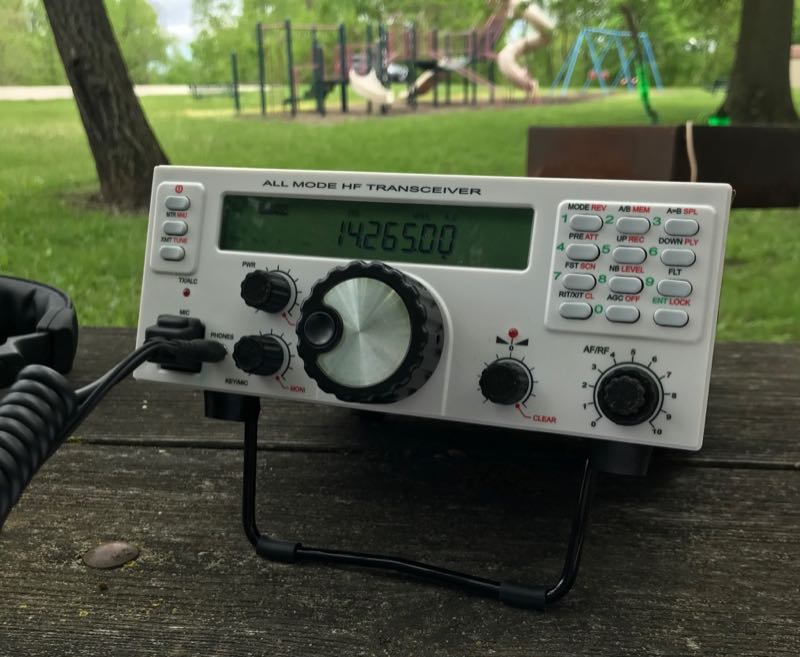 Now that I have a capable portable SDR system, I also plan to capture radio spectrum recordings as I travel back and forth.
2020 will also be the year that I re-invest in my antennas.
If time permits, I'd like to re-build my sky loop antenna, install a LOG (loop on ground), and (hopefully!) install a hex beam. I may not be able to hit all of these, but I'm going to try.
Schedule
I do have a few conventions and events on the calendar this year:
February 27-29, I'm planning on attending and presenting at the 2020 Winter SWL Fest in Plymouth Meeting, PA.
April 3-4, I've been invited to speak at the Ozarkcon QRP Conference in Branson, Missouri. I've wanted to attend this conference for years, so I'm really looking forward to making the pilgrimage!
May 15-17, I'll again try to attend the 2020 Hamvention in Xenia, Ohio. This is always a highlight of my year as it gives me a chance to meet with so many radio friends. I hope to also attend the full Four Days In May QRP conference which is held in conjunction with Hamvention.
September 25-26, I plan to attend and help at the W4DXCC conference.
I've also been invited to speak at a number of regional ham radio clubs––I love doing this because it always gives me an excuse to engage in a little shortwave radio "evangelism."
Of course, I realize that family concerns can always change my plans. But having fun things to look forward to gives me positive energy and direction…Radio is my happy place.
Thank you so much!
If you've been reading the SWLing Post for a while, you'll know that my posts don't typically get this personal. A lot happened this past year, though, and I wanted to share this with my radio family and friends.
Thanks, especially, for understanding when it's taken days or even weeks for me to reply to email.
Thank you for your support of the SWLing Post through the Coffee Fund and Patreon!  Thanks, too, for your comments, tips, guest posts, and active interest in the SWLing Post.  And, no worries: I definitely plan to continue hosting this website, as I can work on it in and around whatever else may be required of me. The SWLing Post is a true labor of love.
I truly appreciate your support!
What are your resolutions?
I'm looking forward to 2020, and I hope you are too.
What are your resolutions, goals and objectives this year? Inquiring minds want to know! Please comment and share!
---
Do you enjoy the SWLing Post?
Please consider supporting us via Patreon or our Coffee Fund!
Your support makes articles like this one possible. Thank you!