We've arrived at the 2017 Hamvention–the first year at the new venue at Greene County Fairgrounds in Xenia, Ohio.
By request, I'm posting photos taken today of the new site while exhibitors are setting up.
Since the Greene County Fairgrounds lack the number of indoor exhibitor space, they are using large white event tents to add covered square footage: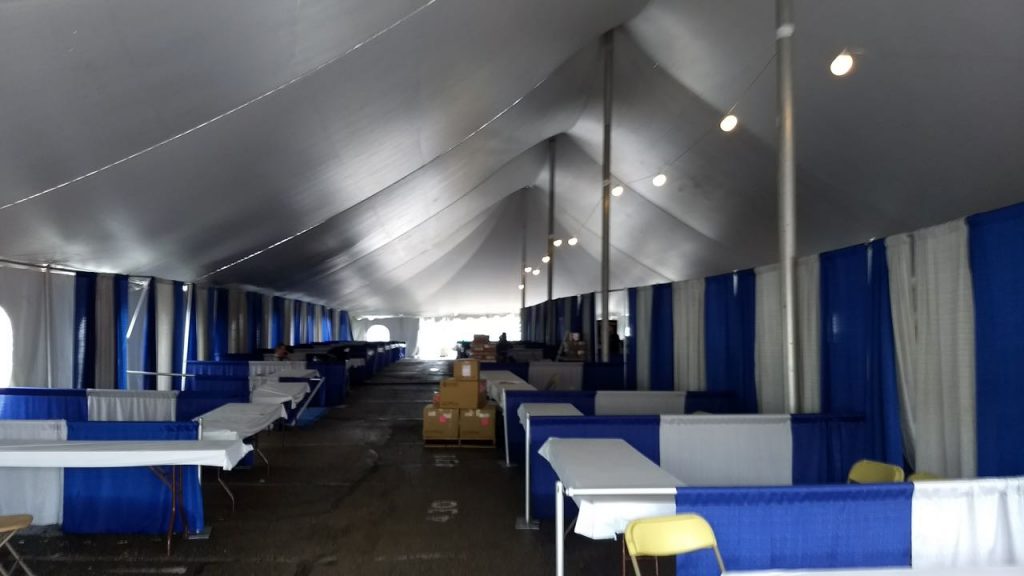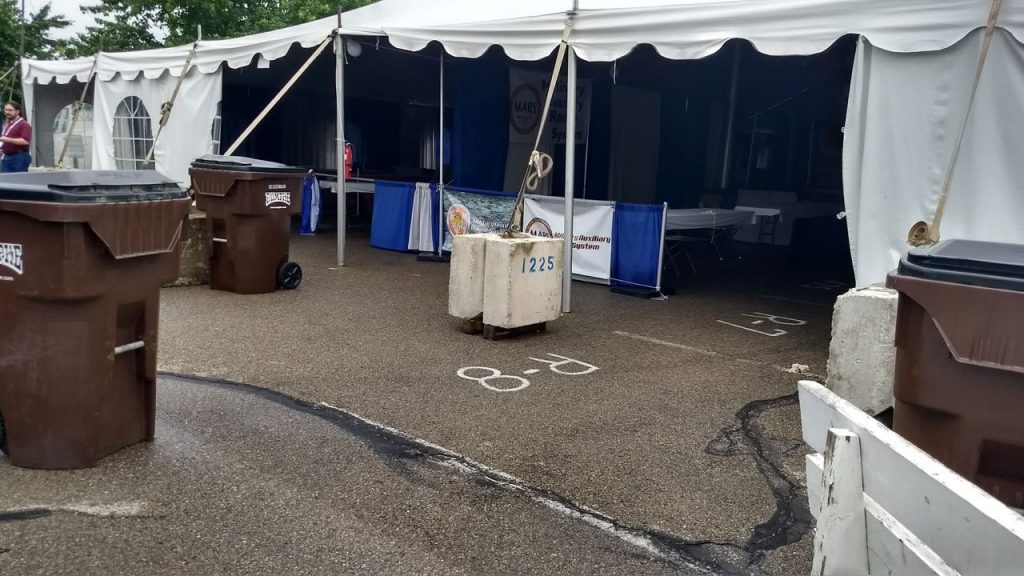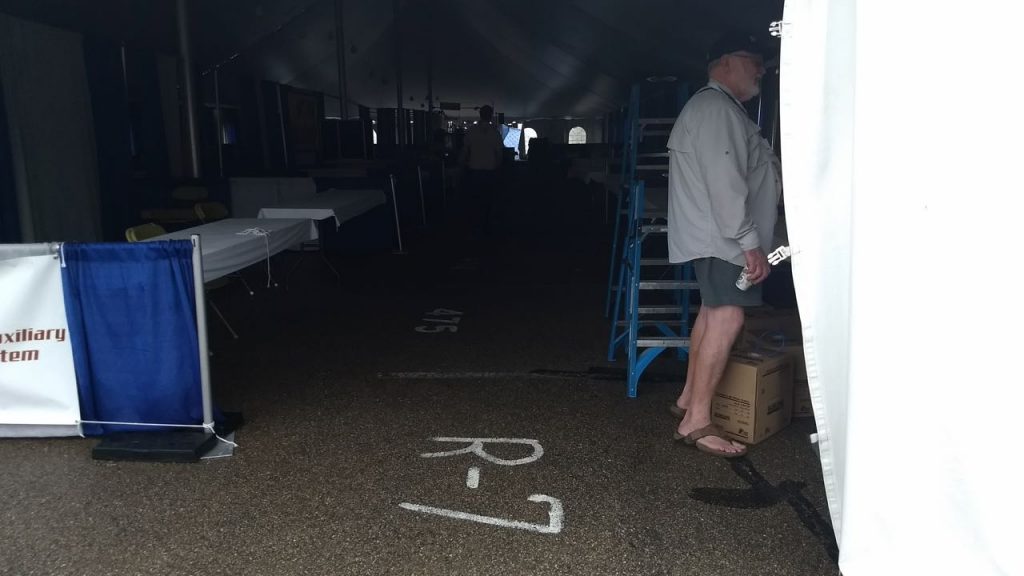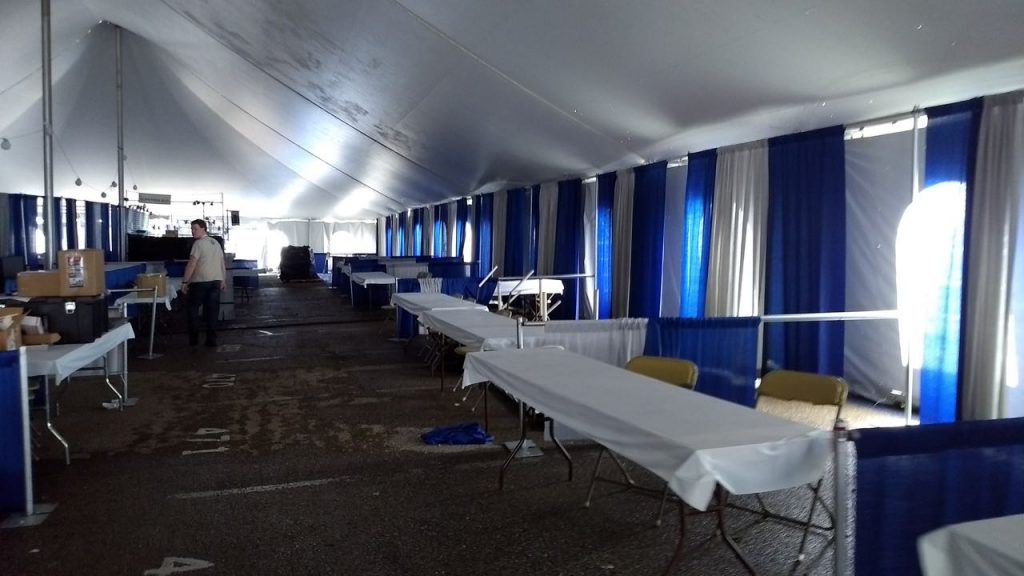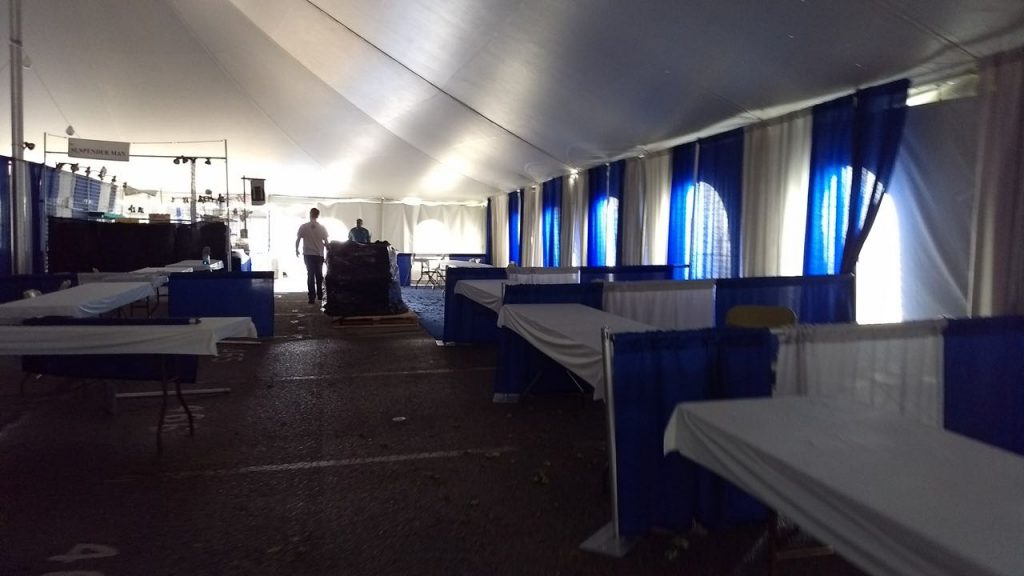 I hope we don't have rain this year as many of the tents have open seams and some holes. Additionally, it's quite dark inside. Perhaps more lighting will be added.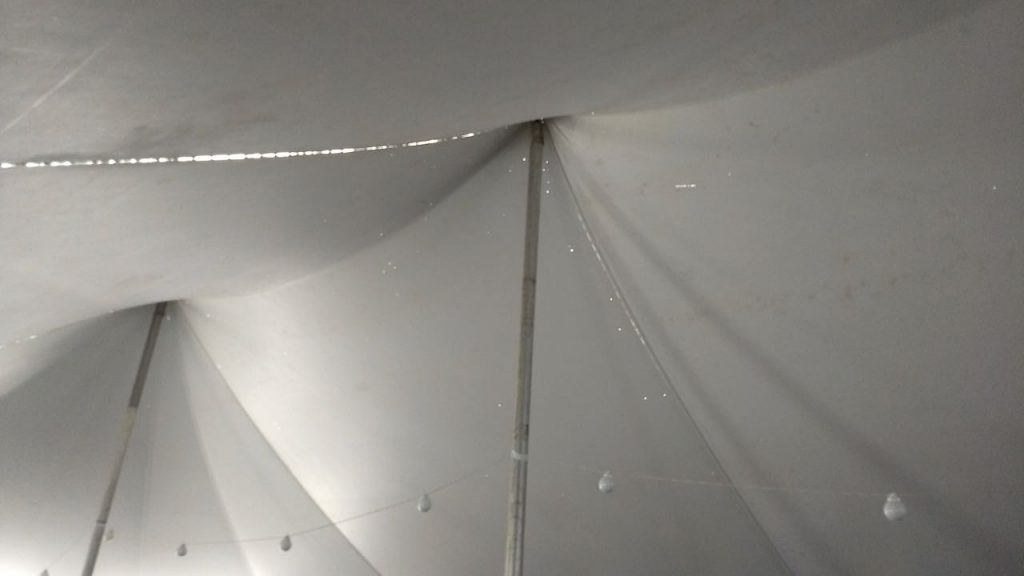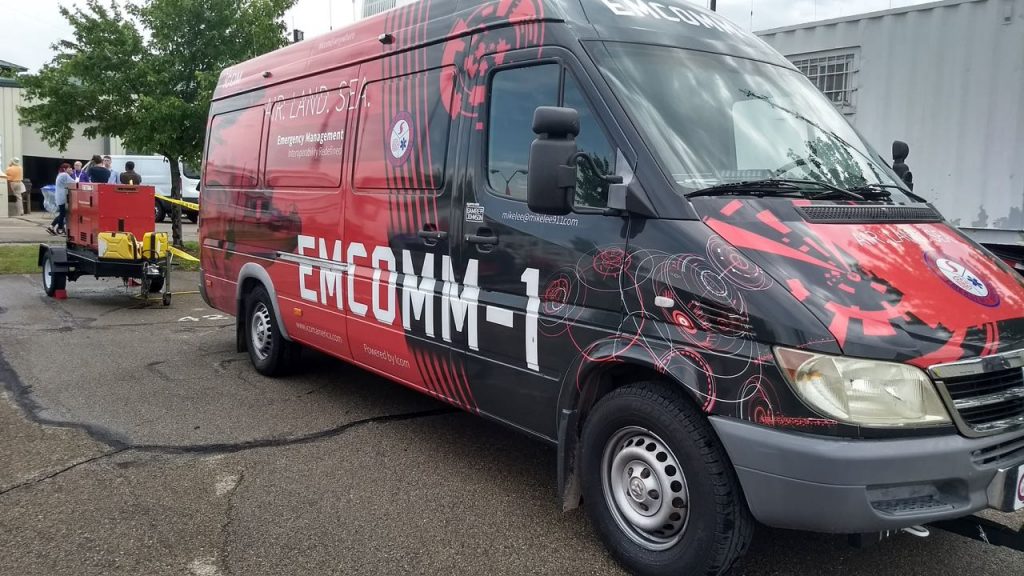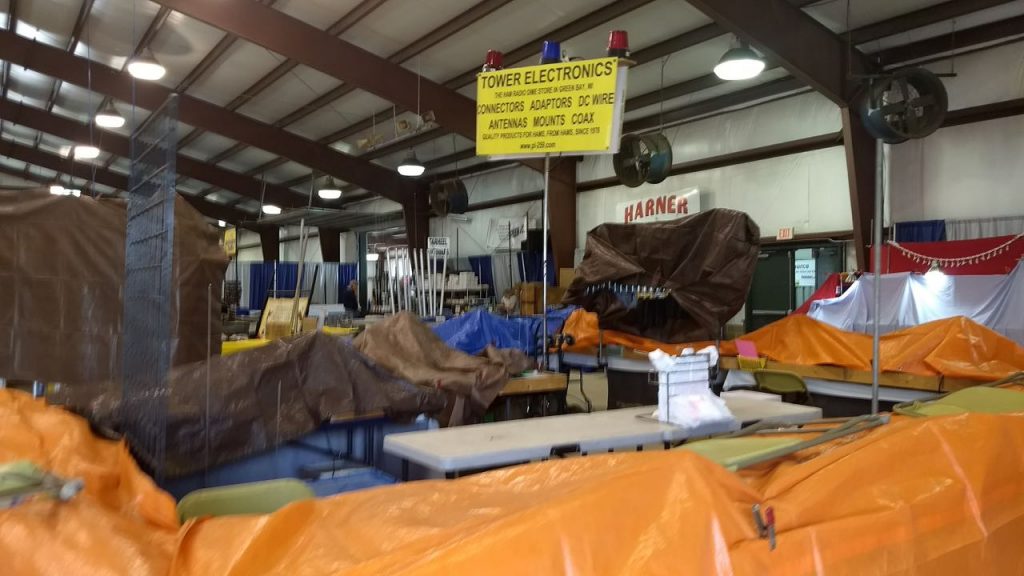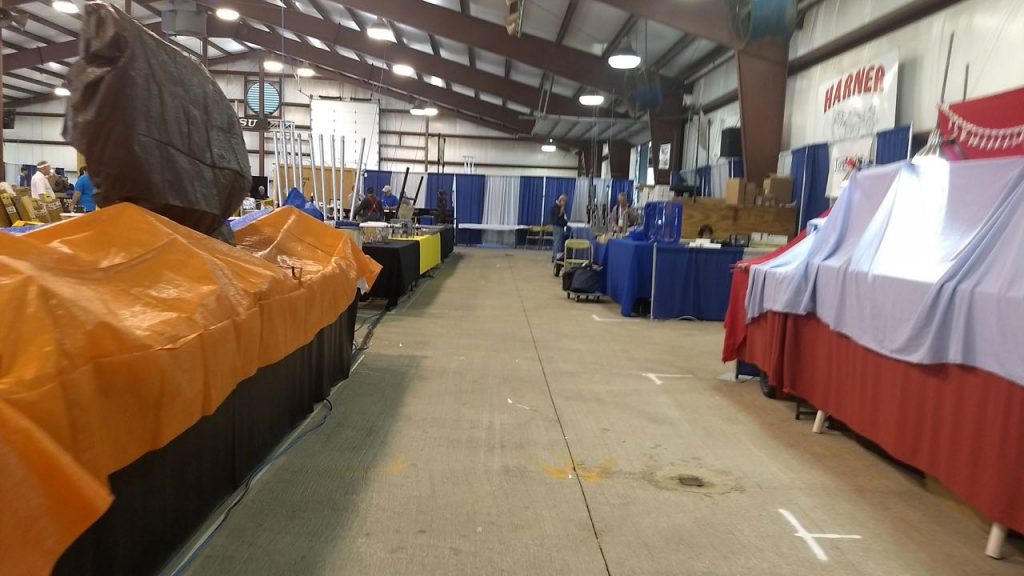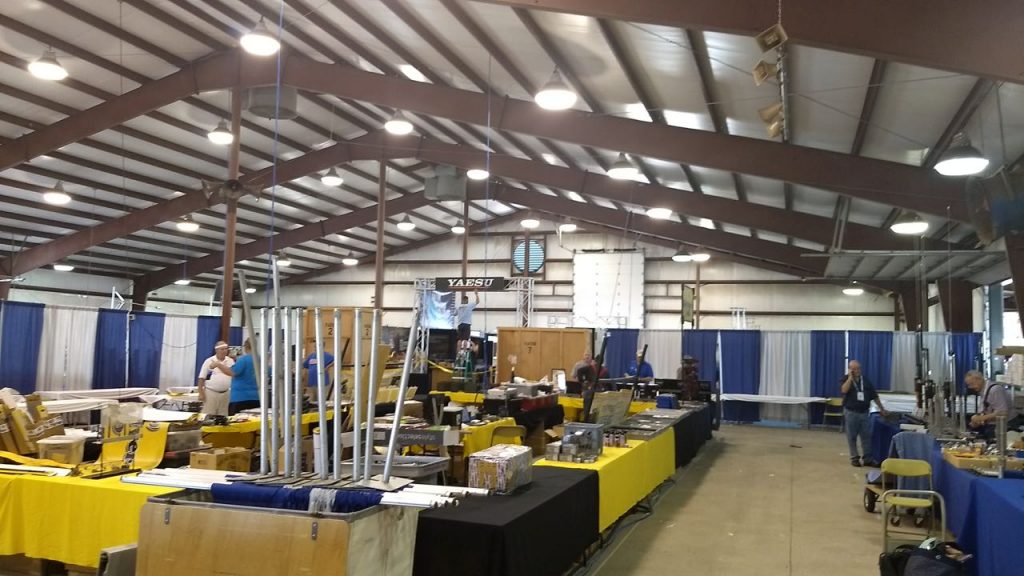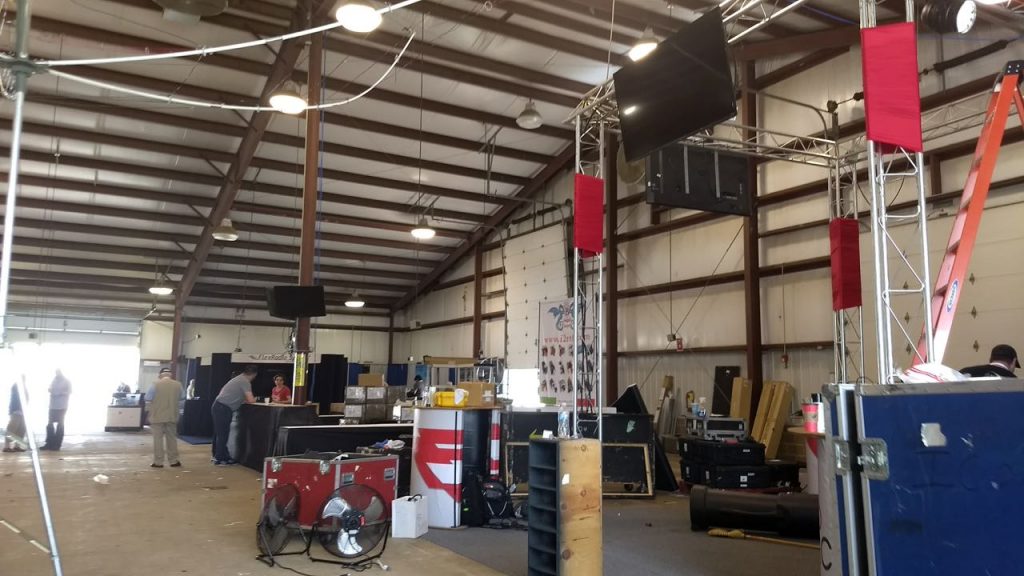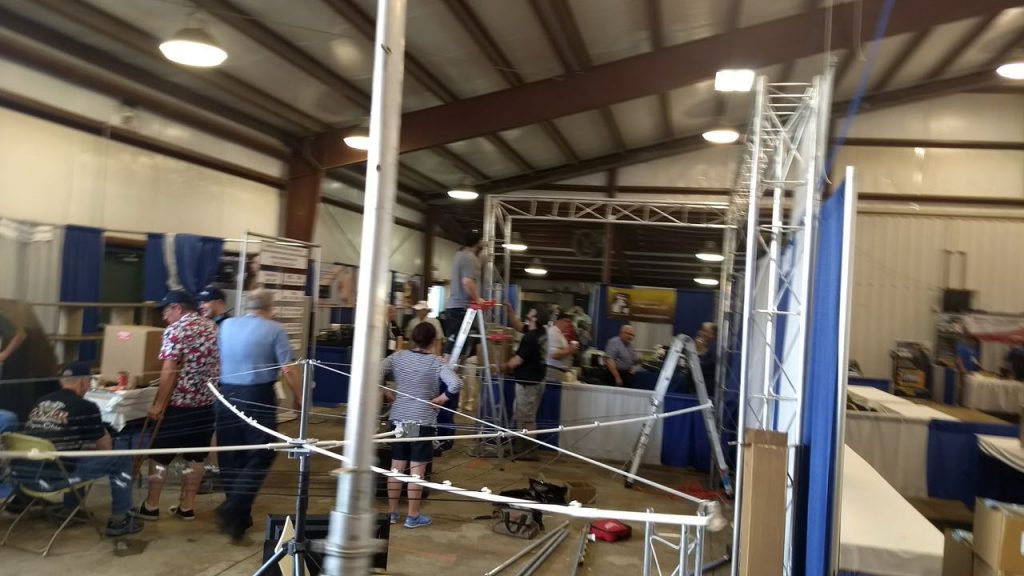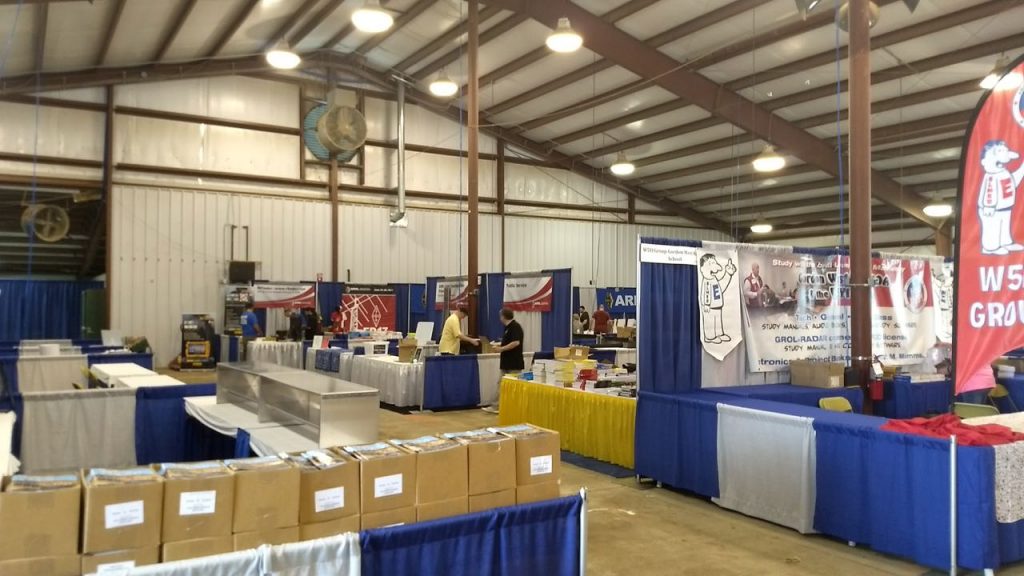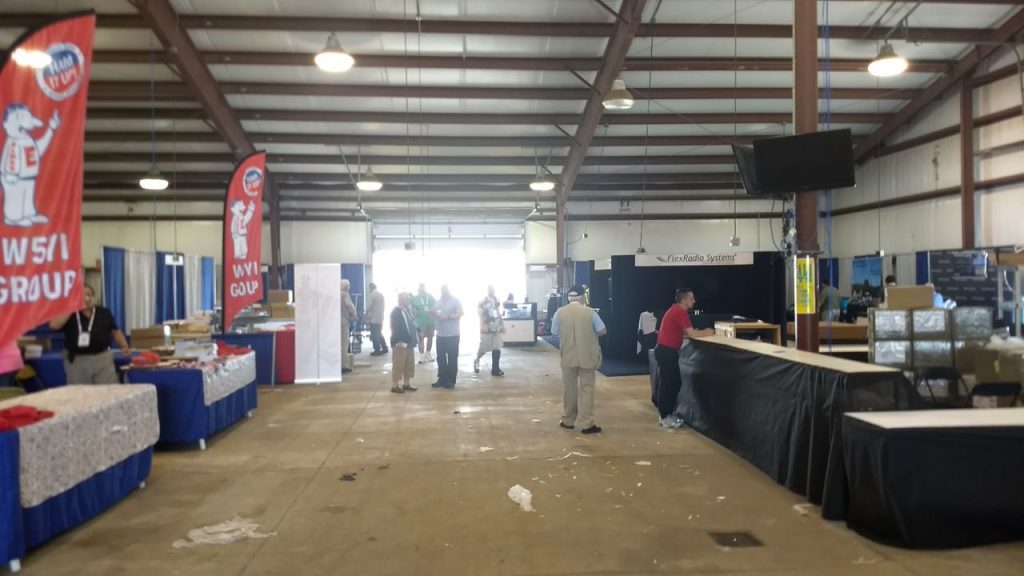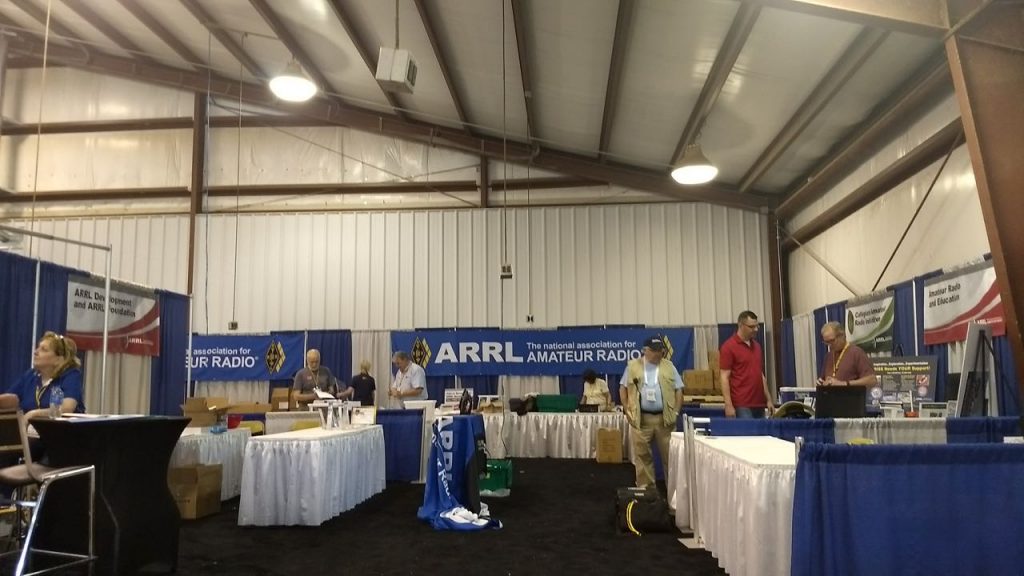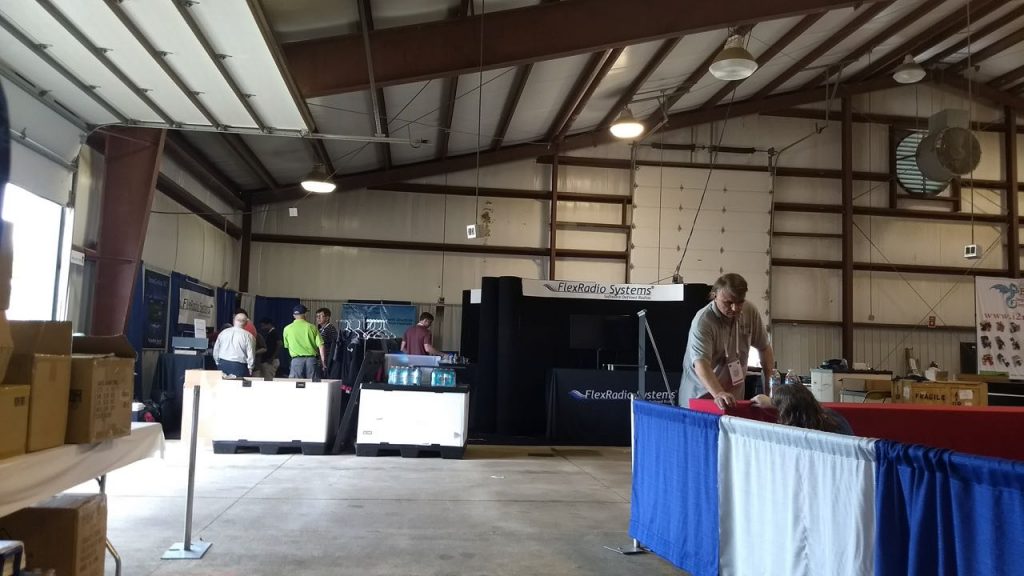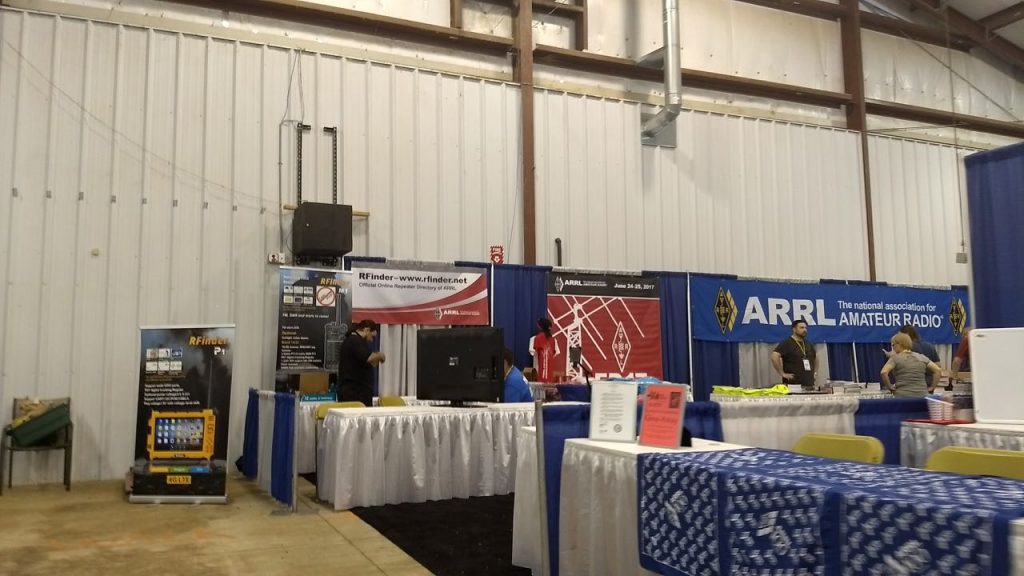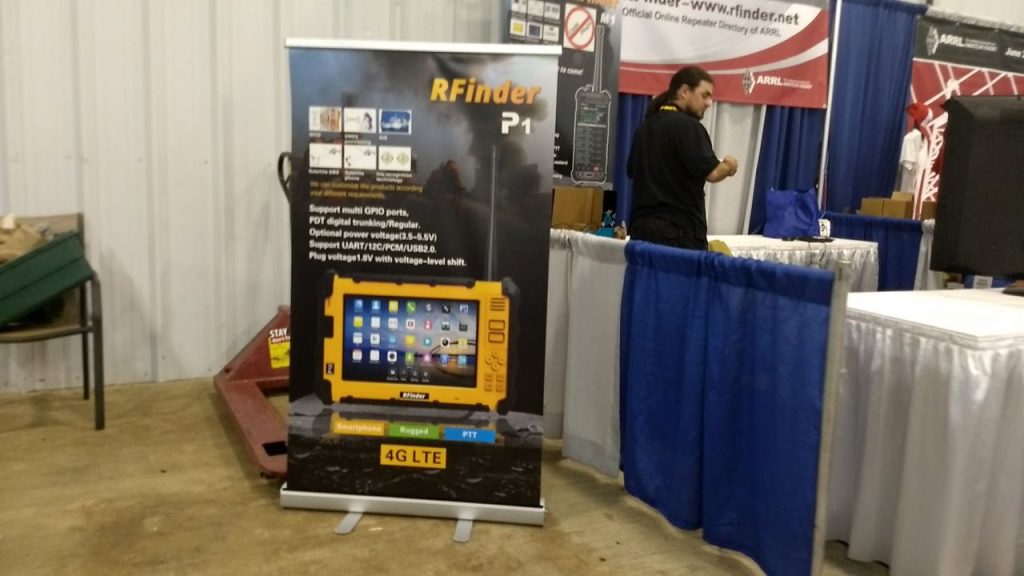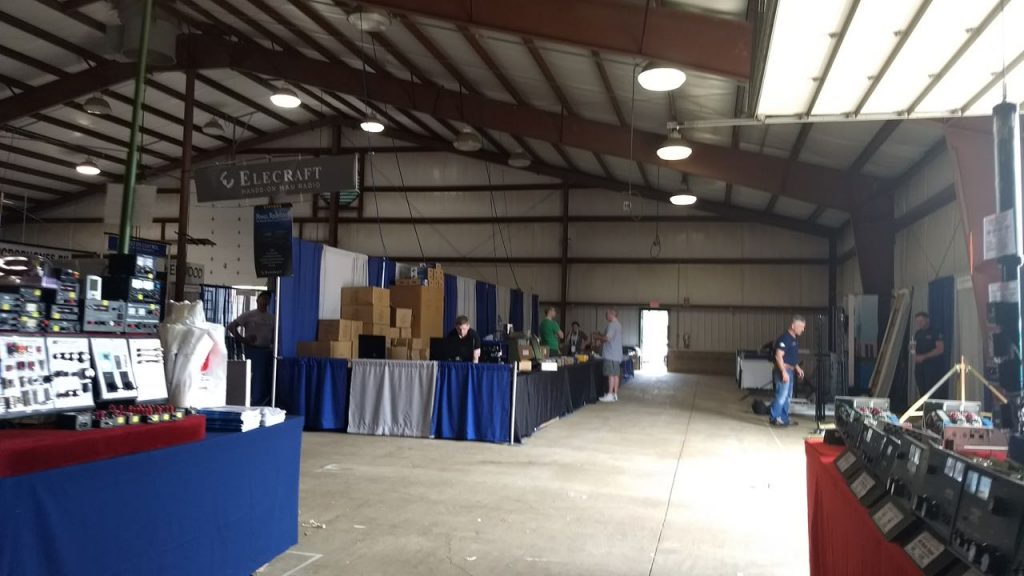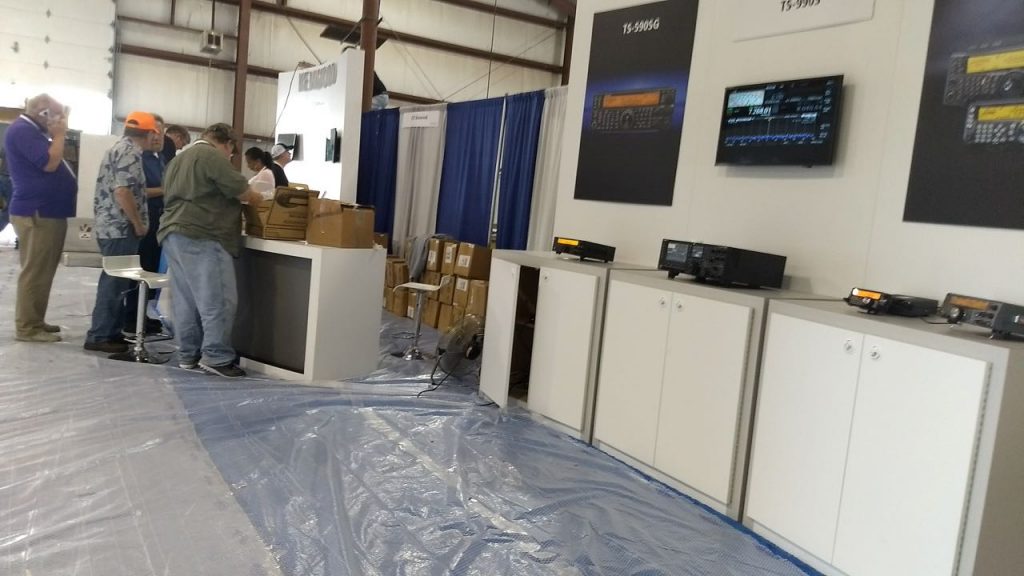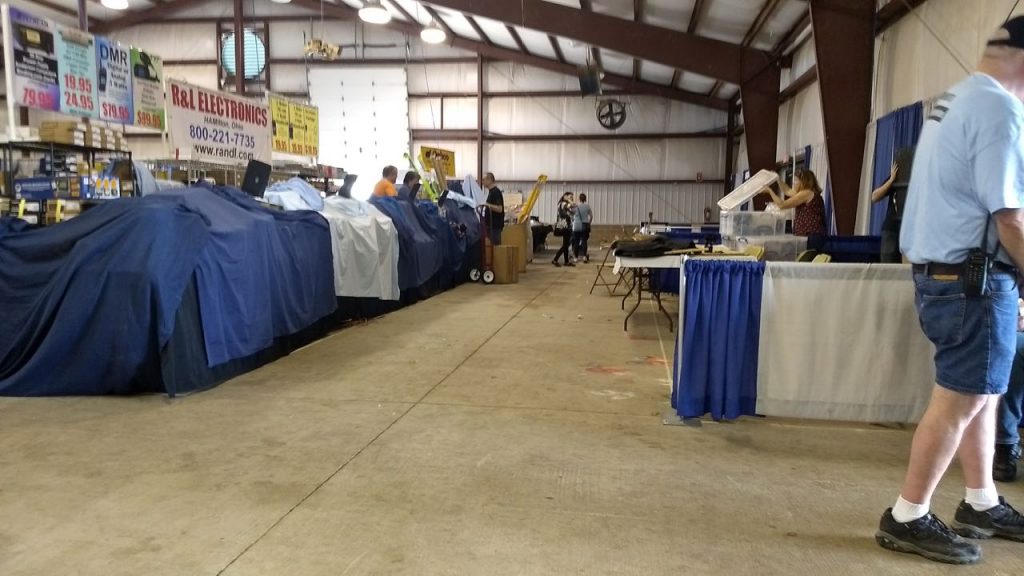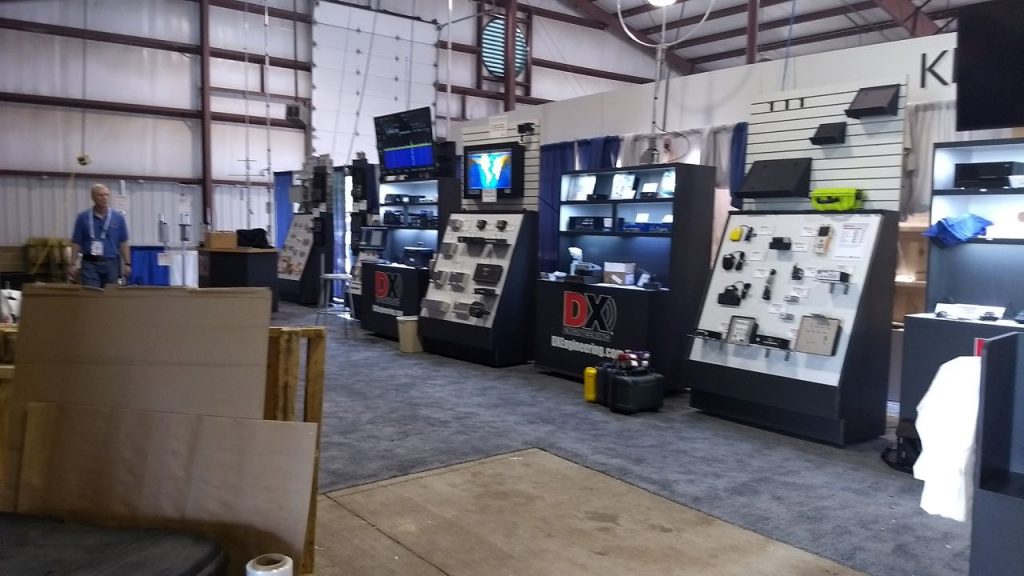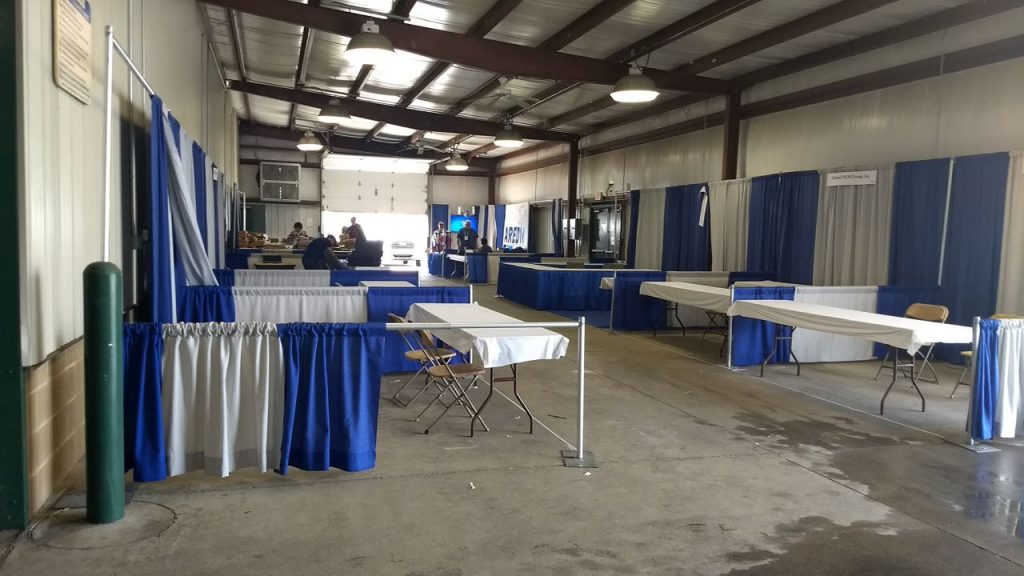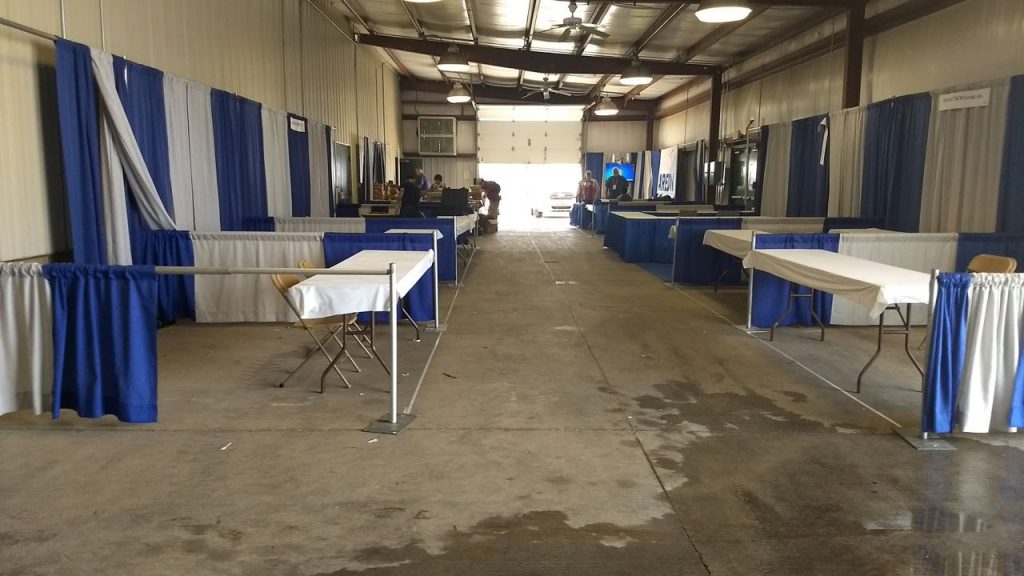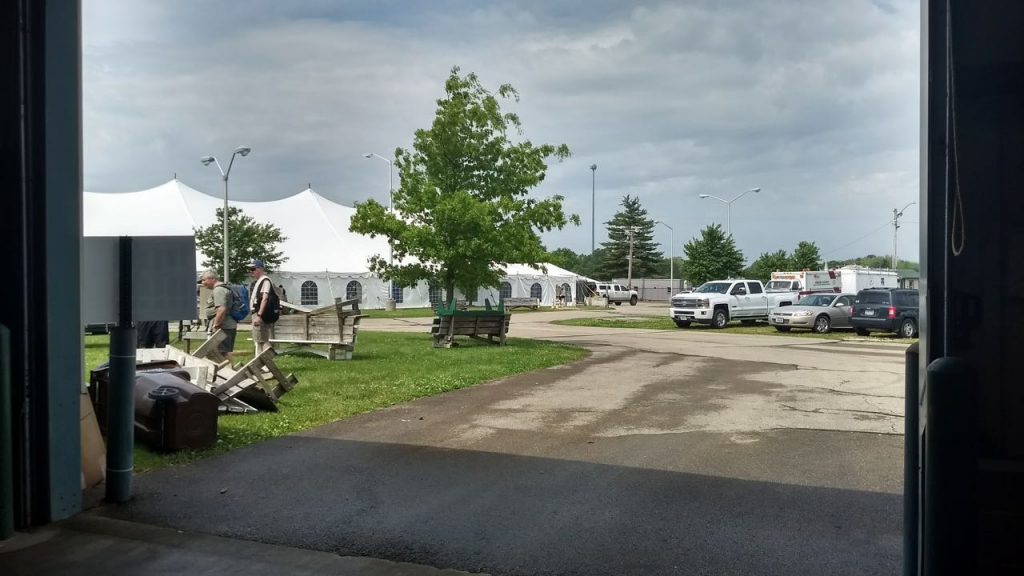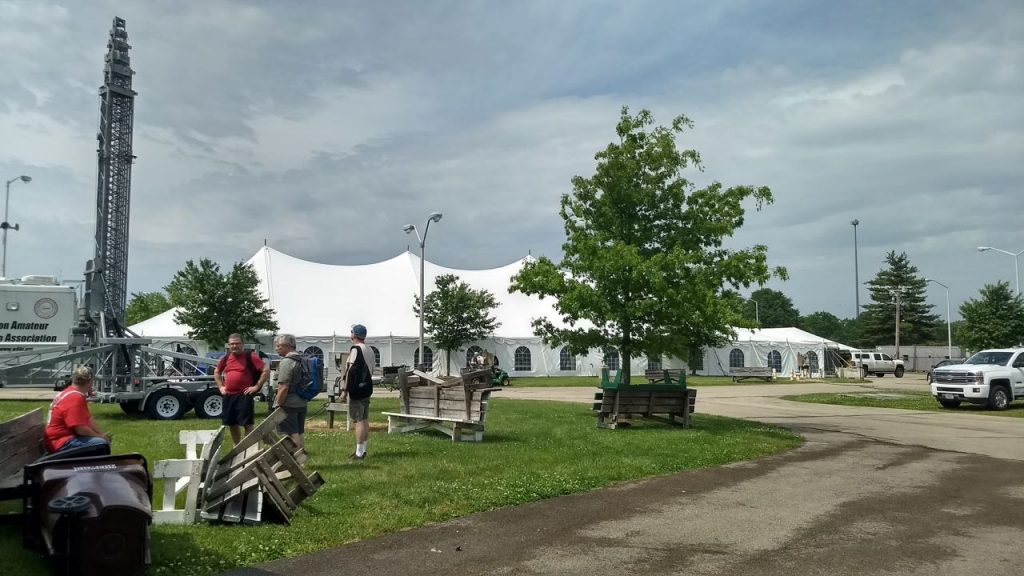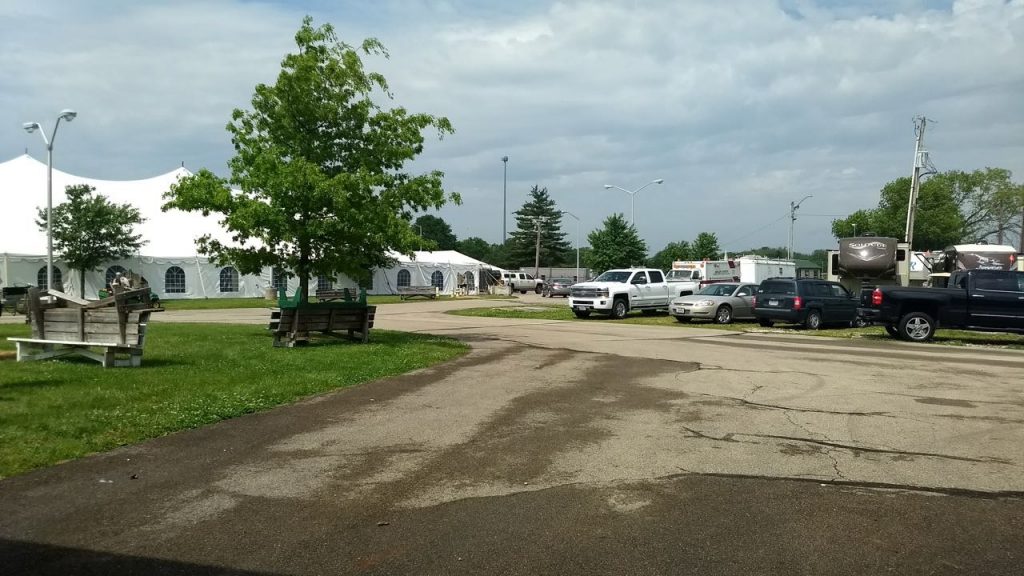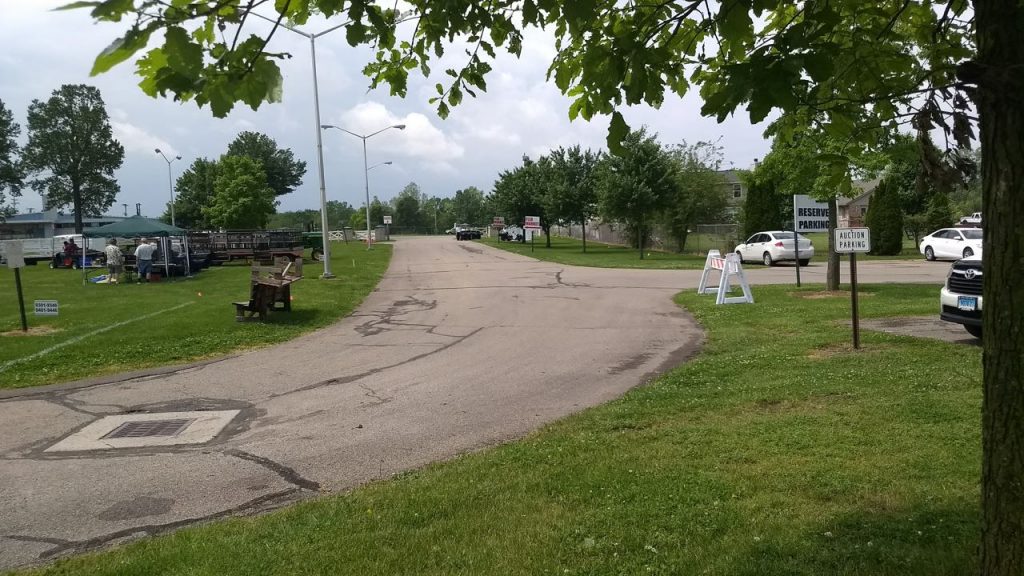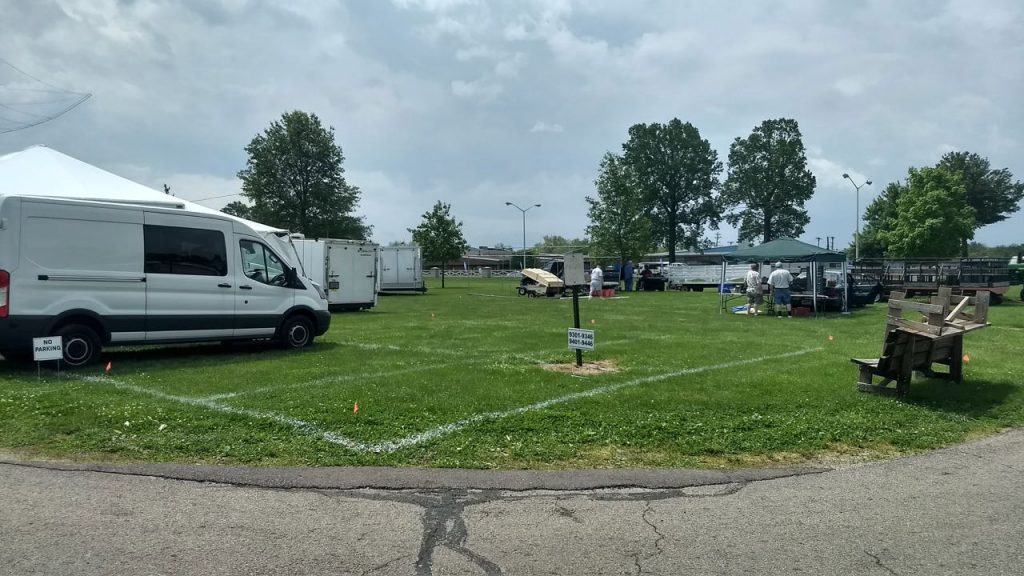 The flea market area is quite large–some flea market vendors have already set up shop.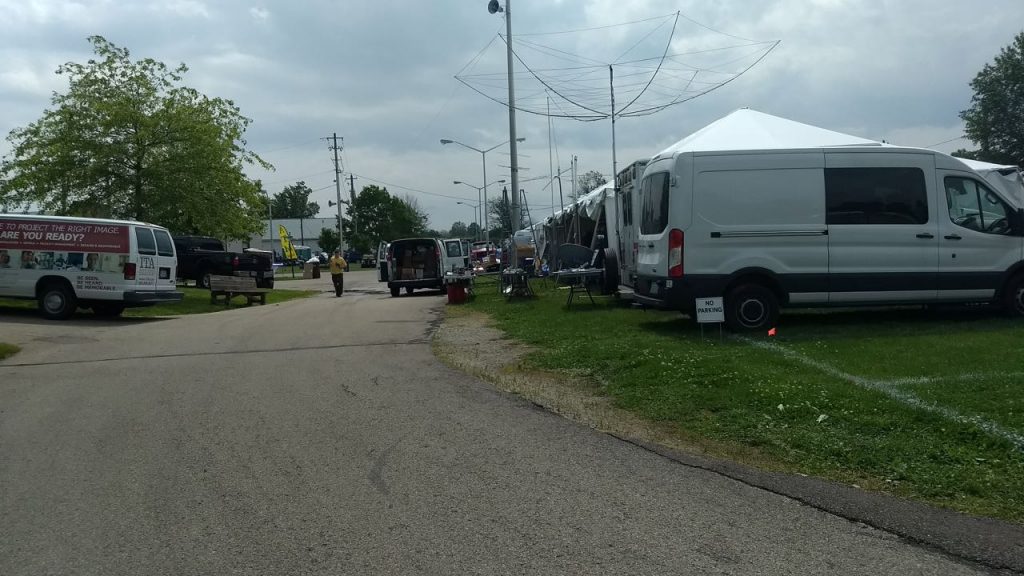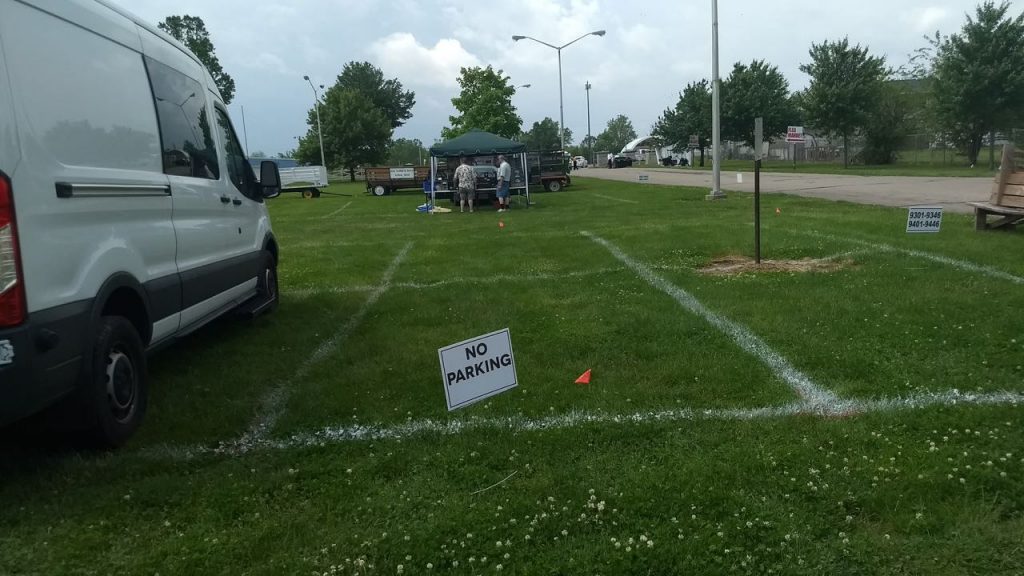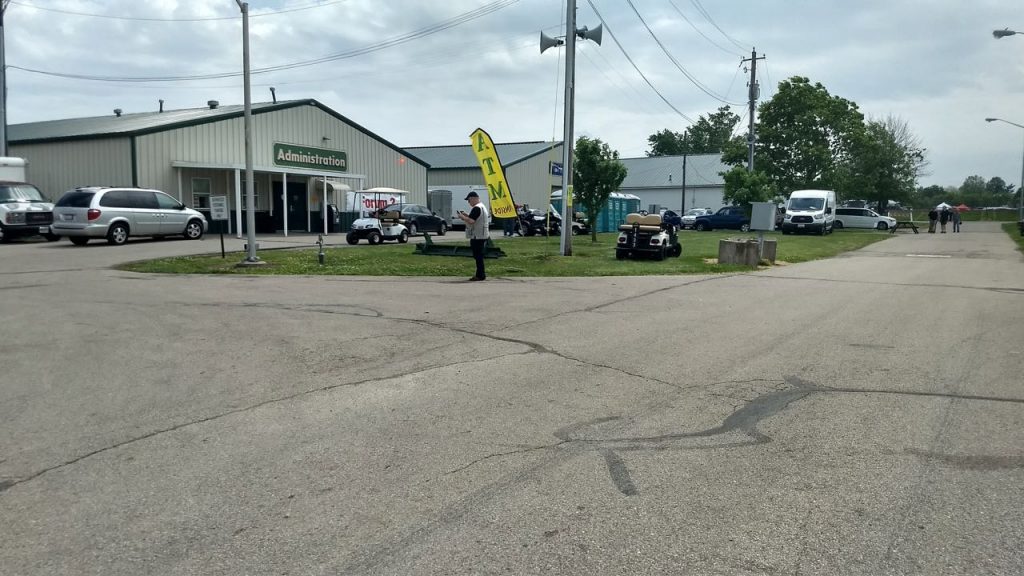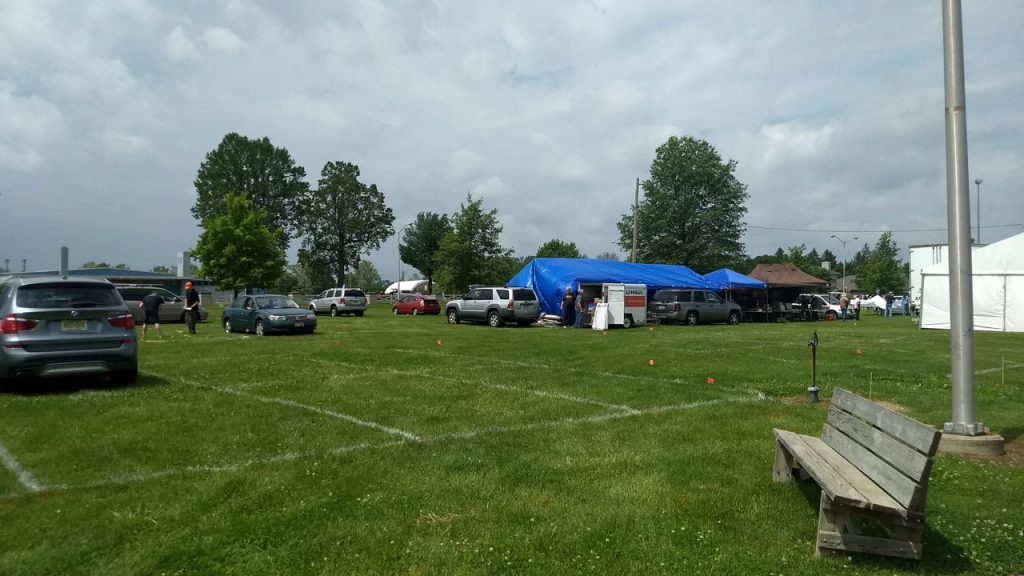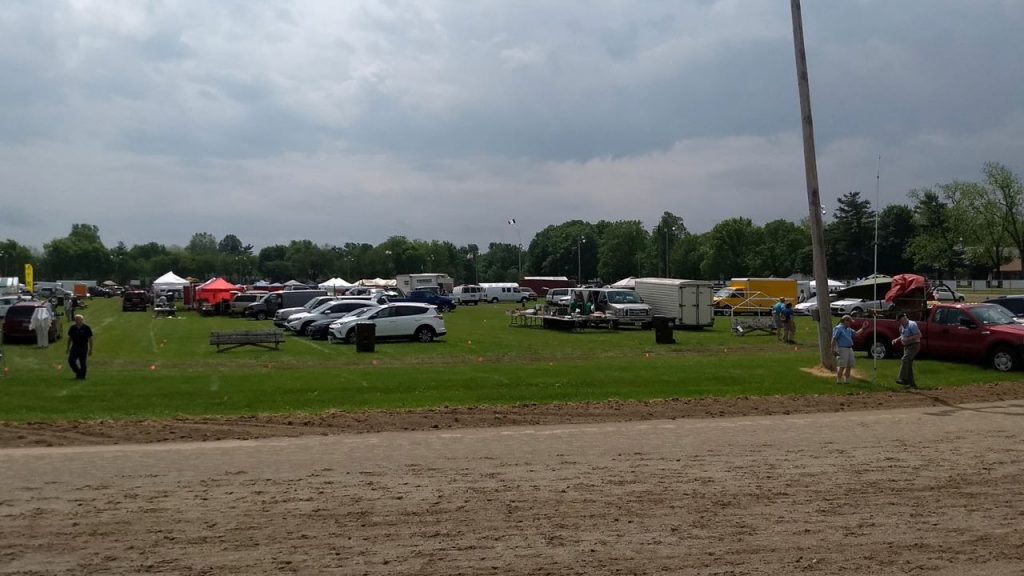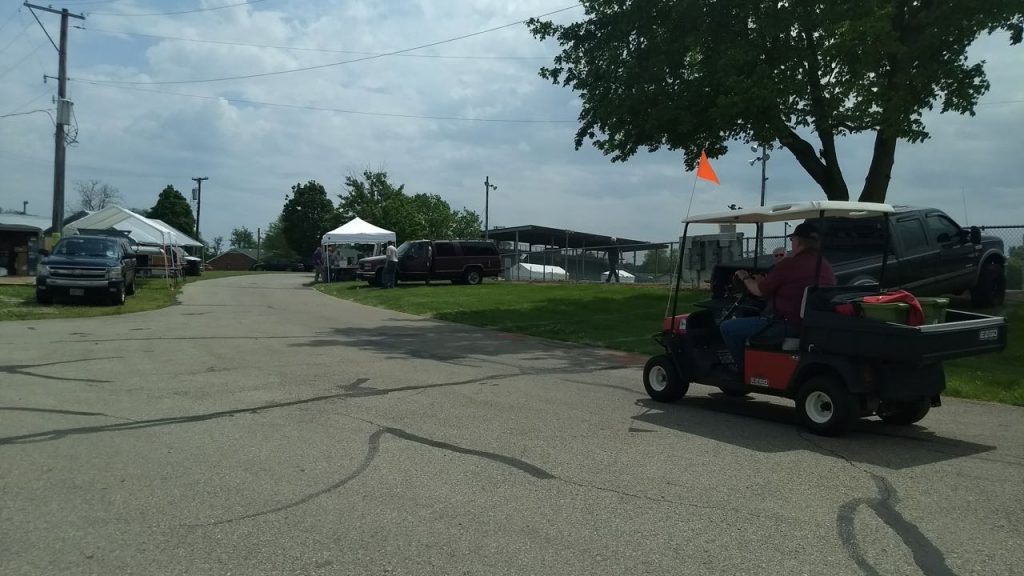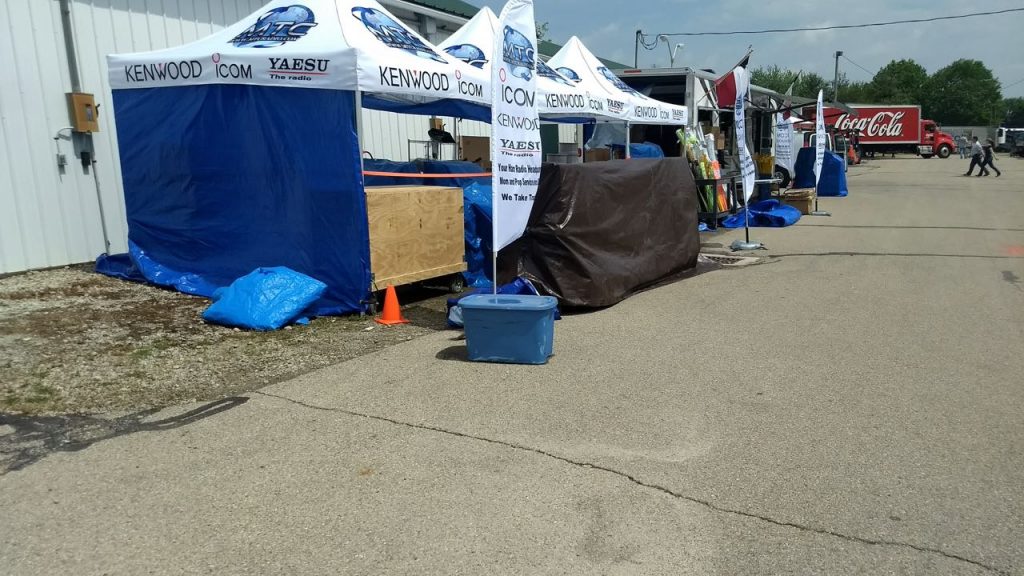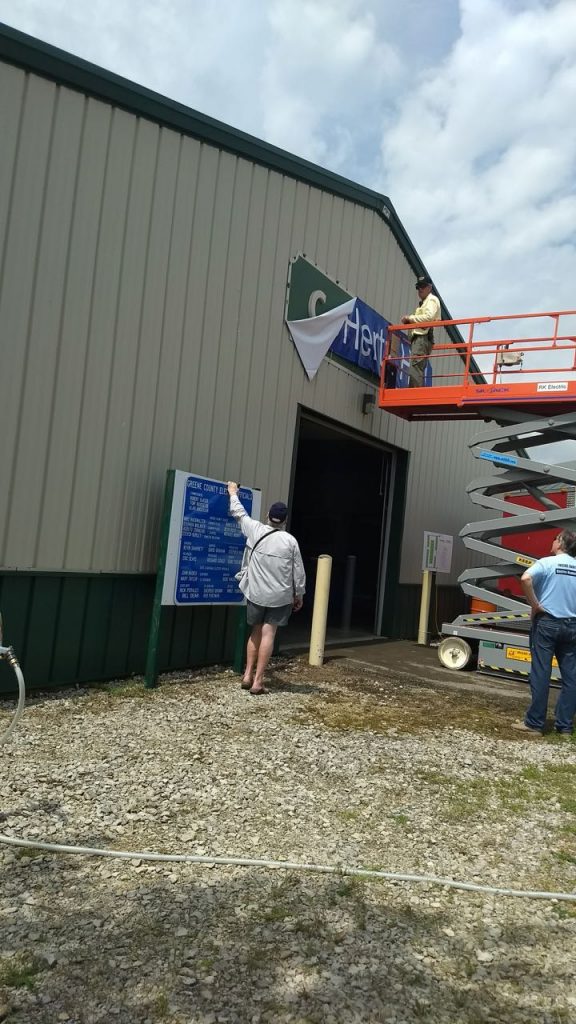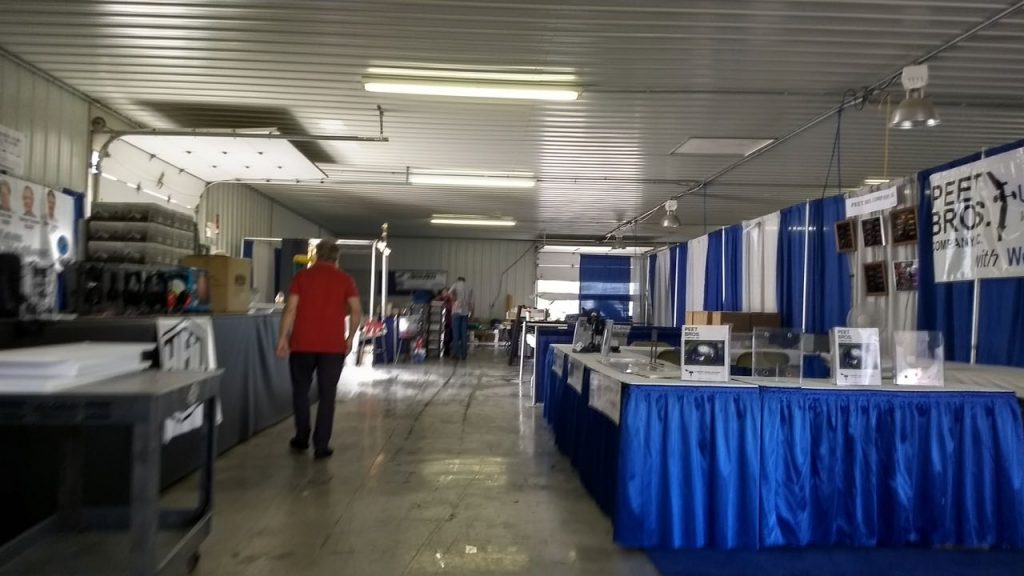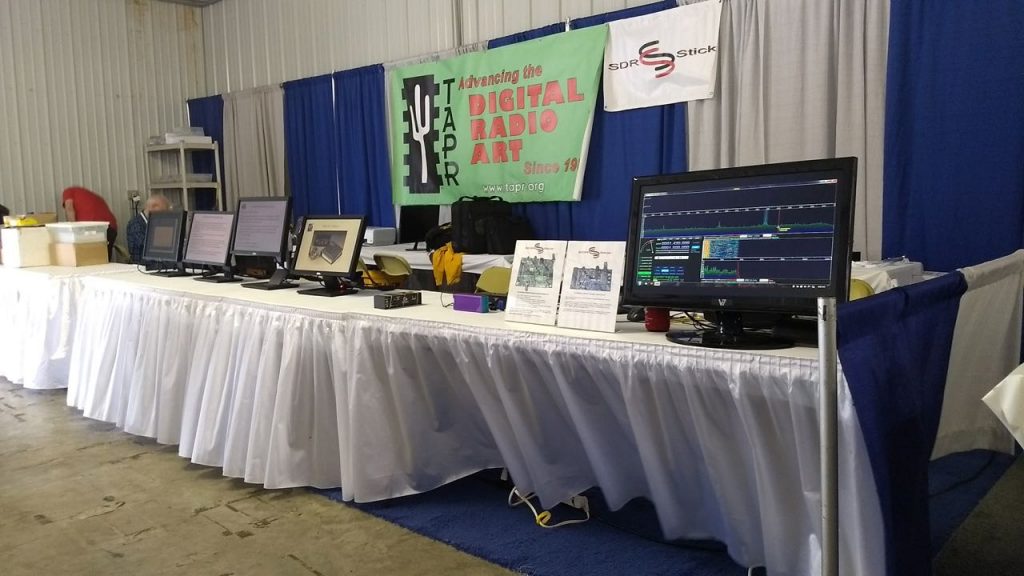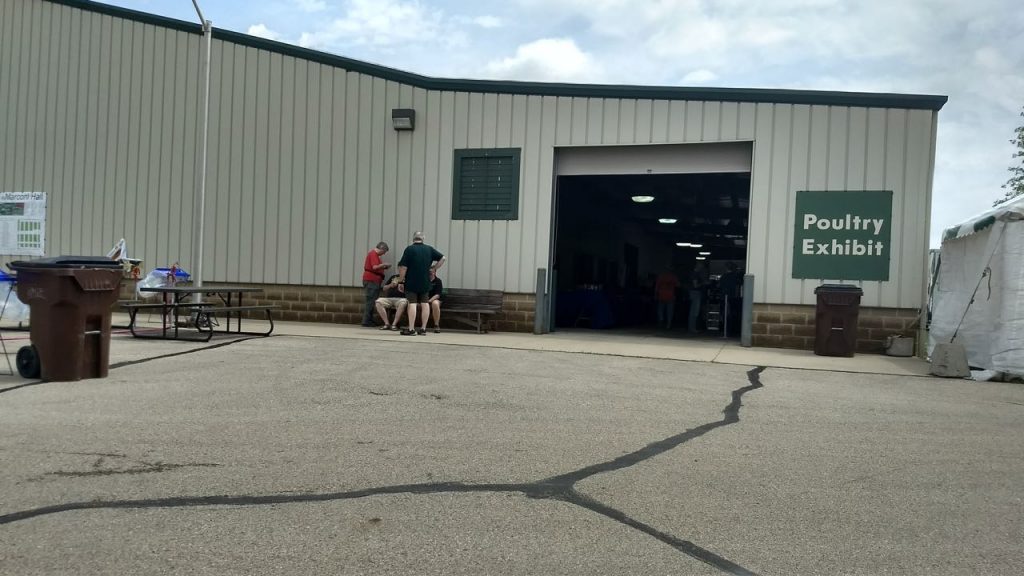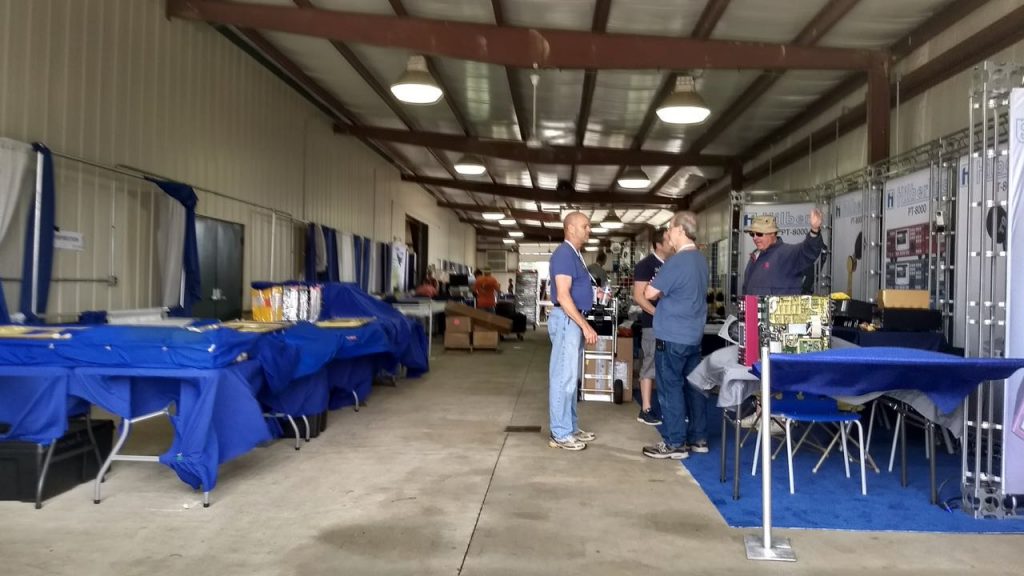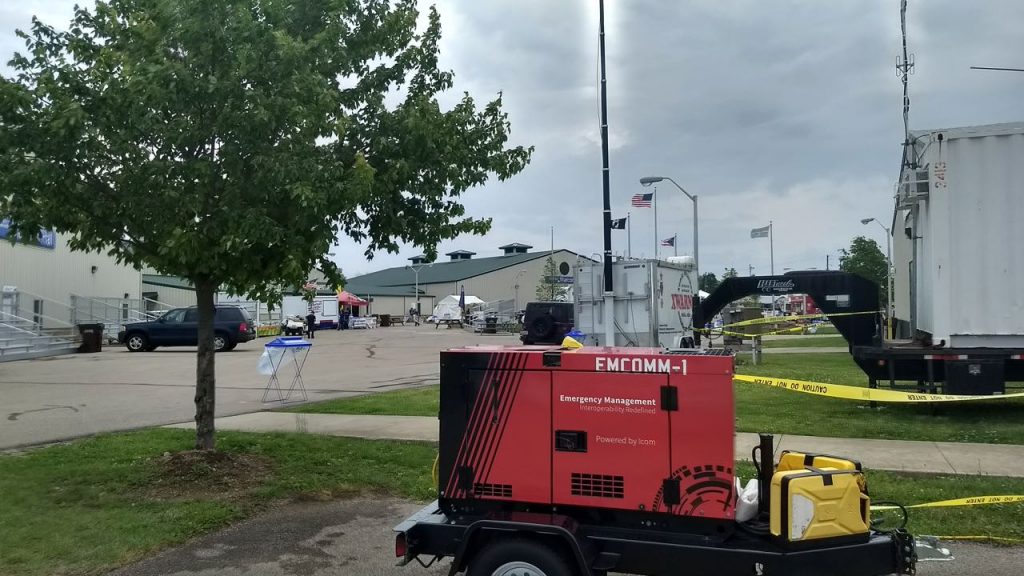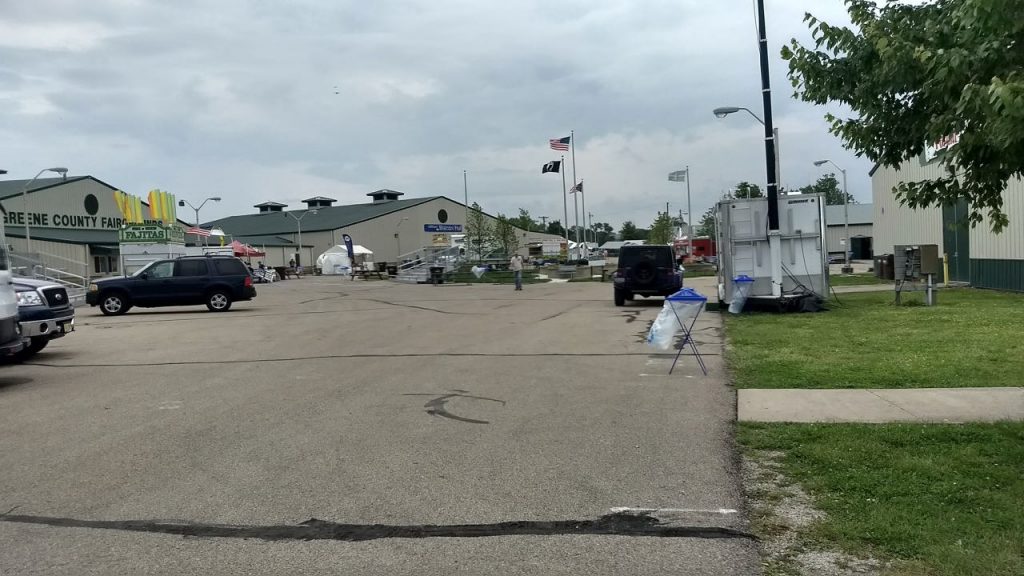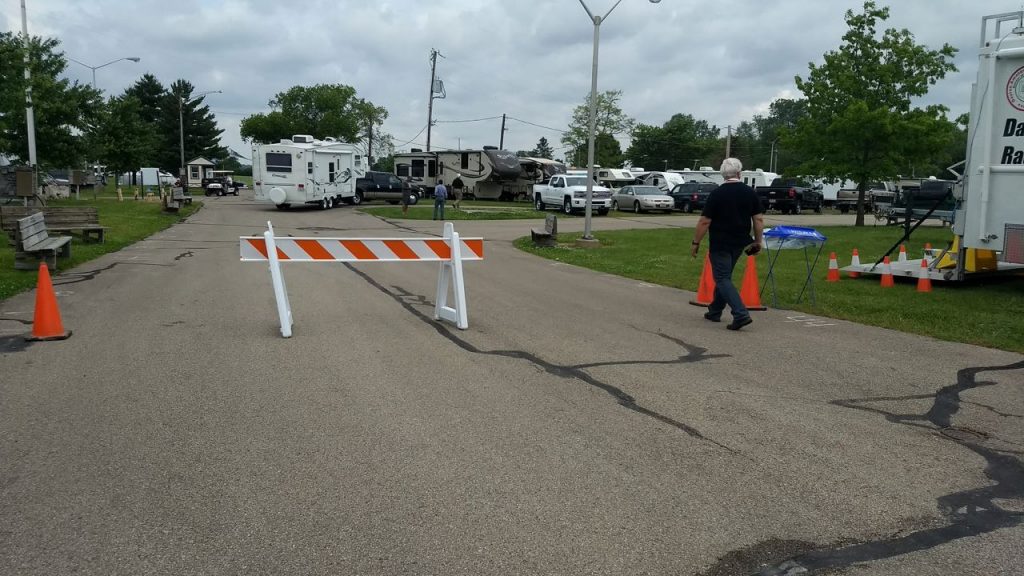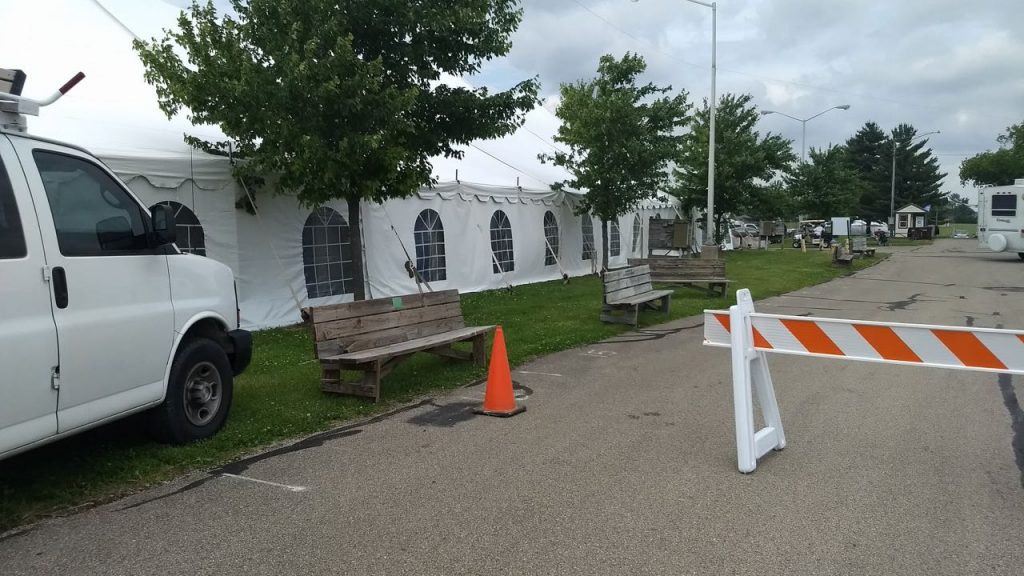 Tomorrow, I'll post photos of both indoor and flea market exhibitors. Stay tuned!
If you'd like to keep up with Hamvention posts, simply follow/bookmark the tag: 2017 Hamvention.