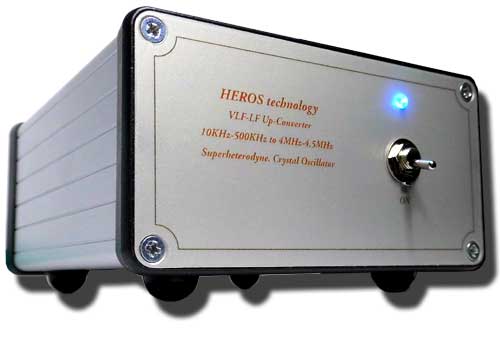 Many thanks to SWLing Post contributor, Ron, who is a fan of longwave DX and notes that HRO has a Heros Technology VLF/LF up-converter on consignment/used. Ron mentions that the $140 price tag is quite a bargain for customers in the US market. Ron notes::
Here is a Link to the User Manual with pix of inside and some very cool videos of it in action:
https://www.herostechnology.co.uk/pages/VLF_LF_Converter.html
And here is a Link to the one at Ham Radio Outlet:
http://www.hamradio.com/detail.cfm?pid=91-004203

New ones are $235 delivered to your door from London-no U.S. source.
Thanks, Ron!