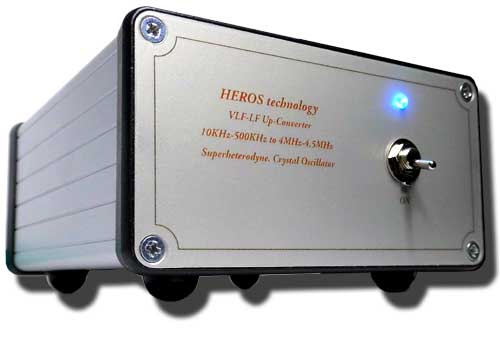 Many thanks to SWLing Post reader, Michael Vitale, who (several weeks ago–!) asked:
Has anyone ever dealt with the equipment from Heros Technology Ltd UK specifically their VLF converters models 350-400? Their claim is these converters will work with any receiver (SW) on the market past or present.
Click here to view the video introduction to the VLF-LF Up-Converter.
I, personally, have no experience with VLF/LF up-converters, so I'm hoping someone else can help Michael.  Please comment!