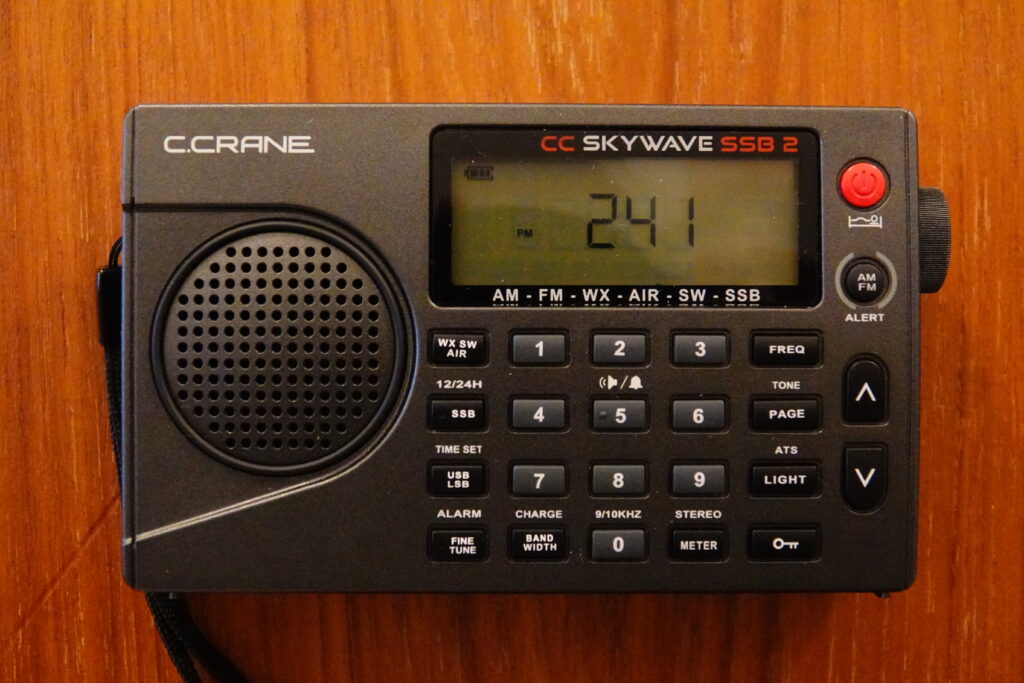 By Jock Elliott, KB2GOM
Folks who are regular readers of my posts here have already figured out that I am a big fan of the CCrane Skywave SSB. It is easily the most versatile radio I own, receiving AM (medium wave), FM, shortwave, HF single sideband, NOAA weather stations with alert, and scannable civilian VHF frequencies, and I have written enthusiastically about it here on multiple occasions.
I think of the Skywave SSB as my "anti-boredom machine." It's small enough to slide into a shirt or jacket pocket pocket or tuck into any pack. Get stuck waiting in line, whip out the Skywave SSB, plug in a pair of ear buds, and listen to whatever is available.
So when I noticed that a new version of the Skywave SSB – the Skywave SSB 2 – appeared on the first page of the C.Crane 2023 catalog, I was delighted that the folks at C.Crane decided to send one to me. The SSB 2 includes all the goodies of the original, plus a handful of incremental improvements; upgrades include a micro-USB port for external power or charging NiMH batteries, a slightly better speaker, and longer feet on the bottom for better stability.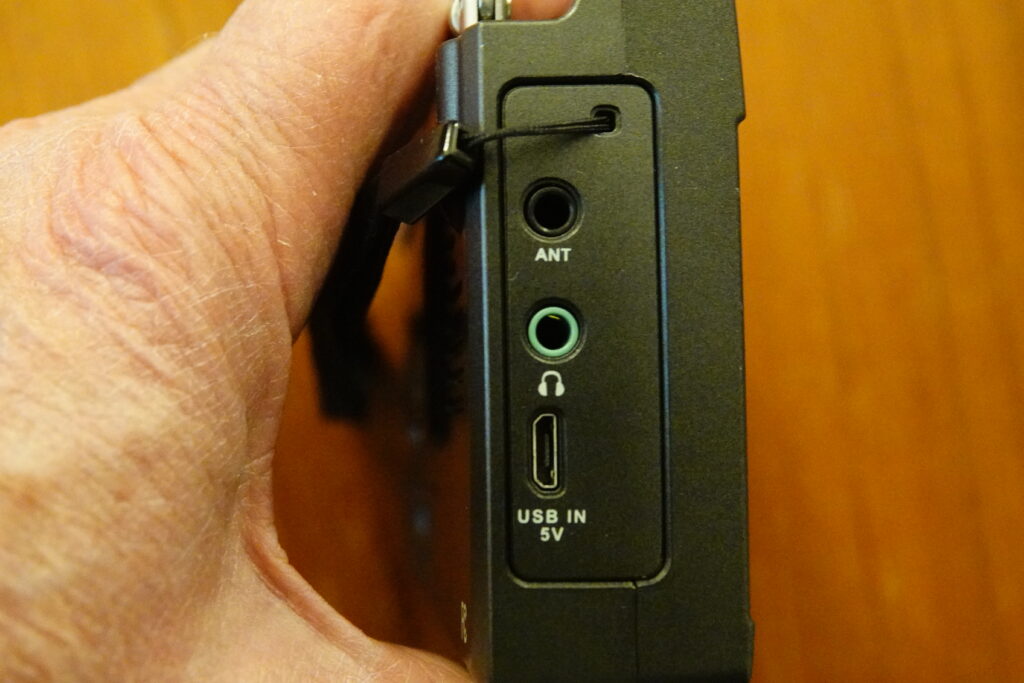 But the improvement that really makes me grin is a two-fer: first, the inclusion of an external antenna socket on the side of the SSB 2, and, second, the CC Wire Terminal Antenna Adaptor for shortwave, which is a 2-wire to mono plug adaptor that plugs right into the external antenna socket. This allows a long wire antenna to be easily hooked up to the SSB 2, and it works like crazy.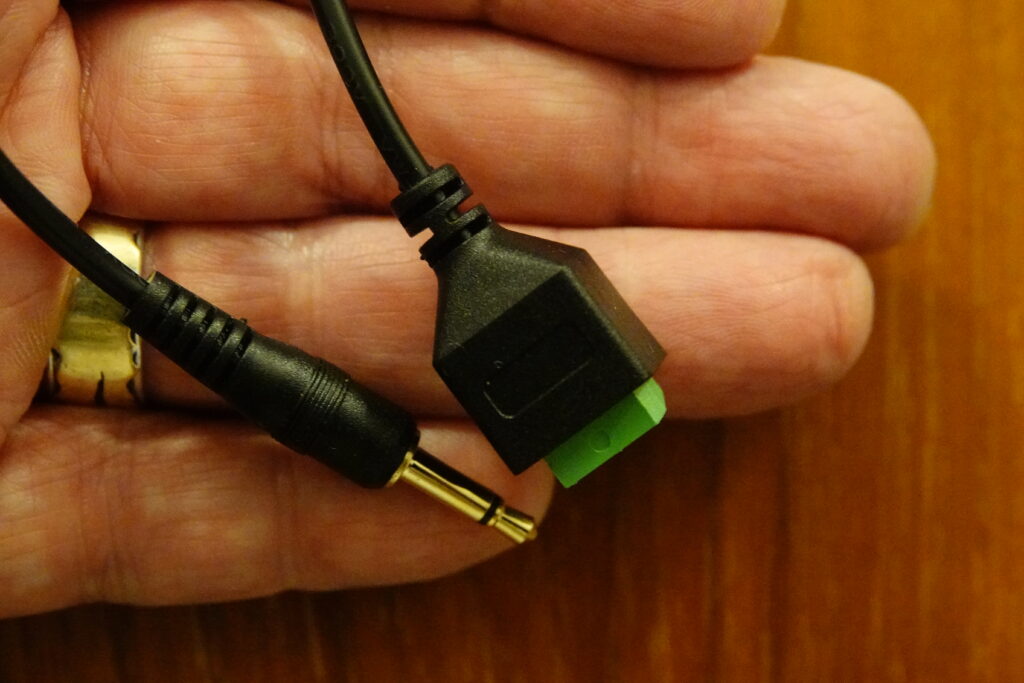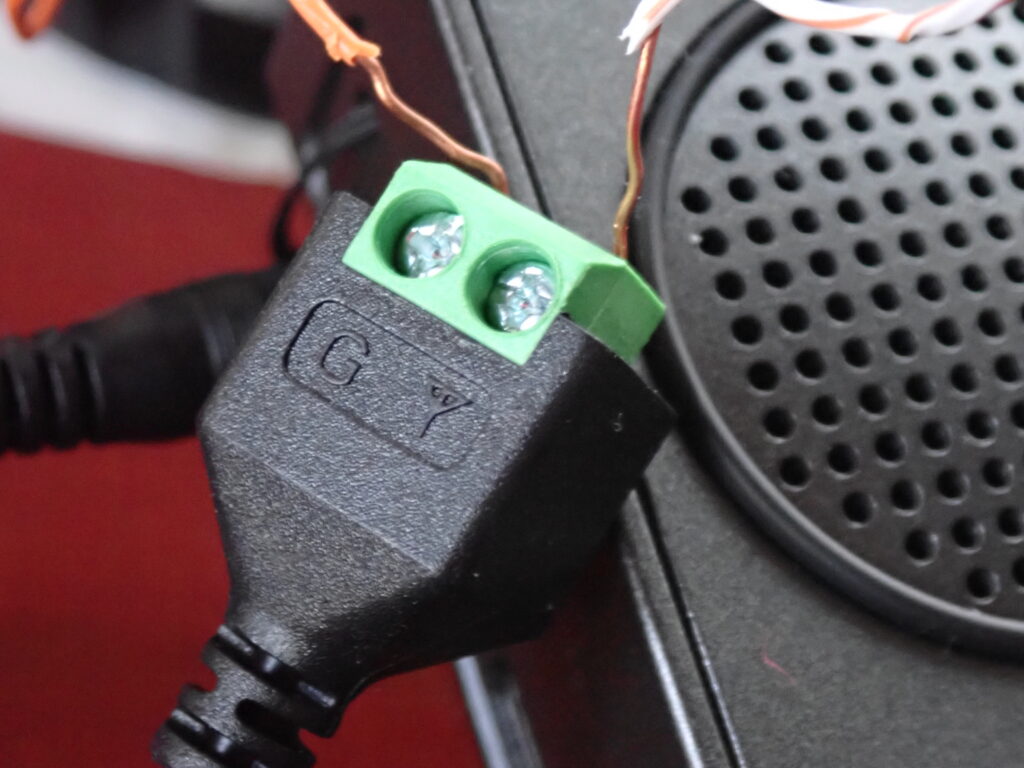 Attaching a long wire to the SSB 2 is now really easy. Attach your long wire to the CC Wire Terminal Antenna Adaptor (you'll need a small gauge screwdriver; the screws are really small). Next, plug the adaptor into the external antenna socket. You're done!
I attached a 45-foot end-fed antenna to the CC Wire Terminal Antenna Adaptor while listening to some hams chatting on 80-meters and found that it delivered an impressive improvement to the signal-to-noise ratio. And when I wanting to hit the road, it was a simple of unplugging the adaptor so the adaptor and wire antenna combo would be waiting when I came back.
The SSB 2 includes a number of useful accessories: the CC Wire Terminal Antenna Adaptor, a portable 23-foot CC Shortwave Reel antenna, CC Ear Buds (very comfortable), and a faux leather carrying case (if packing the SSB 2 in your luggage,  be sure to press the LOCK button, otherwise you find yourself with a singing suitcase or backpack.).
Bottom line: with the introduction of the Skywave SSB 2, CCrane has taken an excellent, versatile radio and make it even better. Highly recommended for all-round use, but especially as a travel and/or emergency radio.
Note: Jessica from CCrane sent me the following note regarding the SSB 2.
Please note:  When using headphones or earbuds there is an easily discernable, but not loud "pop" when switching bands and on memory presets on airband. There is no pop when using the speakers. It will take time to find the hardware and software remedy. It will not be corrected on this first shipment but we are working it and expect it to be reduced on future shipments. The new Skywave SSB-2 was up for a price rise October 2022 but we're keeping it at $169.99 for now.
For more of my musing regarding the CCrane Skywave SSB, please consult: