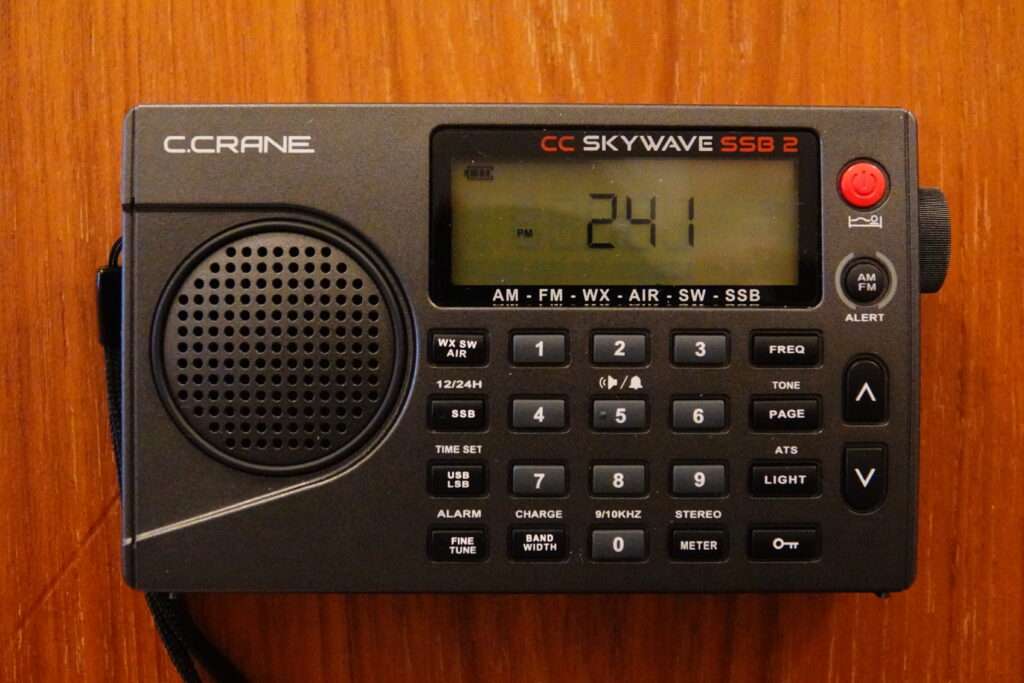 By Jock Elliott, KB2GOM
Frequently when people write about attaching a long wire to a portable shortwave receiver, readers will comment that you need to worry about desensitizing or overloading the receiver or ever harming the front end of the receiver. Clearly that can be a concern.
But recently I noticed something on the CCrane website in the FAQ section that shows clearly that CCrane has thought about and dealt with this consideration:
Q: When  using the 2-wire adapter and wire attached, why am I not noticing any improvement on shortwave?
A: To see any difference using the 2-wire adapter you will need to have a wire that is more than 30 feet long (we recommend 60-100') with a good ground wire. Insulated wire will last longer and should be stranded so it is more flexible. If you do not have a good ground, you are actually inputting noise. If you look at the 2-wire adapter (included) you will see an antenna icon and a ground (G) marking. You need to connect them properly when using an external antenna. When a plug is inserted into the antenna jack of the radio the internal rod antenna is disconnected. (See page 30 of the Instruction manual.)
If you check out my review of the CCrane Skywave SSB 2 you will read that I heard a noticeable improvement when connecting the SSB 2 to a 45-foot end fed wire.
Note, though, that if you plan to attach a wire to the SSB 2's whip antenna, use the 23-foot reel antenna that comes with the radio.