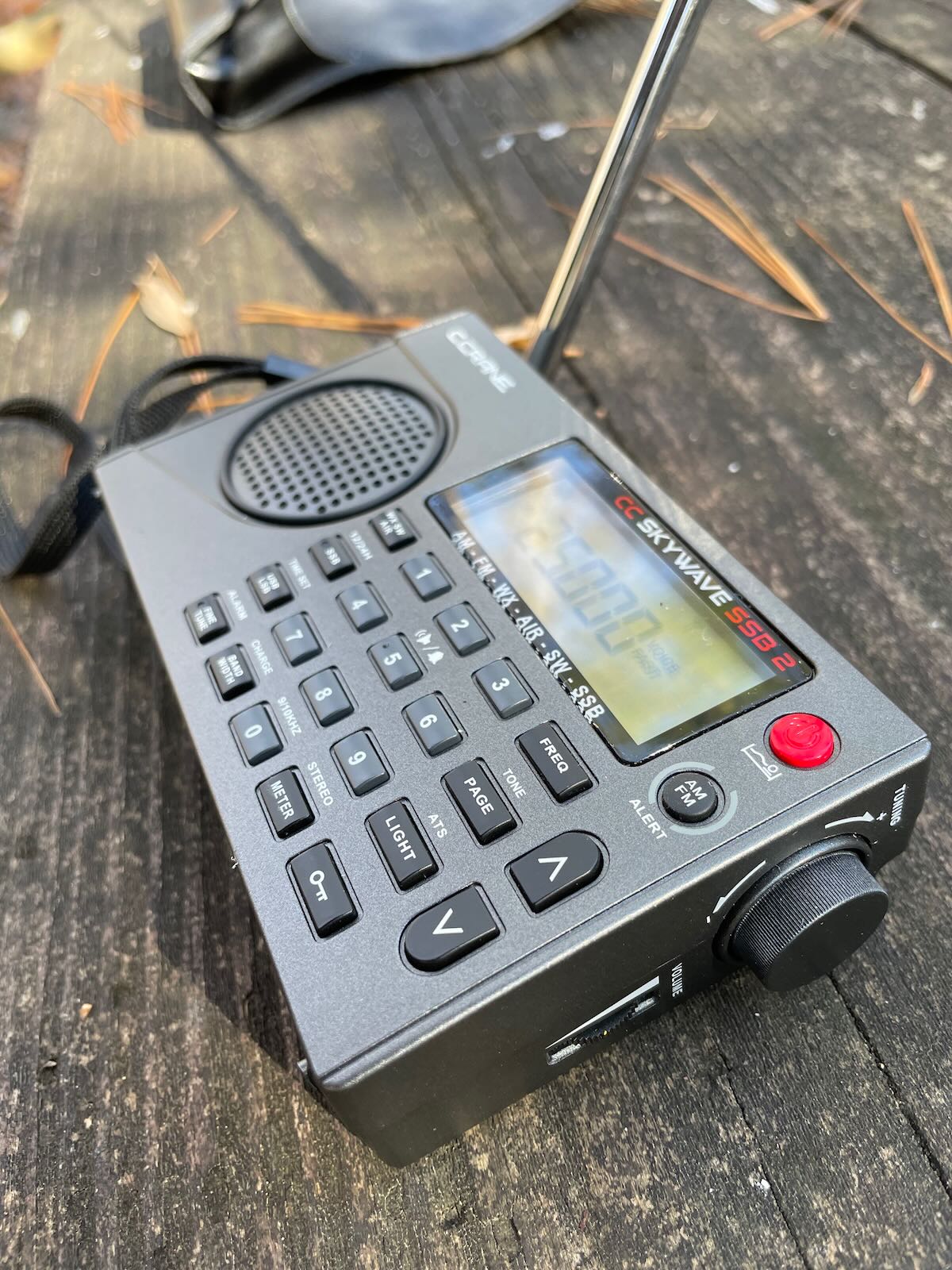 Last month, C.Crane sent me (and the infamous Jock Elliott–read his review here) a pre-production CC Skywave SSB 2 portable shortwave radio.
In full disclosure and to be clear: these pre-production units were sent to us free of charge by C.Crane who is a long-time sponsor of the SWLing Post.
Back in October, I was very pleased to see that C.Crane had updated the CC Skywave SSB to version 2 in their latest product catalog.
If you've read the SWLing Post for long, you'll know that the CC Skywave SSB is my choice travel and EDC radio. I prefer it over any other portable I own (and I do have quite a lot) because it's so insanely useful, efficient, lightweight, compact, and durable.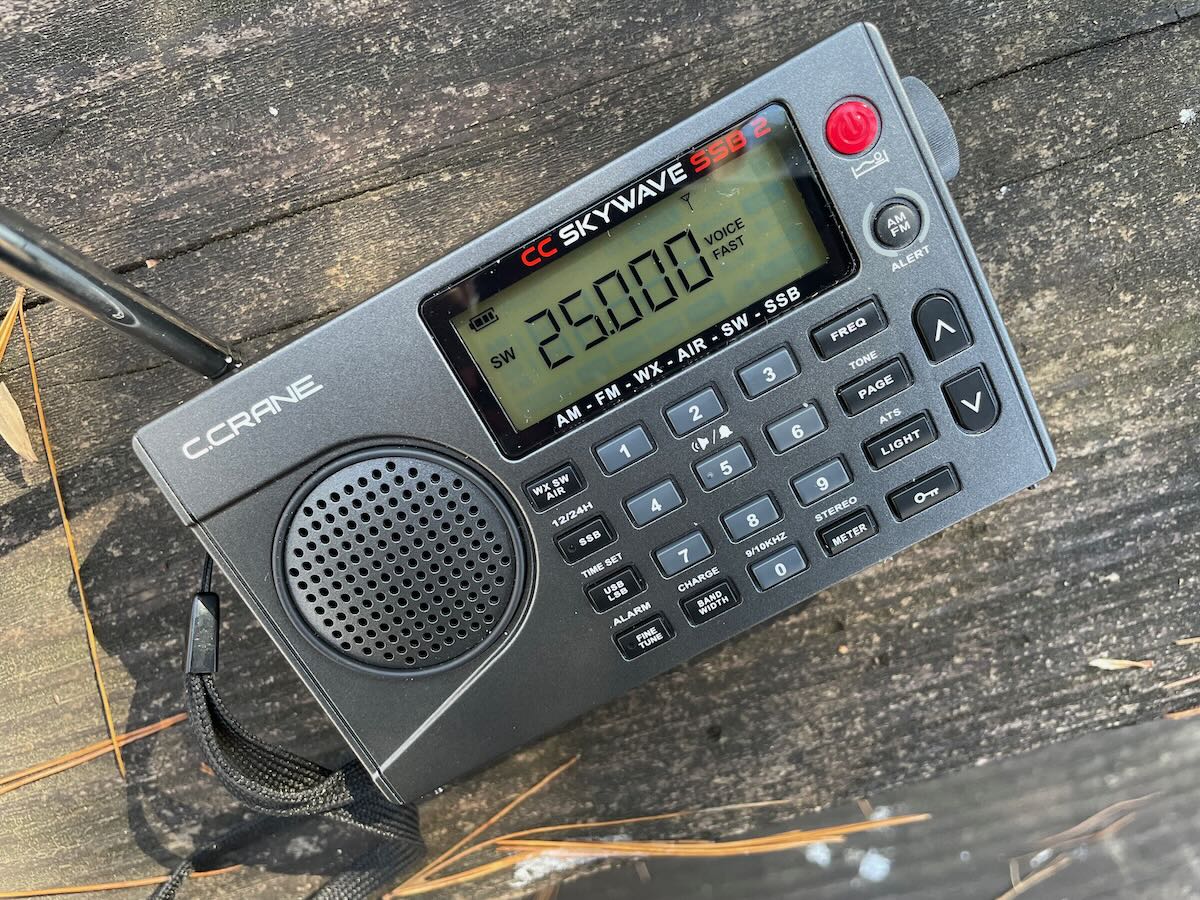 I've taken the CC Skywave SSB and the original CC Skywave on more travels that I could possibly remember.
What's so great about the Skywave series?
I'm a one-bag traveler.
When I fly, I take only one carry on bag that's so compact it can fit under the seat in front of me in any type of commercial aircraft.
I firmly believe there is no freedom like one-bag travel. While others are stressing over where to stow luggage, how to carry it all, or why their checked-in luggage didn't arrive at the destination, I'm cruising through the airport and to my destination unhindered.
The key to successful one-bag travel is only carrying what you need, and focusing on items that are multi-function.
Me? I need a good multi-band radio.
The CC Skywave SSB is the most comprehensive compact portable I own. It's truly a "Swiss Army Knife" of a receiver. Here are the bands/features I appreciate:
AM/Mediumwave (9/10 kHz steps selectable)
FM broadcast (with expanded FM range when in 9 kHz step mode)
Shortwave
AIR band (to listen to Air Traffic Control and Air comms)
Weather Radio with alert (this functions brilliantly in the US and Canada)
A proper clock and alarm (that can display in 24 hour time!)
It uses two common AA batteries that can even be internally-recharged if NiMH
It even has a squelch feature for scanning, say, the AIR band
All of this and it's also one of the best-performing compact radios on the market. It's a capable radio for portable DXing right out of the box (or you can hot-rod it like Gary DeBock does!).
Side note: the CC Skywave's weather radio reception is better that any other radio I've tested including dedicated weather radios. Continue reading →