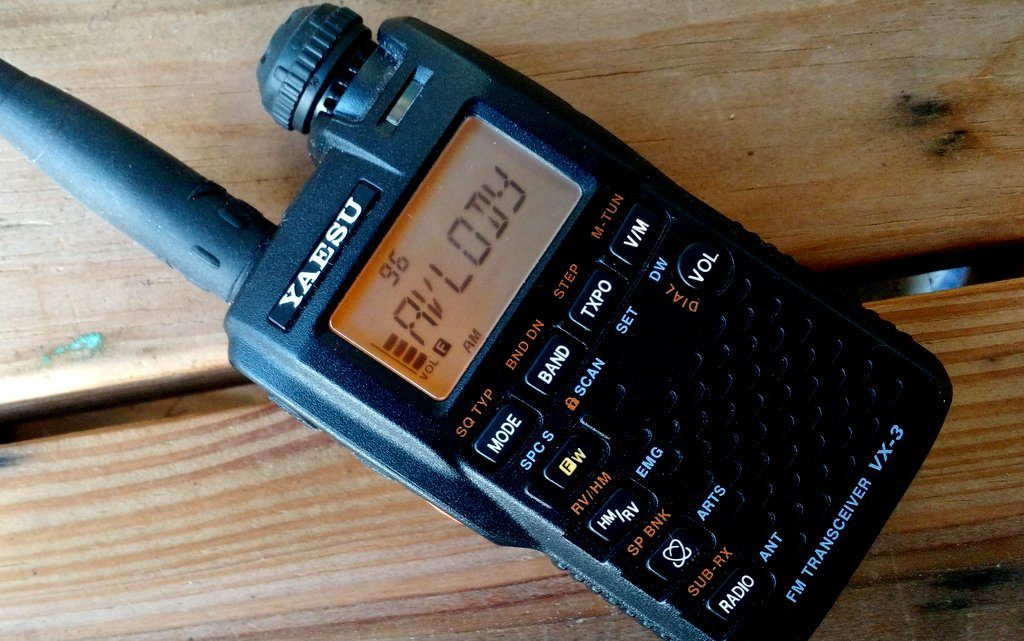 Many thanks to SWLing Post contributor, Dave Zantow, who shares the following in reply to my recent post about the Yaesu VX-3R:
Yes, it's indeed true the VX-3R is discontinued and is already pretty much sold out.

Rumors of a VX-4R has been around for years and let's hope that happens–?? Have a sneaky feeling that IF it come to pass it will include C4FM digital (Yaesu Fusion) ?? I actually preferred the older VX-2R over the 3, but that was me (have reviews on both models on my web page). But my two VX-3R test samples were very early production (lots of QC bugs).

http://webpages.charter.net/n9ewo2/vx2r.html
http://webpages.charter.net/n9ewo2/vx3r.html

As I cover on my news page Yaesu is coming out with a number of new HT's soon.

Sorry no word of a tiny VX-3R replacement yet. Will of course cover that IF and when it happens on the web page.
Thank you, Dave!  I'll certainly consider purchasing the VX-4R (if it comes to fruition) if for no other reason than to compare it with the VX-3R.
Again, I love this little all-in-one micro-sized HT as an Everyday Carry radio. If you're interested in the VX-3R, your best bet will be to check with radio retailers like Universal Radio and Ham Radio Outlet for used/demo units. Of course, as I've mentioned before, you might also follow a VX-3R search on eBay where I recently purchased an open box unit for $119 shipped.