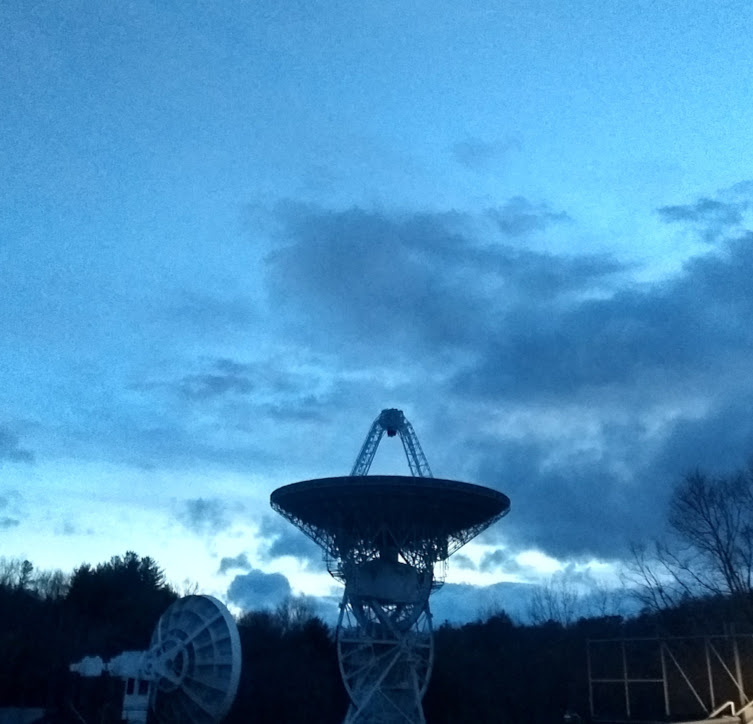 Yesterday, I spent part of the better part of the day at the Pisgah Astronomical Research Institute (PARI): a place that has begun to feel like a home away from home.
As you might imagine, radio astronomy observatories are places with very low levels of radio frequency interference. Since I had a few hours on the PARI campus to play radio, I used it as an opportunity to evaluate the CCRadio-EP Pro's AM/mediumwave performance.
For comparison purposes, I packed the CCRadio-EP Pro, Tecsun PL-660 and (for kicks) my Sony ICF-5500W.
I'll post some of the CCRadio-EP Pro videos in my final review.
Though it was immense fun tuning through the AM broadcast band right through the gray line,  being an SWL, I eventually turned to the shortwaves. The only shortwave radio I had on hand was the amazing little Tecsun PL-660. Conditions weren't as bad as I had expected–propagation was decent and did I mention no noise?
After tuning around a bit, I happened upon one of my favorite interval signals: that of the Voice of Turkey.
Everything around me–all that was on my mind–simply took a backseat to the simple pleasure of listening to an interval signal on a cool, foggy spring evening surrounded by the beauty of PARI's campus and those giant radio telescopes.
Though the feeling was nearly impossible to capture, I did make a recording to share with SWLing Post friends and readers from around the world. I hope you enjoy: