Earlier this week, I took delivery of the latest radio from C. Crane: the CCRadio-EP Pro. C. Crane sent me an early production model for evaluation.
Since posting an announcement last November, several SWLing Post readers have contacted me and asked if I would take a look at this next iteration of the venerable CCRadio-EP.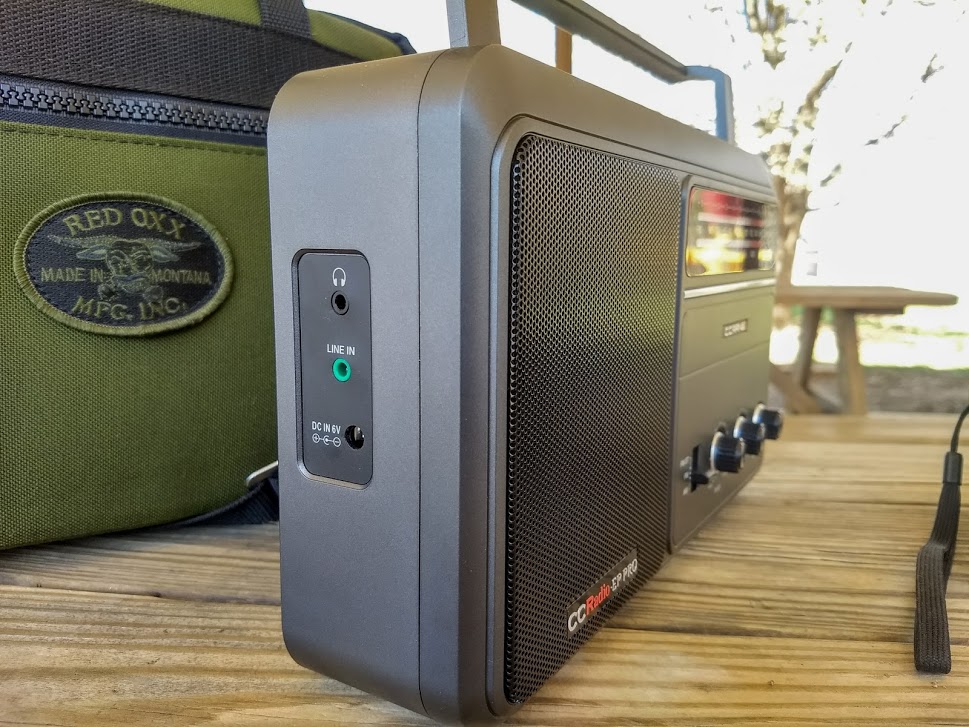 Yesterday, I started a proper evaluation of the EP Pro by taking it to a park where I compared it with my trusty Tecsun PL-660 on AM/mediumwave.
First impressions are favorable in terms of sensitivity, stability and audio, but with a number of caveats.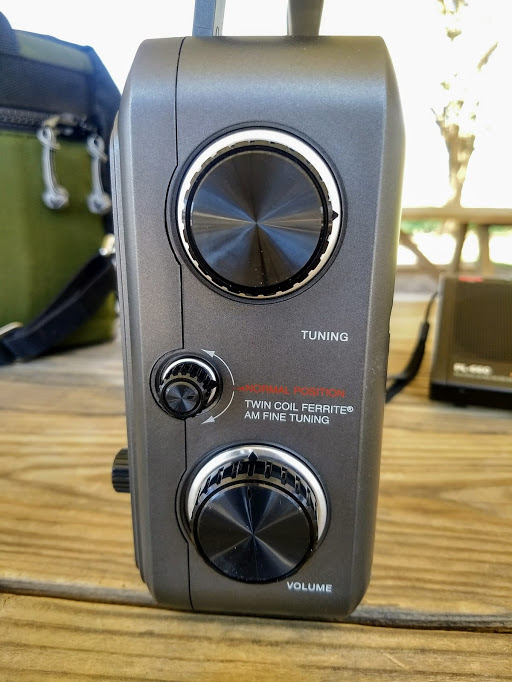 The EP Pro is not a true analog set like its predecessor–it's based on the Silicon LabsSI4734 DSP chip.
In other words, much like the Degen DE321, the Degen DE32, the Tecsun R-2010D, the Kchibo KK9803 and the ShouYu SY-X5 (which I review in a shoot-out here), the CC-Radio EP Pro is a mechanically-tuned DSP receiver.
On the plus side, the new EP Pro will not drift like its analog ancestor (a common complaint from EP owners).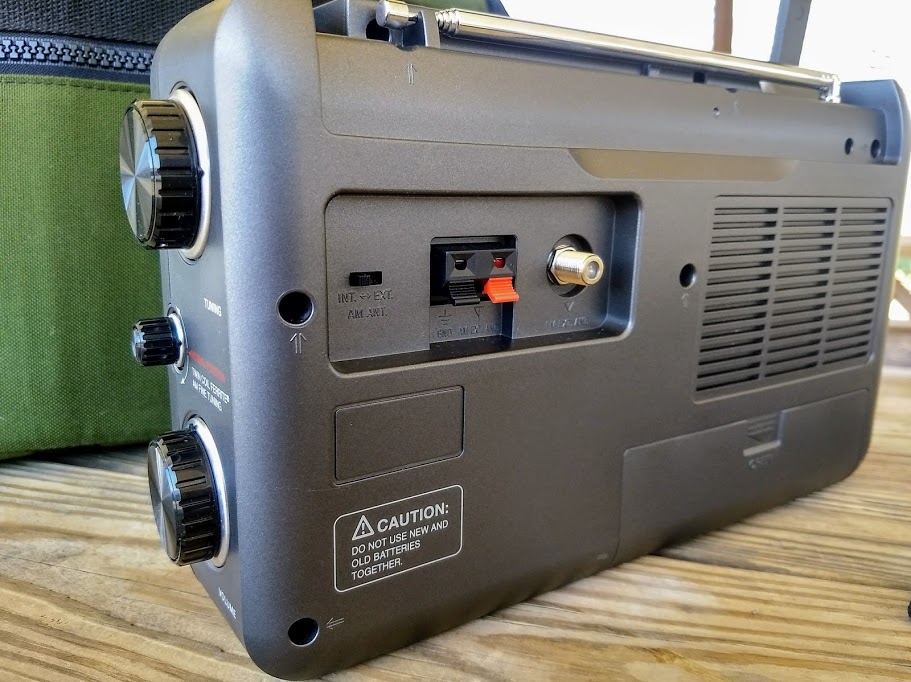 But truth be told, I'm not the biggest fan of mechanically-tuned DSP radios. Why? For one thing, it's nearly impossible to eliminate muting between 10 kHz frequency steps on the AM band. Note here that the EP Pro is fixed at 10 kHz steps, though C. Crane tell me a future production run will have a 9/10 kHz step toggle.
Additionally, the EP Pro produces false peaks/images on either side of a strong AM or FM signal. In fact, C. Crane includes the following informational insert with the EP Pro: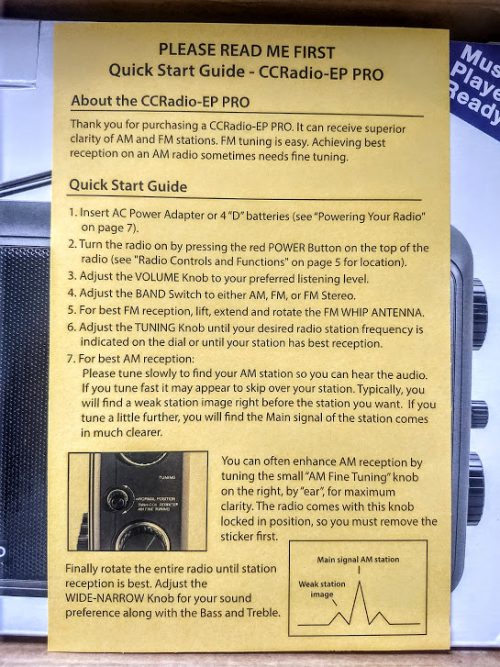 This is going to be a quirky radio.
The tuning mechanism is…well…unusual…and takes some getting used to. I've also discovered that the top half of the AM dial is inaccurate. Here's the EP Pro centered on WTZQ at 1600 kHz: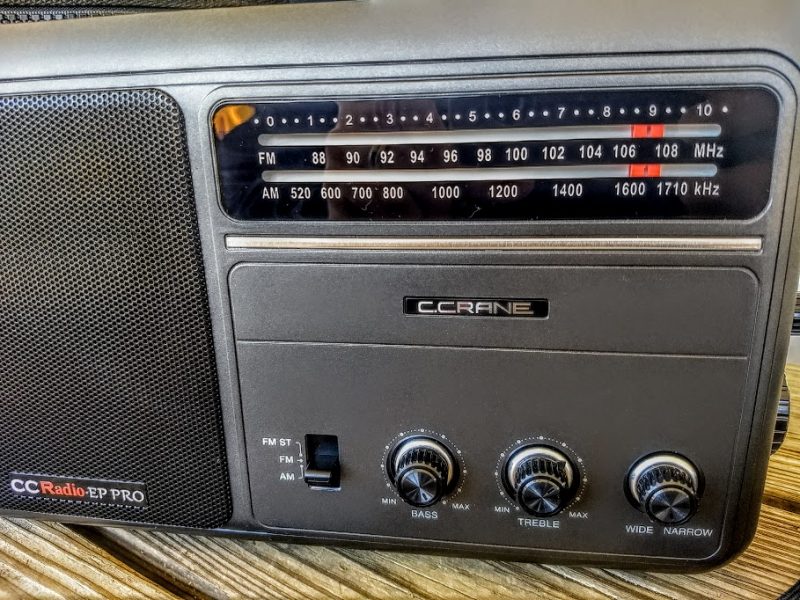 I estimate that the slide rule dial is off by about 40-50 kHz at the top end of the band. It's much more accurate below 1,200 kHz, however. I plan to hook the EP Pro up to a signal generator and note the results in my forthcoming review.
Speaking of an EP Pro review, I plan to publish it within the next two weeks, so stay tuned!
Follow CCRadio-EP Pro posts by bookmarking this tag: CCRadio-EP Pro
Click here to check out the CCRadio-EP Pro on C. Crane's website.