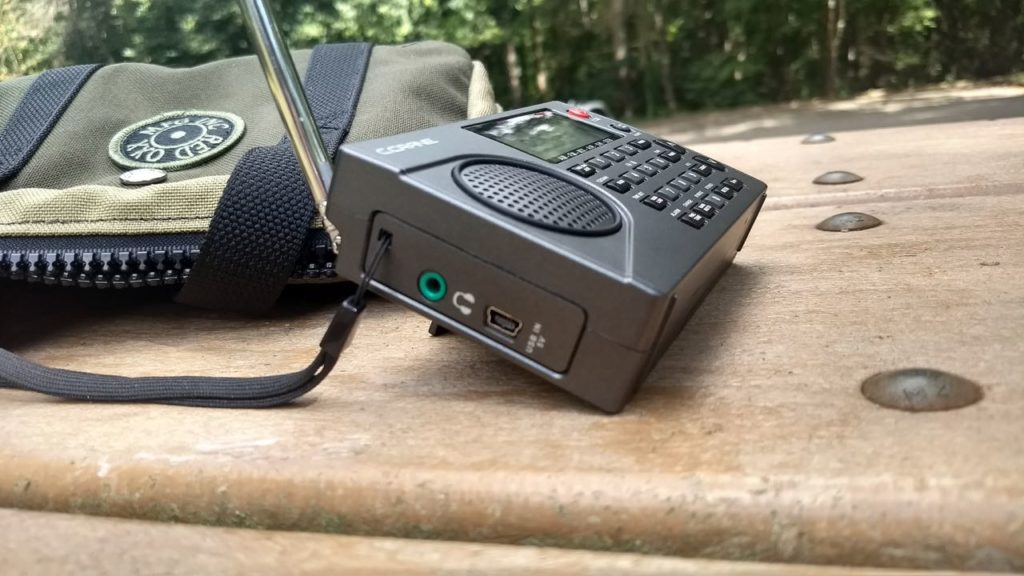 Yesterday, I posted some photos of the yet-to-be-released CC Skywave SSB and a number of readers had the same reaction as Frank (K4FMH):
"Who makes and sells your canvas bag? Inquiring minds want to know!"
Frank was referring to the bag in the background on many of the radio shots–and he wasn't alone in his inquiry. I received a few email messages and inquiries on Facebook about this bag.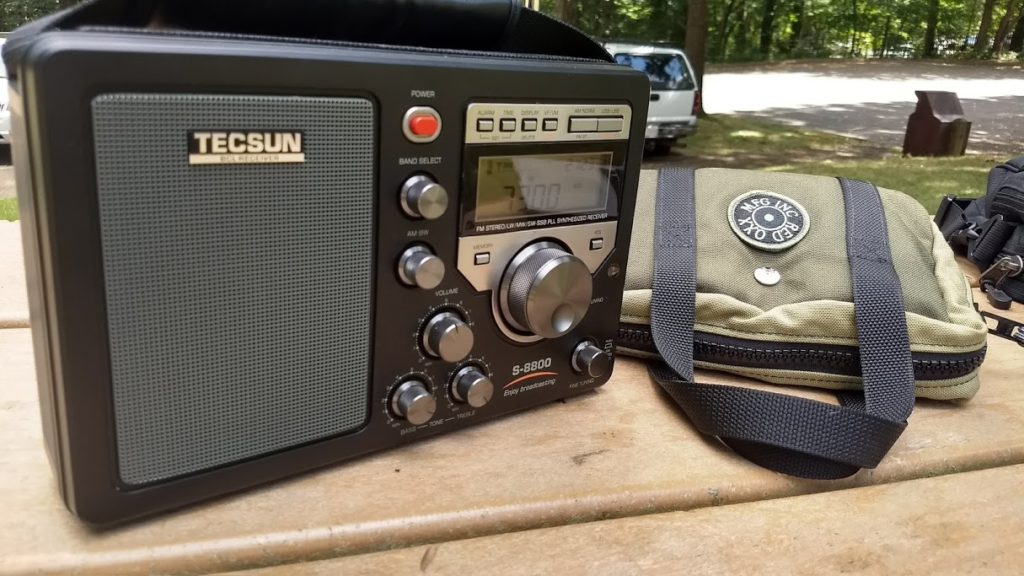 Be warned: I'm an avid bag and pack geek. If you find the topic boring, you should run away now!
The Red Oxx "Lil Roy"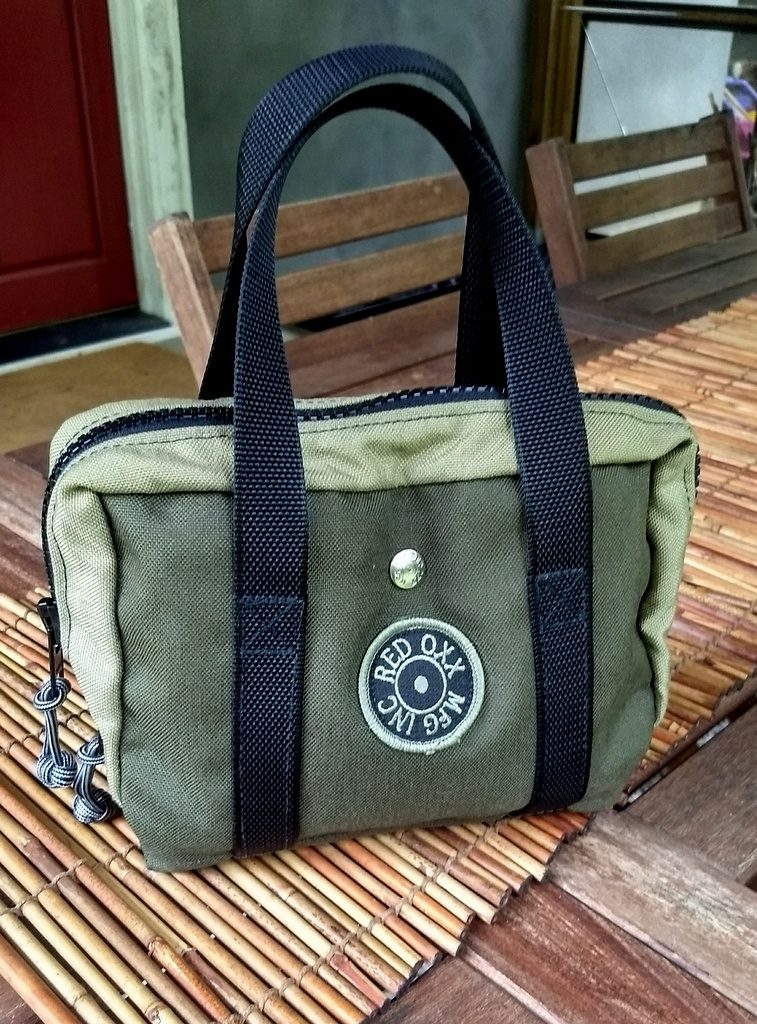 The Lil Roy might look like a typical canvas bag.  But the Lil Roy isn't made by the typical pack manufacturer–it's made by Red Oxx Manufacturing in Billings, Montana, USA. Red Oxx gear isn't just designed in Montana, it's made in Montana. The two leaders,  Jim Markel and President Perry Jones, are military veterans and bring mil-spec quality to all of their products.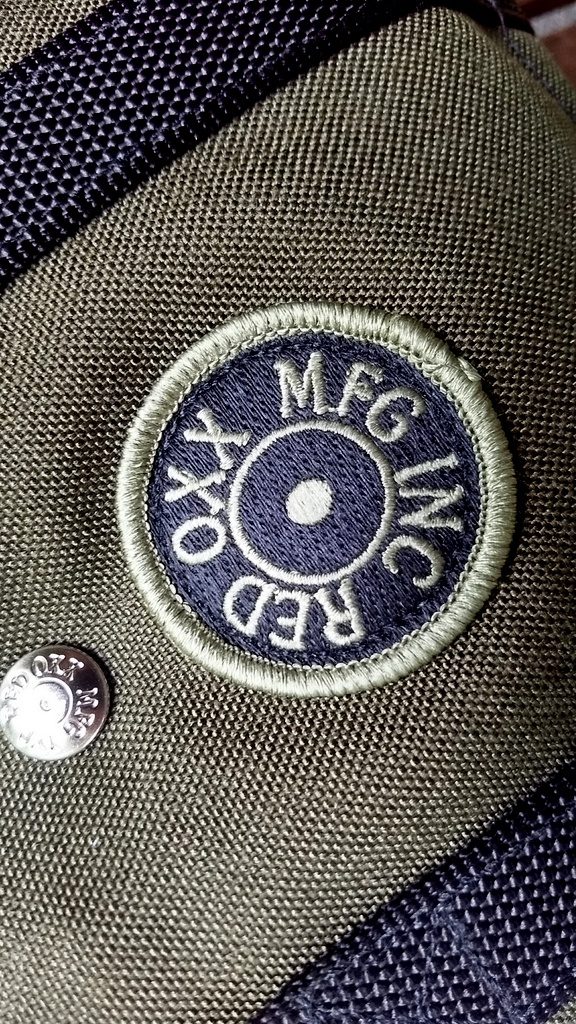 I love the design of Red Oxx bags–they're not tactical, but they're not really low-profile or urban either. Markel describes the design as:
"Tactical strength without looking like you're going to war."
I was first introduced to Red Oxx gear in 2012 when I traveled to a meeting in Denver with my good friend Ed Harris (who is an SWLing Post reader).
Even though Ed and I had traveled together in Belize and had known each other for quite a while, I never realized he was a one-bag traveler like me. Once the topic came up, we proceeded to talk about our main travel bags. Ed showed me his Air Boss by Red Oxx.
I instantly fell in love with the overall quality and the bold Red Oxx design.
All Red Oxx bags are manufactured to the company's high standards, including the Lil Roy…
Though it looks like a canvas bag, the Lil Roy is made of 1000 weight CORDURA nylon. Red Oxx uses super strong UV resistant threads in the stitching and into every seam. Each stress point is box stitched.
Red Oxx uses large, pricey #10 YKK VISLON zippers on all of their bags. They slide beautifully and if you don't zip up the bag completely, the zippers won't slide back open–they essentially lock into place. They're even field-repairable.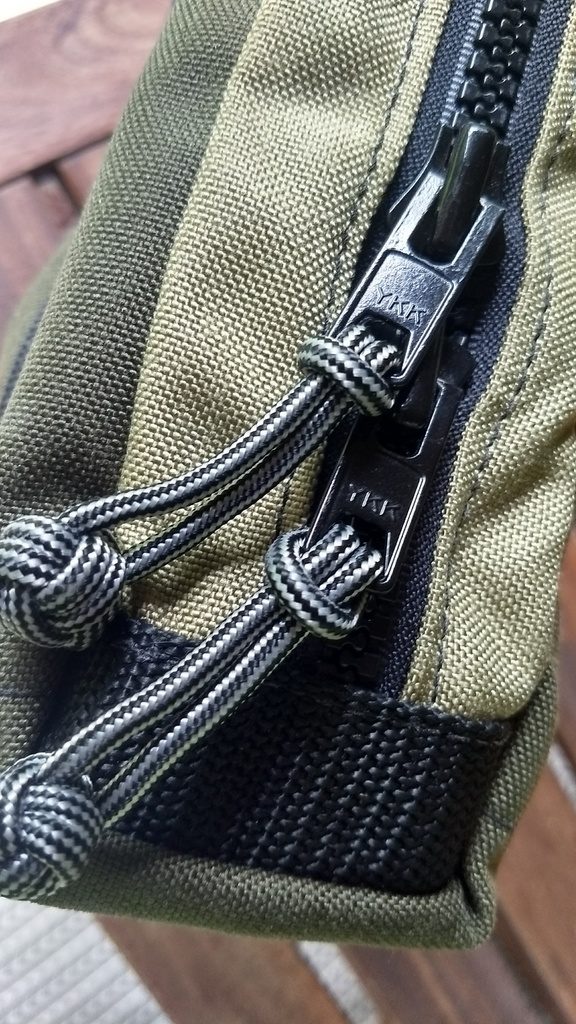 Inside the Lil Roy you'll find two "stiff mesh" pockets on each inside wall with Red Oxx Mil-Spec snaps to keep things contained.
FYI: If you ever want to check the quality of a bag or pack, flip it inside out and look for frays, bad stitching and incomplete seams. Cheap bags are loaded with them–you won't find one thread out of place on a Red Oxx bag.
While the Lil Roy is a small bag, I've found that it holds a lot of stuff. This month, I've had no less than four radios to beta test and review. I found that the Lil Roy can hold all of my portables and accessories, making it easy to grab the whole lot and take them to the field for testing.
While in Canada this summer, I had to do all of my radio listening and testing in the field. I was able to pack my portable radio and my recording gear into the Lil Roy with room to spare.
I've also packed my CommRadio CR-1a, NASA PA-30 antenna and all assorted cables for a little weekend travel and radio fun. The Lil Roy easily accommodated everything. In the photo below, I simply placed the CR-1a inside (on top of the CC Skywave and CC Skywave SSB) to show how much room there is to spare:
So are there any negatives? Perhaps one: the Lil Roy was never designed to carry radio equipment, so there's no padding inside.
Indeed, I believe Red Oxx initially designed Lil Roy for someone who wanted a bag to hold their car chains. Of course, most customers use the Lil Roy as an electronics organizer–something to hold tablets, Kindles, cables, etc. Some even use it as a packing cube.
Since there's no padding in the bag, I'm selective about what I put inside and how I pack it. Most of my portables have soft cases that protect them anyway. When I put something like the CommRadio CR-1a inside, I enclose the radio in a soft padded sack. Even though the sack makes the CR-1a bulkier, the Lil Roy can still easily accommodate it.
In general, Red Oxx gear is considered pricey by most standards. After all, you're purchasing products wholly designed and made in the United States, so US wages are baked into that price. On top of that, Red Oxx backs all of their stuff with what they call a "No Bull" no question's asked Lifetime Warranty. Because of this warranty, Red Oxx gear holds its value amazingly well. The warranty still holds even if you purchase the bag used.
I also believe when you're purchasing from Red Oxx, you're supporting a good local company that does one thing and does it very well.
The Lil Roy retails for $35 US. I think it's a fantastic value for a simple, rugged bag that can be used in a variety of applications. The longer I've had it, the more uses I've found.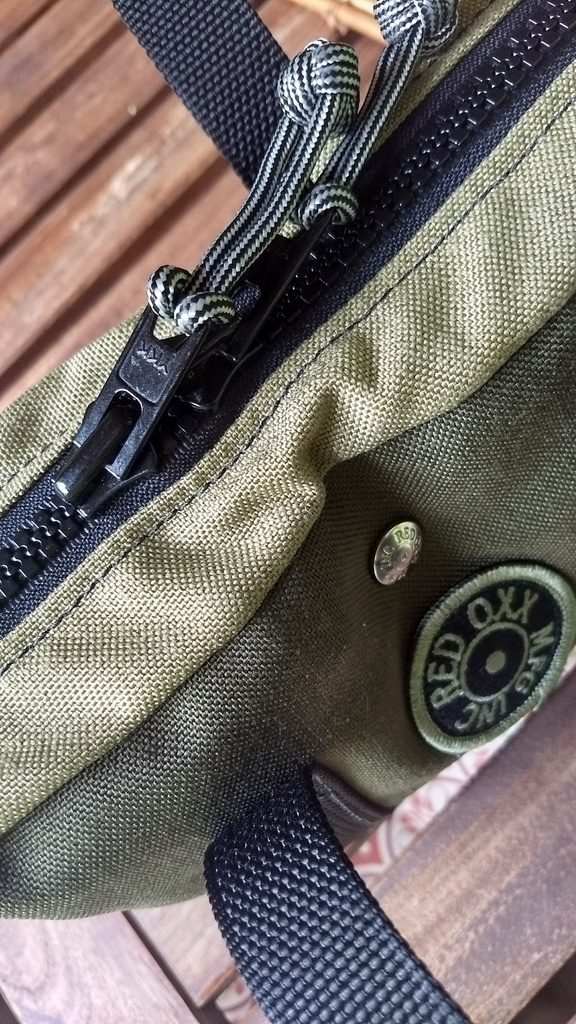 I'm considering purchasing the Red Oxx Mini Boss or possibly Skytrain in the next few months to replace my Timbuk2 Small Wingman.
Told you…I'm a pack geek! Don't say I didn't warn you! 🙂
Click here to check out the Lil Roy at Red Oxx Manufacturing.
Post readers: Red Oxx is one of three quality pack manufacturers I support–Tom Bihn and Spec Ops Brand are two others. Do you have any favorites?  Please comment!