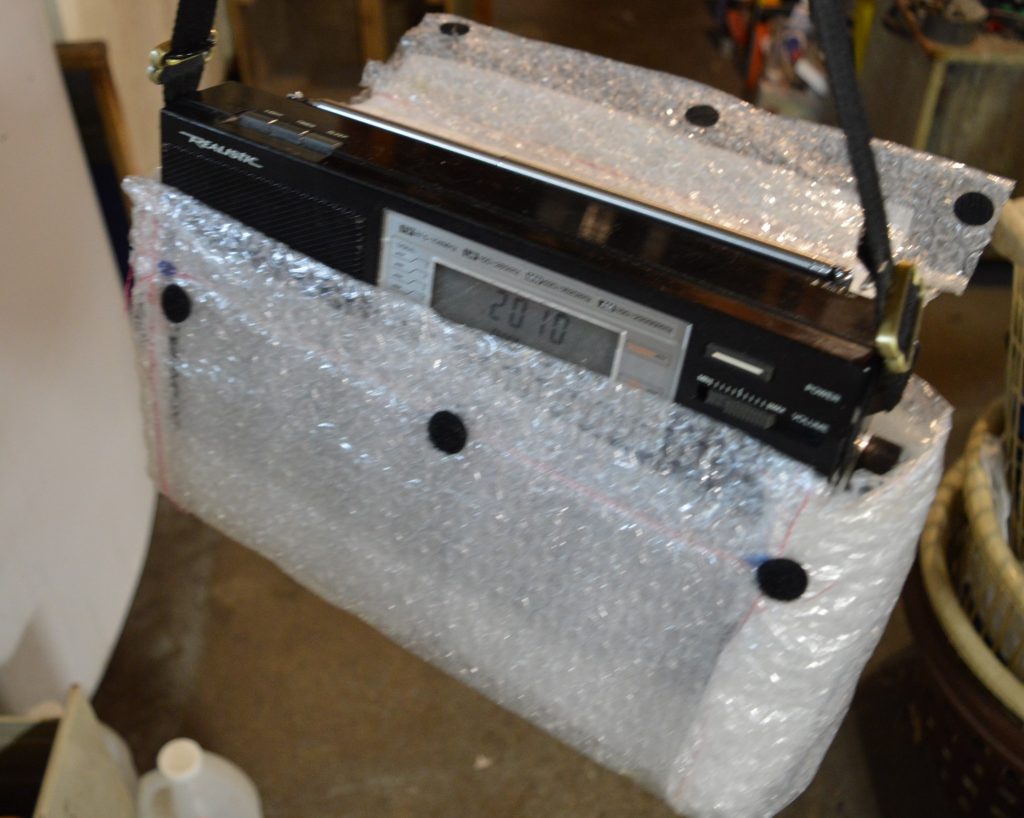 Many thanks to SWLing Post contributor, Edward Ganshirt, who writes:
I have seen some very good radio cases for carrying your radio with you with a price tag.
I needed one for my DX-440 but did not want to shell out a hundred bux for it, so I made a home brew version out of packing foam, bubble wrap, Velcro patches, hot melt glue and lots of imagination. this is what I came up with:
Thanks for sharing, Ed! I'm sure your upcycled case will serve the DX-440 quite well. Bubble and foam wrap are durable materials and it's always get to give them a second life!
Post readers: Have you made your own radio protective cases? Please comment!