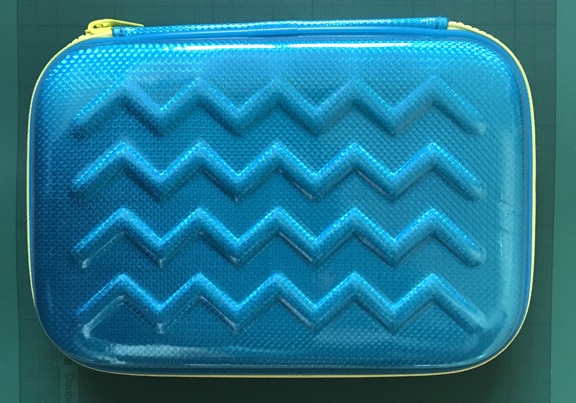 Many thanks to SWLing Post contributor, Mark Hirst, who writes:
It seems the world is full of containers that are serendipitously sized for radios and other treasured possessions.

Unfortunately, this tip is probably only helpful to UK based readers of the SWLing Post.

WH Smiths, high street stationer and purveyors of newspapers and magazines, infamous for their high prices and poor service, were doing a clearance sale in my neighbourhood.

I spotted a £3 semi-rigid pencil case that looked like it might fit my new PL-680, and when I got it home, found that it was a great fit.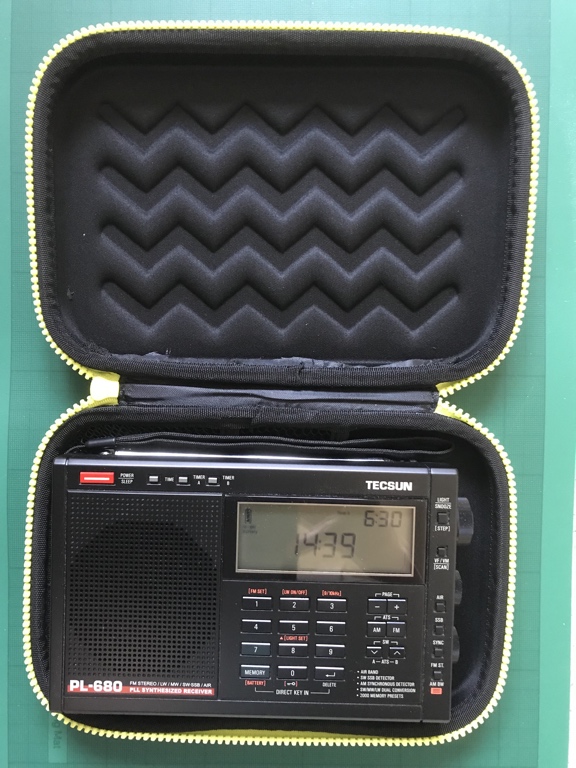 I cut out the internal flap that holds the pens with scissors, and the result speaks for itself.
Wow! That's a brilliant case for for the PL-680, Mark! That exterior color will also ensure you never lose it in the wild. Thanks for sharing this tip. What a fabulous bargain at £3!  Post readers in the UK, take note!