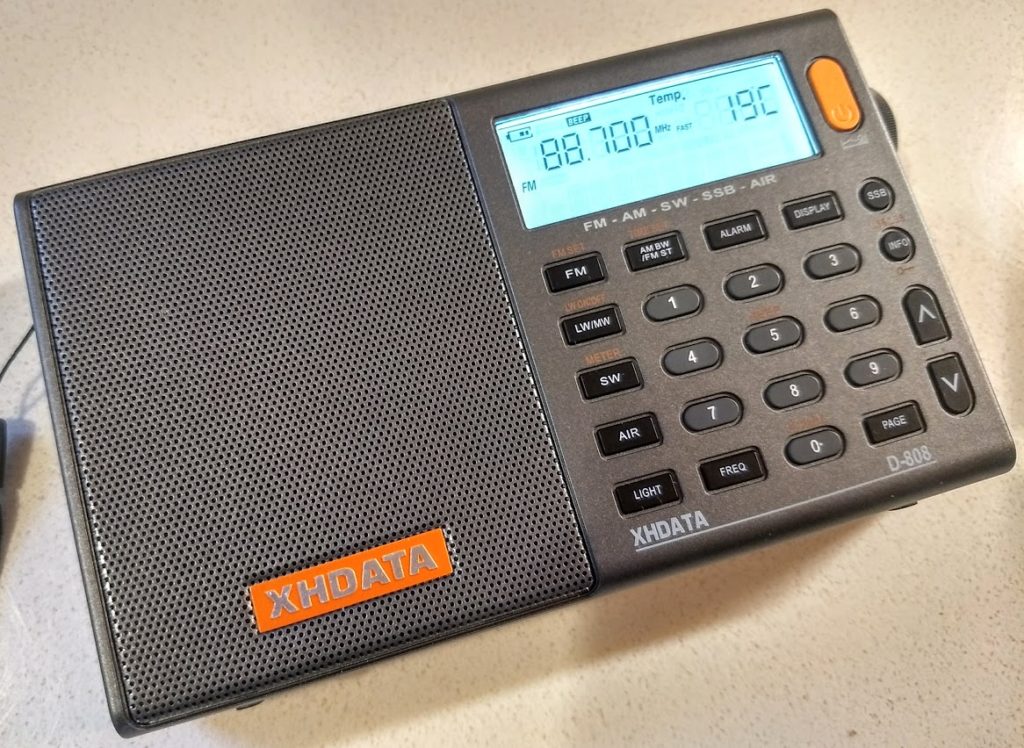 Many thanks to SWLing Post contributor, Mark Hirst, who writes:
Thomas,

I'm something of an obsessive when it comes to hardcore protective cases for radios, phones and other gadgets.

I was very pleased then to discover that my new XHDATA D-80, which arrived today from Amazon UK, fits inside my Otterbox 3000 dry box with room to fit small accessories.
Although they are discontinued now, I've picked up Otterbox dry boxes (such as the 2000 box) from eBay new or lightly used.

My early impressions of the radio are all positive, and I'm looking forward to exploring it further in the next few days.
As you well know, Mark, I'm a certified pack and case geek. Seeing how well it fits your D-808, I know the Digitech AR-1780 should fit too.
How enabling of you, Mark! I think I'll have to grab one of these. I have a couple of Otterboxes, but all larger (deeper) than this one. Purchasing a used case would be safe as Otterbox products are incredibly durable and nearly indestructible.  Thanks for the tip, Mark!