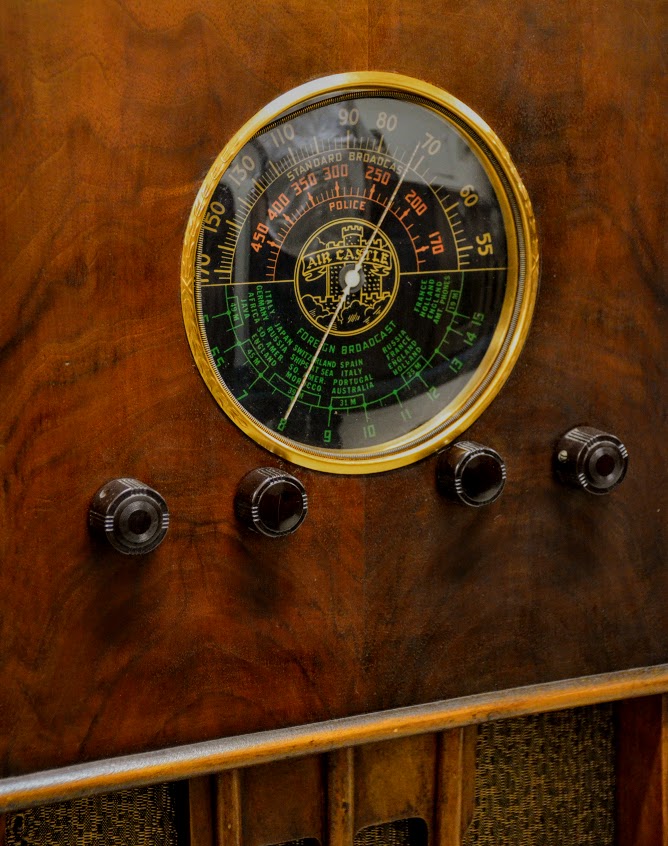 Radio Waves:  Stories Making Waves in the World of Radio
Because I keep my ear to the waves, as well as receive many tips from others who do the same, I find myself privy to radio-related stories that might interest SWLing Post readers.  To that end: Welcome to the SWLing Post's Radio Waves, a collection of links to interesting stories making waves in the world of radio. Enjoy!
Many thanks to SWLing Post contributors Paul, Richard Langley, Troy Riedel, and the Southgate ARC for the following tips:
---
Solar-powered portable radios that put audio quality second are nothing new. But a solar-powered portable radio that sounds as good as a non-solar high-fidelity radio: This is worth talking about.
The new CCRadio Solar from C.Crane fits this double-barreled description. With its generous top-mounted solar panel (3.75 by 1.5 inches) plus back-mounted generator crank for recharging its Lithium-Ion battery pack, this is a radio for blackouts and other emergency situations.
After an initial conditioning charge-up of the Lithium-Ion battery from a 5V DC adaptor, just leave it in a sunny window, and the radio is always ready to go.
In non-emergency situations, the CCRadio Solar can be powered with three AA batteries or a 5V DC charger plugged into its micro-USB port.[…]
(Also, click here to read our review of the pre-production CC Solar.)
The U.S. Congress is reportedly taking steps to officially recognize the important contributions made by amateur radio operators.
According to an article on the website of the ARRL, Congresswoman Debbie Lesko (AZ) has introduced a bipartisan resolution to designate April 18, 2022 as National Amateur Radio Operators Day. April 18th is the anniversary of the founding of the International Amateur Radio Union (IARU) which was established in 1925.[…]
YOUR GRANDPARENTS' ancient transistor radio might still turn on and tune in to stations broadcasting conventional AM or FM signals. But in this Internet age, a blizzard of content is available from sources accessible only via the Web. What's more, instead of speakers that flood a room with sound, we've grown accustomed to personal listening using earbuds and headphones. Now engineers like Guillaume Alday, founder of Les Doyens in Bordeaux, France, have come to the radio's rescue. Alday keeps old-school radios from slipping into obsolescence by retrofitting their innards with components that transform them into Wi-Fi- and Bluetooth- enabled devices.[…]
The BBC reports the first message sent back to Britain by a 'trailblazing' special agent in World War Two has been commemorated, 80 years on, by radio amateurs using GB1SOE
Georges Begue, of the Special Operations Executive, was parachuted into occupied France in 1941 to set up wireless communications with the UK.
Amateur radio enthusiasts have marked his achievement by sending and receiving messages at Bletchley Park.
On Thursday and Friday May 6-7, Milton Keynes Amateur Radio Society is using replica equipment to transmit Morse code messages from the National Museum of Computing at Bletchley to fellow radio enthusiasts in central France, stationed less than a mile from where Begue landed.
Read the full BBC story at
https://www.bbc.co.uk/news/uk-england-beds-bucks-herts-57008943
Milton Keynes Amateur Radio Society GB1SOE
https://www.mkars.org.uk/index.php/2021/05/06/mkars-members-run-gb1soe-6th-and-7th-may-on-7-035mhz/
The National Museum of Computing at Bletchley Park
https://www.tnmoc.org/events/https/wwweventbritecouk/e/152664127515
Turkey celebrated Radio Day on the 94th anniversary of the start of radio broadcasting in the country.
"Radio broadcasting in Turkey started 94 years ago today with the first announcement," Turkey's Presidential Communication Director Fahrettin Altun wrote on Twitter.
"Our radios, which have been working devotedly to bring our beloved nation together with the truth for years, have become one of the most important parts of our lives," he added.
Altun also congratulated all radio workers on Radio Day too.
Türkiye Radyolar? (Radios of Turkey) has started first radio test broadcasts in 1926, with a studio built in Istanbul. The first radio broadcast in the country, however, began on May 6, 1927.[…]
---
Do you enjoy the SWLing Post?
Please consider supporting us via Patreon or our Coffee Fund!
Your support makes articles like this one possible. Thank you!