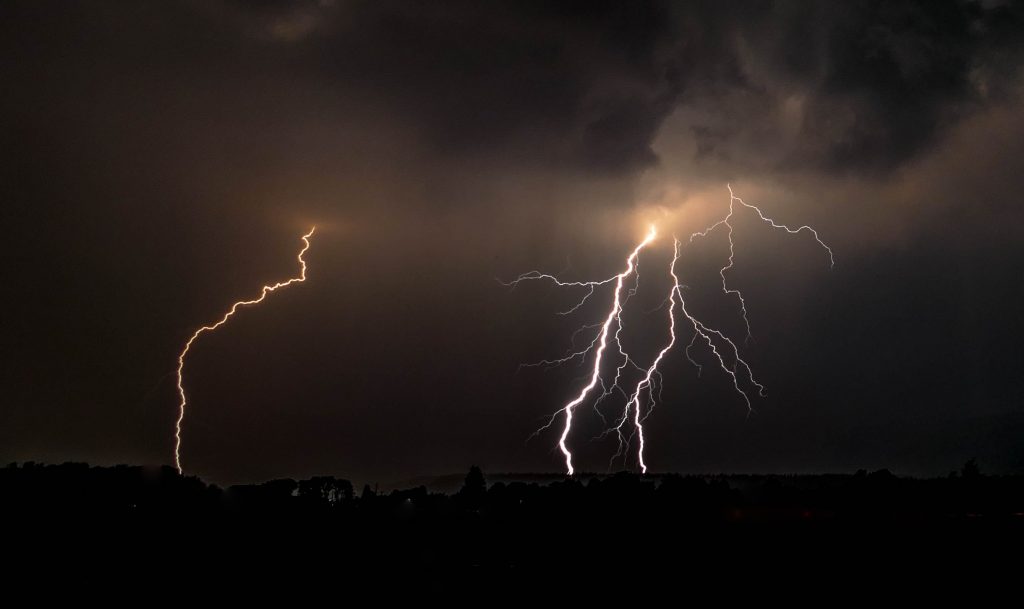 Many thanks to SWLing Post contributor, Aaron Kuhn, who writes:
"Weather radio? I'll just use my cellphone for alerts."

If you've ever uttered or thought the above words – take heed.

Late last week I awoke at around 12:30 AM to the sound of some incredibly strong winds outdoors. Glancing down at my completely muted phone, I opened up my text messages to reveal a Tornado Warning. In a panic, I threw on some clothes, gathered a dog harness and leash and made my way the pantry closest for shelter.

Then I checked my phone again – and realized that tornado warning was from 30 minutes ago and already expired. Crap. That was too close for comfort. I promptly went on to Amazon and ordered the Midland WR120.

I unboxed and set the radio up yesterday and I'm quite happy with it.

The first thing I suggest doing after initial setup is turning off the button beeps which are incredibly annoying. Past that, I've found the radio perfect for my needs of setting it on a window sill and (hopefully) forgetting about it until it alerts me to any nearby danger.

Since SAME Alerts work on a county basis, I was very happy to discover this radio allows you to disable certain kinds of alerts that may not be relevant to you.

One thing that I think Midland should include in the box printed (instead of ads for weather apps they don't publish anymore!) is the "Editable Events list:
http://midlandusa.com/wp-content/uploads/2011/11/Editable-Events.pdf

By default, the radio doesn't allow you to turn off 30 some events, including Tornado Warnings among them – this is a good thing in my opinion! However, it is a bit concerning when you first go to setup the radio and realized Tornado Warning is missing in the alert list. The reason for this is because this is one of the 30 some alerts you can't disable.

Overall I'm happy with the radio, and hoping it'll never fire off in the middle of the night on me any time soon – but I know it'll be a lot more reliable than my cellphone prone to being muted.

I view weather radios like smoke alarms now, it's stupid for you to not have one. I wasn't expecting Tornadoes in November in Southeastern Pennsylvania, but apparently nature is one to surprise us continuously.
Thank you so much for sharing your story and your WR120 review, Aaron.
I love this quote: "I view weather radios like smoke alarms now, it's stupid for you to not have one." I agree completely!
A few weeks ago, there was an alert sent to every phone in the US all at the same time. I received my alert nearly 30 minutes late. Mobile phones and their networks are pretty amazing technology, but they're not flawless.
We are so lucky to have a robust weather radio broadcasting infrastructure here in the US and Canada. An inexpensive radio like the WR120 will deliver weather alerts reliably and give you a preparedness edge.
And thank you for mentioning the number of events you can edit out of the alert system. No sense in receiving alerts you don't need.
In addition, some weather alert radios default to receive alerts from counties and regions surrounding your own. I would suggest turning those off–limiting the alert area to your own county–else you could get a lot of alerts that don't pertain to your location. Using the smoke detector analogy, receiving alerts from surrounding counties is much like putting a smoke detector directly over your stove! You're just asking for false alarms. 🙂
Thanks again, Aaron, for the important PSA!
Keep in mind as the holiday season approaches: weather radios make for life-saving, affordable gifts.
Click here check out the Midland WR120 ($26.56 shipped) on Amazon.com (affiliate link).
Post readers: Do you have any other weather alert radio suggestions?  Please comment with your suggestions and experience.