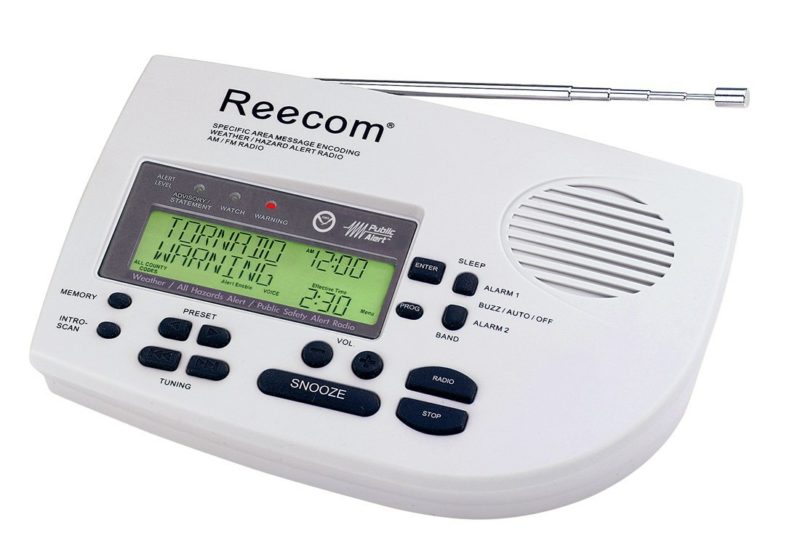 Many thanks to SWLing Post contributor, Grant, who comments on our recent post about weather radios:
I've been pretty happy with the Reecom R-1650.

I've had it over 10 years and it's been a solid performer. It has a long battery backup on 4 AA's. It also does AM/FM, has alarm out, antenna in, audio out etc.

It's fairly smart and doesn't alert me when the Wednesday tests are happening but does light up during the test so it's easy to see that it's working and receiving alerts as it should. Getting through the programming menu is a little weird (as it is with most weather radios) but I can usually figure it out with having to hunt down the manual even though I haven't been in the menu in years.

With the advent of the cell phone, where no one thinks they need a radio anymore for anything, the best deal in weather radios is often found at Goodwill or your local thrift shop. You can often find models with S.A.M.E for $2-3.
Thank you for the recommendation, Grant! I was not familiar with Reecom weather products. I'm especially impressed with the 185 hour backup time from a set of four AA cells! Impressive. I doubt other models can claim that amount of backup power time–a full week.
Even eHam has positive reviews of Reecom dating back to 2006.
It appears Reecom only distributes their products through Amazon.com, but I discovered a load of Reecom radios on eBay, many at prices well below $30 shipped. 
Grant, you also make a great point about checking out thrift stores. Many people don't know what a weather radio is, so thrift stores sell them for $2.00 or $3.00 in their electronics pile. Just make sure you find the matching power supply.