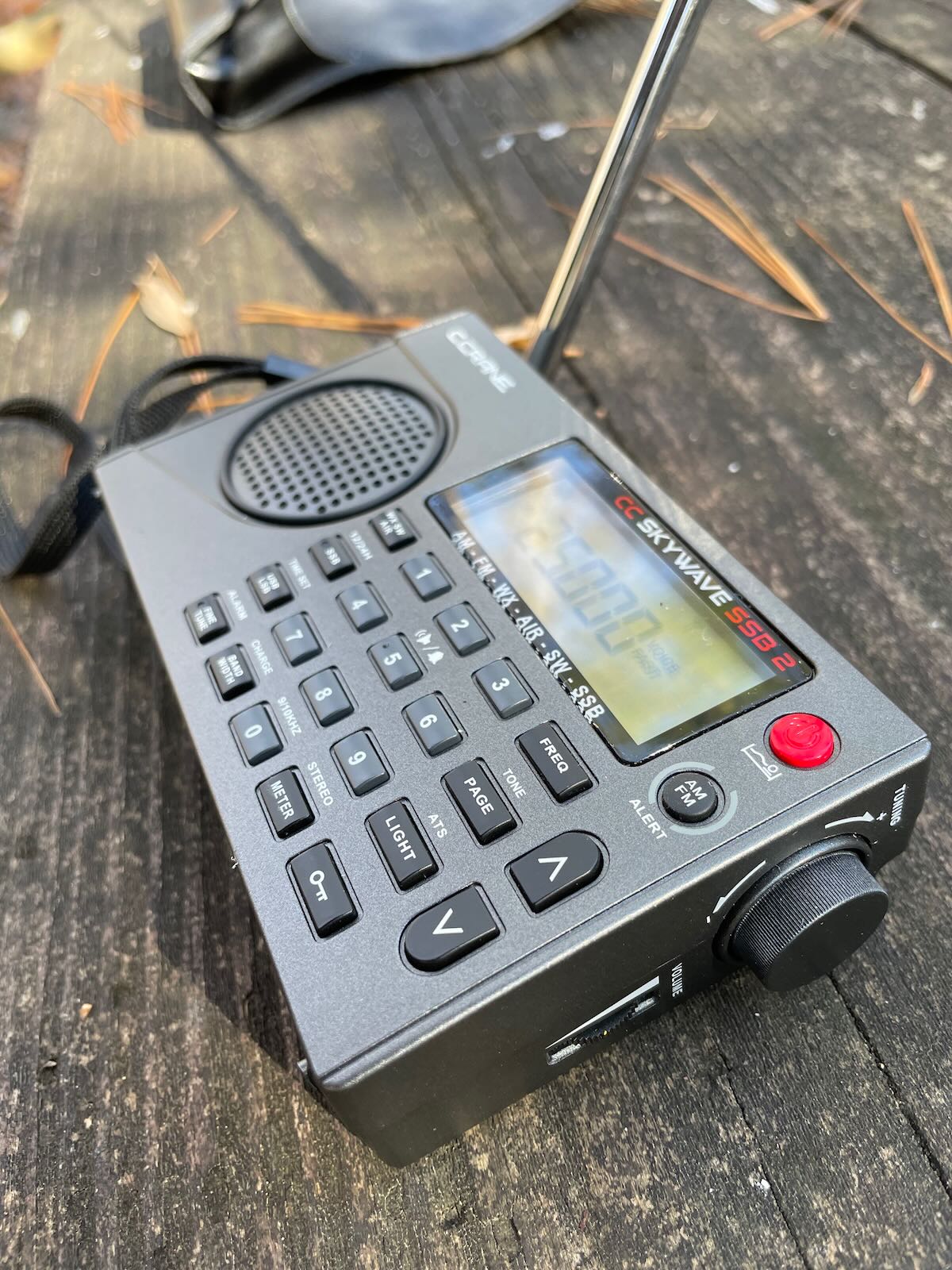 Last month, C.Crane sent me (and the infamous Jock Elliott–read his review here) a pre-production CC Skywave SSB 2 portable shortwave radio.
In full disclosure and to be clear: these pre-production units were sent to us free of charge by C.Crane who is a long-time sponsor of the SWLing Post.
Back in October, I was very pleased to see that C.Crane had updated the CC Skywave SSB to version 2 in their latest product catalog.
If you've read the SWLing Post for long, you'll know that the CC Skywave SSB is my choice travel and EDC radio. I prefer it over any other portable I own (and I do have quite a lot) because it's so insanely useful, efficient, lightweight, compact, and durable.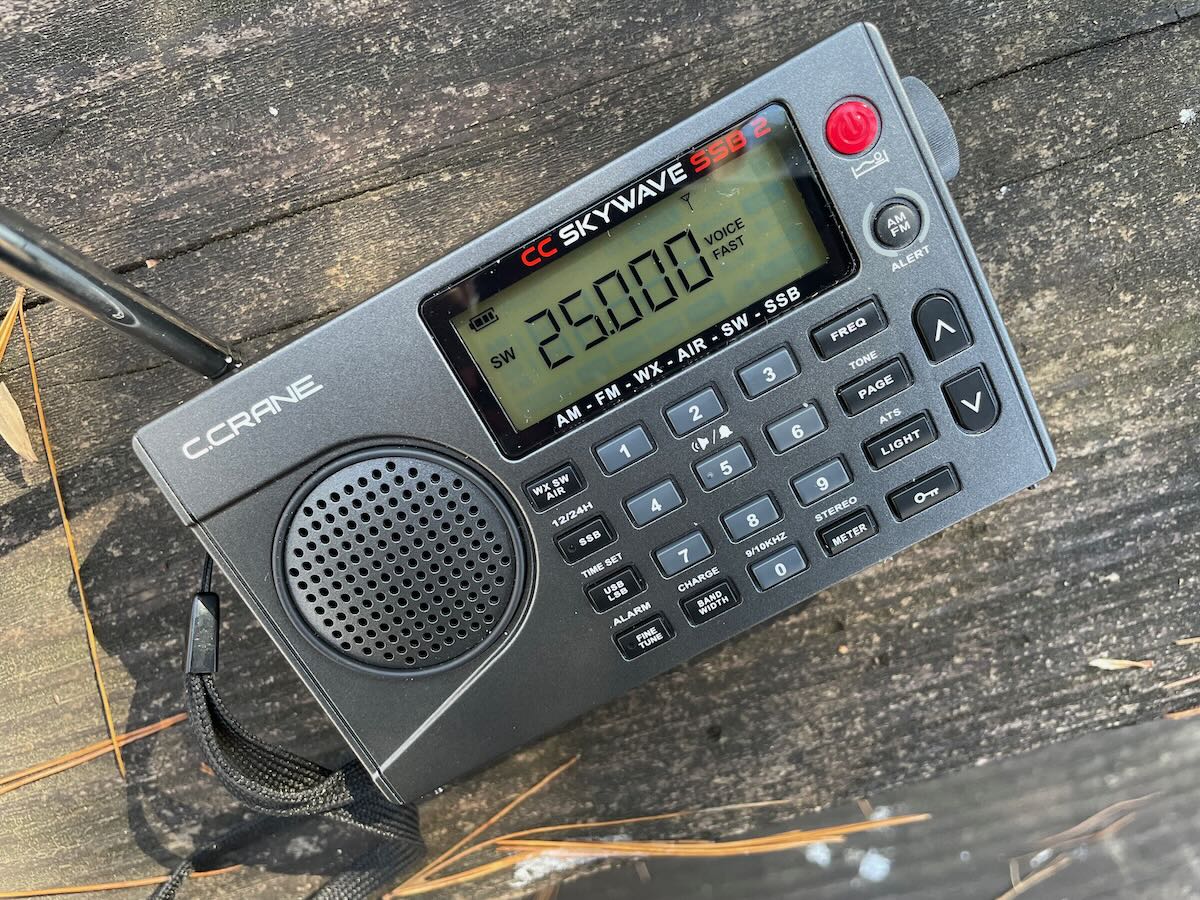 I've taken the CC Skywave SSB and the original CC Skywave on more travels that I could possibly remember.
What's so great about the Skywave series?
I'm a one-bag traveler.
When I fly, I take only one carry on bag that's so compact it can fit under the seat in front of me in any type of commercial aircraft.
I firmly believe there is no freedom like one-bag travel. While others are stressing over where to stow luggage, how to carry it all, or why their checked-in luggage didn't arrive at the destination, I'm cruising through the airport and to my destination unhindered.
The key to successful one-bag travel is only carrying what you need, and focusing on items that are multi-function.
Me? I need a good multi-band radio.
The CC Skywave SSB is the most comprehensive compact portable I own. It's truly a "Swiss Army Knife" of a receiver. Here are the bands/features I appreciate:
AM/Mediumwave (9/10 kHz steps selectable)
FM broadcast (with expanded FM range when in 9 kHz step mode)
Shortwave
AIR band (to listen to Air Traffic Control and Air comms)
Weather Radio with alert (this functions brilliantly in the US and Canada)
A proper clock and alarm (that can display in 24 hour time!)
It uses two common AA batteries that can even be internally-recharged if NiMH
It even has a squelch feature for scanning, say, the AIR band
All of this and it's also one of the best-performing compact radios on the market. It's a capable radio for portable DXing right out of the box (or you can hot-rod it like Gary DeBock does!).
Side note: the CC Skywave's weather radio reception is better that any other radio I've tested including dedicated weather radios.
What's in version 2?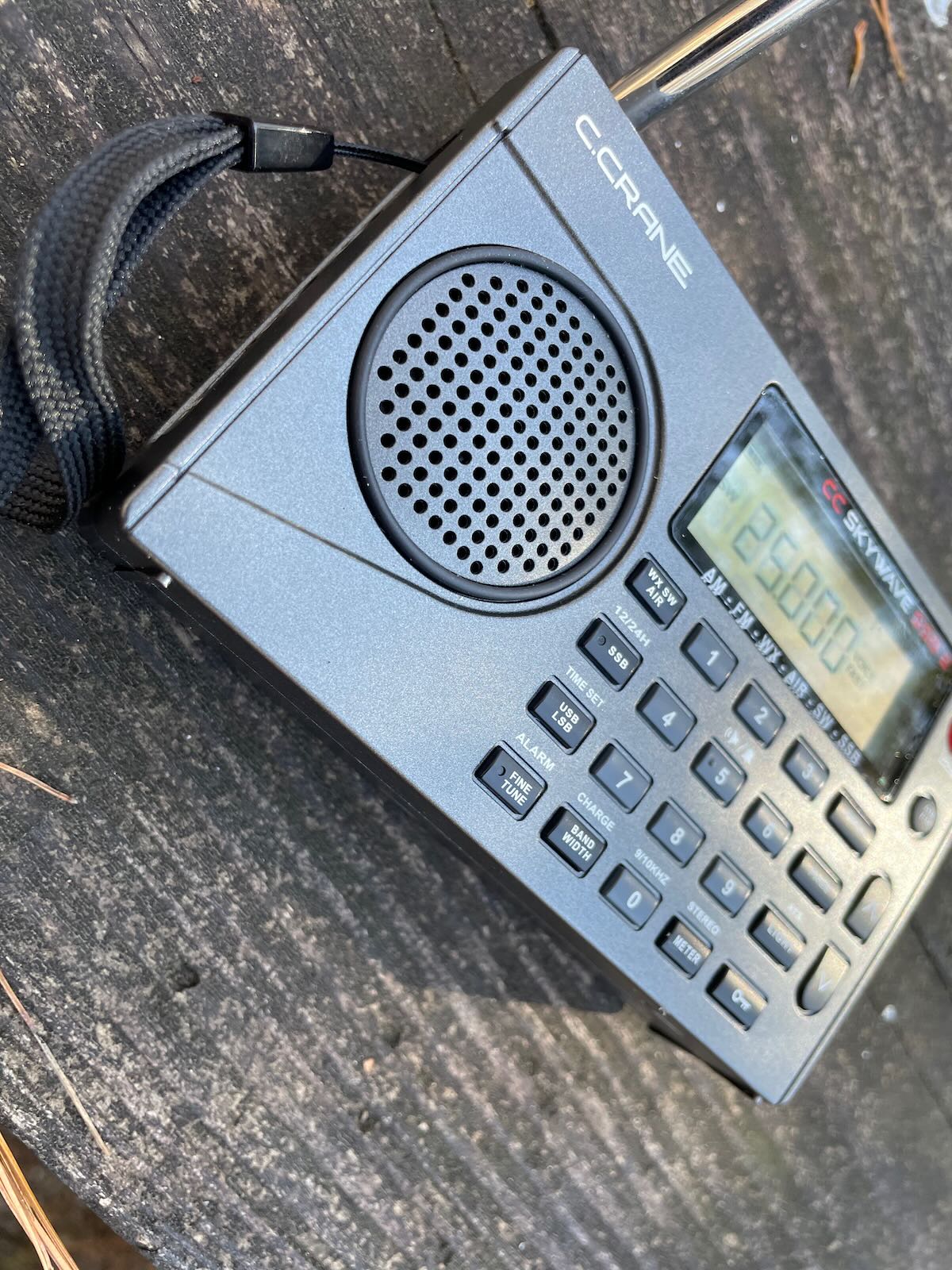 C.Crane is all about small improvements to their product line based on customer feedback. Instead of coming out with a new radio design every two years, C.Crane focuses on incremental upgrades to their existing models.
The CC Skywave SSB 2 has a few upgrades:
the shortwave external antenna jack can significantly improve SW reception when used with an external antenna (the SSB 2 now even ships with an adapter for long wires)
the new micro-USB port (the old one was mini-USB) includes improved in-circuit battery charging for AA NiMH cells
a higher quality speaker along with slightly more audio amplification
longer feet on the bottom of the radio for better stability
Video overview
I was recently at a state park and brought the CC Skywave SSB 2 along for the ride. Since I had my action camera packed to film a Parks On The Air (POTA) activation for my other blog, QRPer.com, I decided to make a short overview video of the Skywave SSB 2 as well. (If you're an SWLing Post Patreon supporter, you would have seen this same video a couple weeks ago via Patreon.)
Performance
I've compared the pre-production Skywave SSB 2 with my Skywave SSB and they seem identical in performance on the whip antenna and internal ferrite. If you'd like a deeper performance dive, check out my review of the original CC Skywave SSB.
In short: the CC Skywave SSB 2 is an excellent portable shortwave radio.
Note from C.Crane
Jessica with C.Crane sent Jock and me the following note:
Please note: When using headphones or earbuds there is an easily discernable, but not loud "pop" when switching bands and on memory presets on airband. There is no pop when using the speakers. It will take time to find the hardware and software remedy. It will not be corrected on this first shipment but we are working it and expect it to be reduced on future shipments. The new Skywave SSB-2 was up for a price rise October 2022 but we're keeping it at $169.99 for now.
If this earphone pop–which is not terribly loud in my opinion–is a deal-breaker for you, then you might wait for a later production run before purchasing. Otherwise, my advice would be to grab one of these at the $169 price while you can.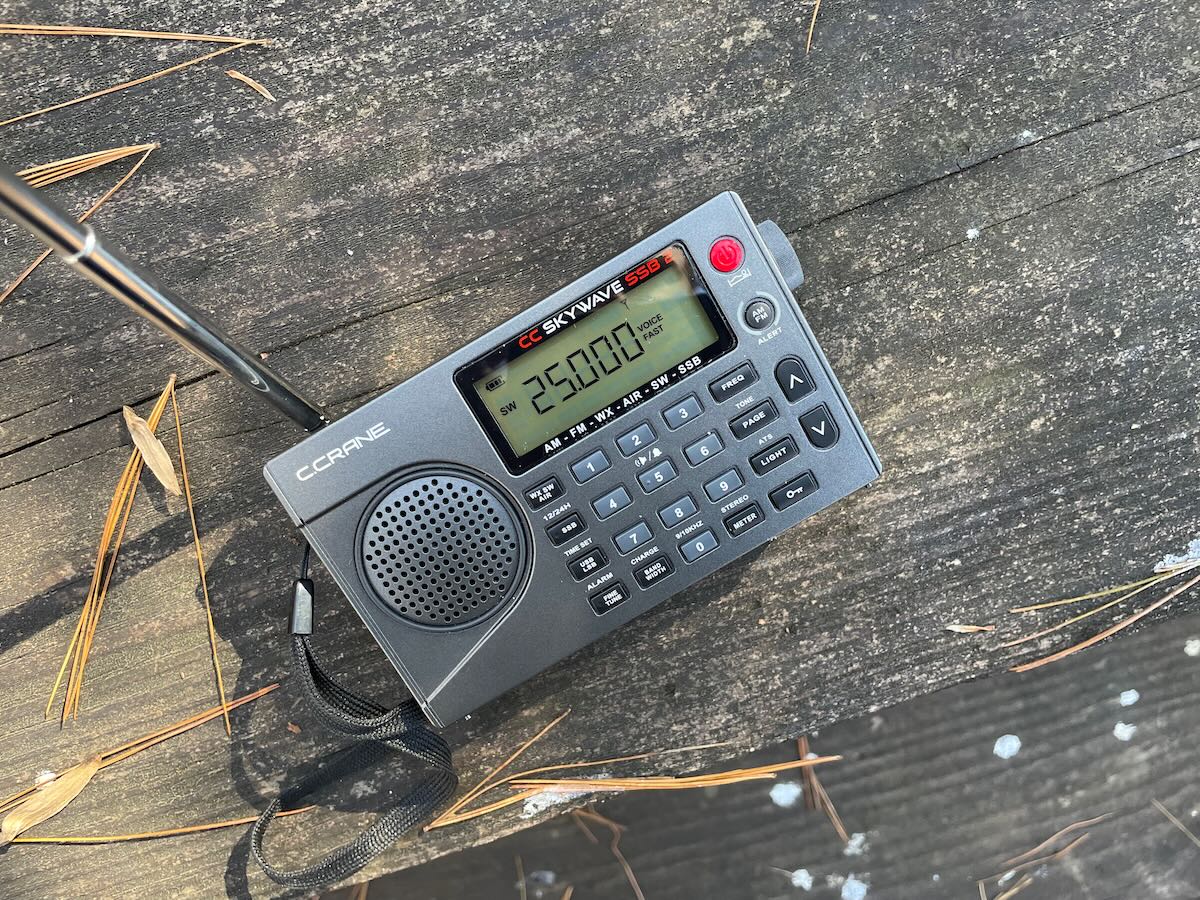 One extra disclaimer: at time of posting, the CC Skywave SSB 2 first production run is expected to start shipping in as little as three days (December 16, 2022). I normally do not release any sort of review or opinion based on a pre-production radio because I like evaluating the same production models as our readers purchase. In this case, I'm personally okay with sharing my thoughts on a pre-production model since it's truly the same radio with incremental (non-receive architecture) improvements.
Should you upgrade to the SSB 2?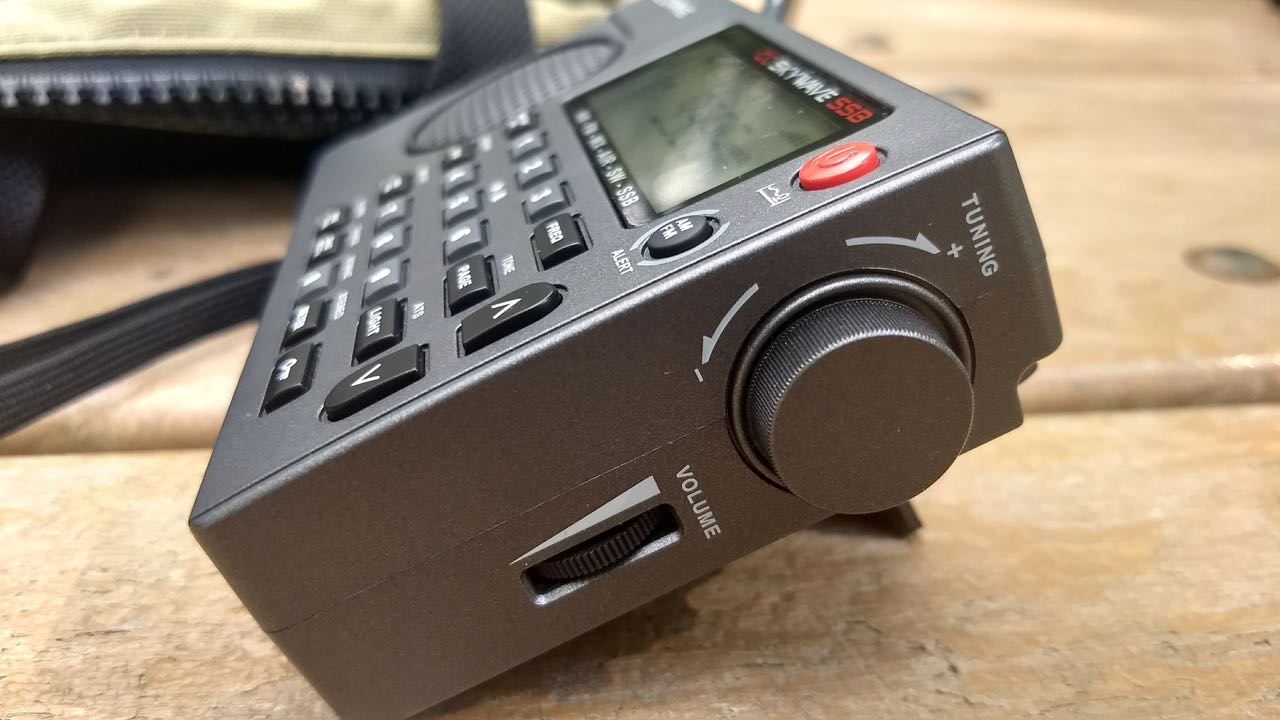 If you already own the CC Skywave SSB is it worth the upgrade? Unless you feel like you would truly benefit from the upgrades, I don't think so. Performance-wise, it seems the same to me as its predecessor.
One exception would be for those who want improved performance via the external SW antenna jack. That could very well be worth the upgrade for some.
If you've always considered grabbing a CC Skywave SSB, I would recommend this new version. It's true that it's one of the pricier ultra-compact portables on the market at $169 US, but it's also the most feature rich, and useful in my opinion.
I think it's actually a good value. The original CC Skywave and Skywave SSB have served me so incredibly well, I never reach for my other ultra-compact radios when I hit the road or the skies these days. Indeed, this is why I came so dangerously close to selling my Sony ICF-SW100 earlier this year.
Plus, C.Crane is a solid company, with good customer service, and one of the few manufacturers left who truly support the over-the-air (OTA) radio listener.
Click here to check out the C.Crane CC Skywave SSB 2 on C.Crane's website.