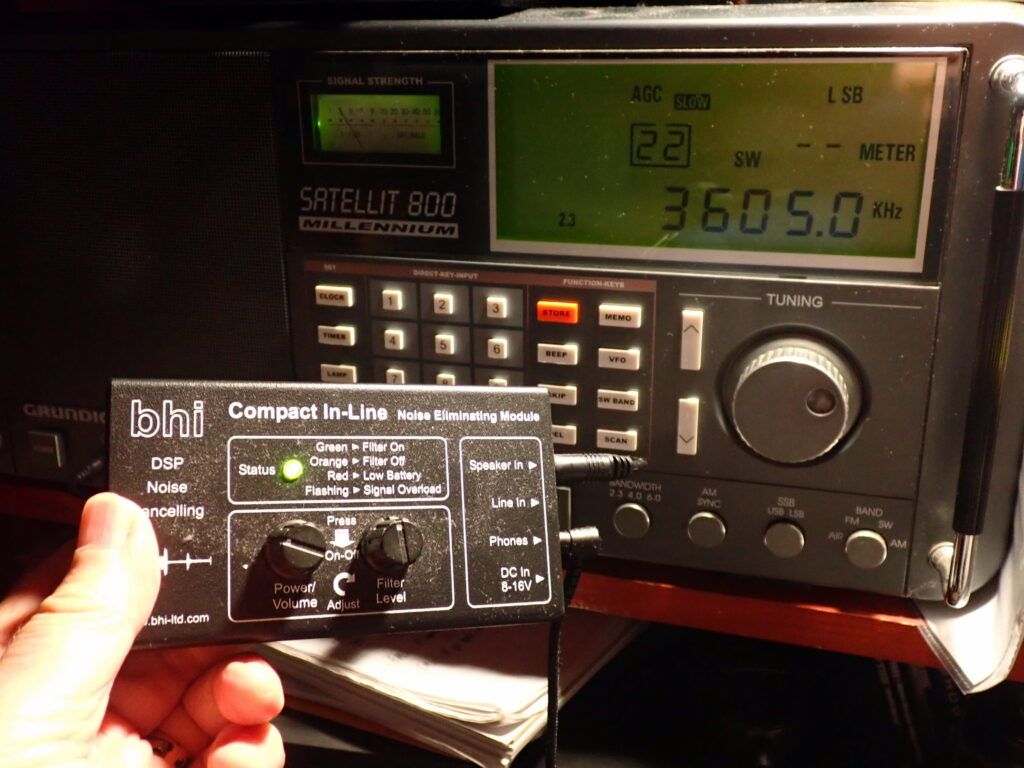 By Jock Elliott, KB2GOM
Listening to the HF ham bands can be a lot of fun. All you need is a shortwave receiver capable of receiving single sideband (SSB) transmissions and a chart of the amateur bands. You can find downloadable PDF charts of the United States Amateur Radio Band Plan here or a detailed explanation of the band plan here.
Tuning around to hear what people are talking about can be enlightening.  You might hear hams chatting about ham radio equipment, house repair projects, religious discussions, news and views or the state of the country, disaster response communications, or almost anything.
Recently I was tuning through the 80 meter ham band when, at 3605 LSB, I encountered a group having a conversation. I couldn't tell if this group had a formal "Net" name, but I did get the impression that they met regularly in the early morning on that frequency, so I made a note to revisit the frequency.
Yesterday, I did so. With the horizontal room loop hooked to my Grundig Satellit 800, all I could hear was noise. The same with the whip antenna on the Satellit 800.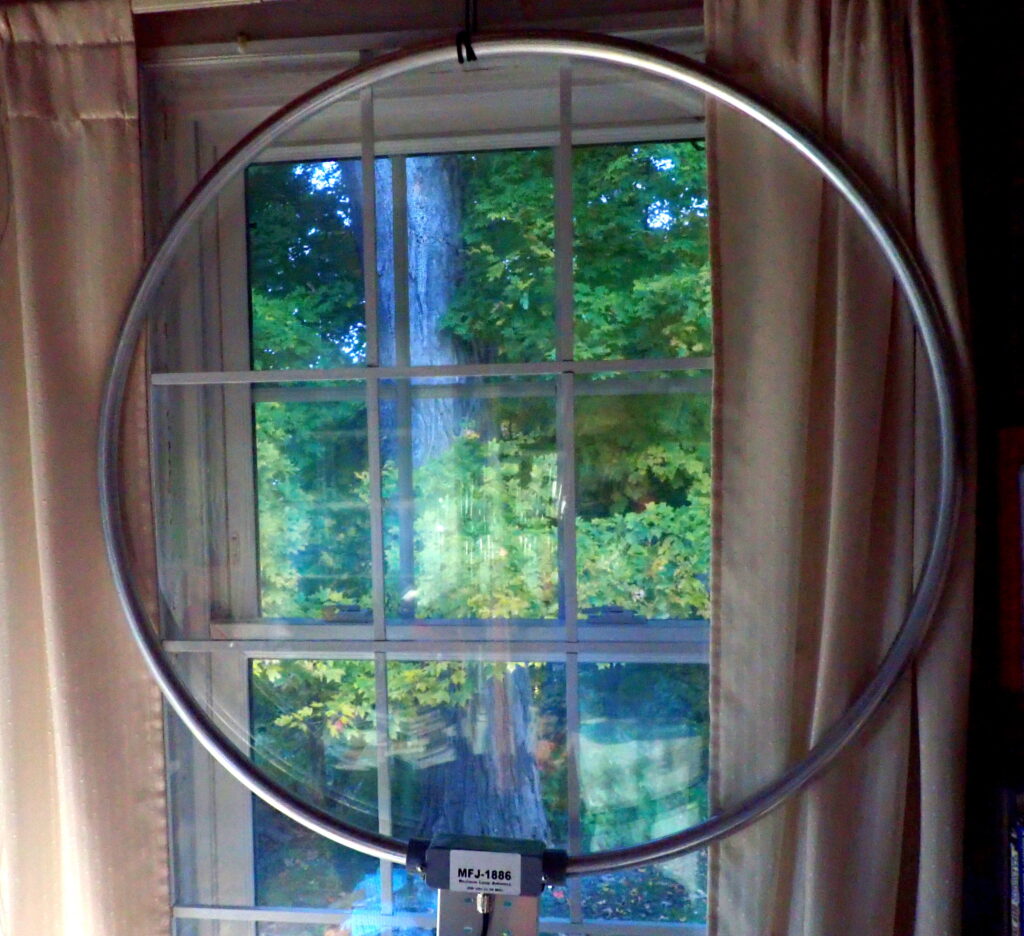 But when I engaged the MFJ 1886 loop antenna I could clearly hear the group talking above the noise . . . but the noise was still pretty bad. So I tried bringing the MFJ 1045C active preselector online, to no avail. The 1045C did not make the conversation easier to hear.
The noise was like a hum, not a nice gentle hum like a bumble bee flying by; no this was a nasty, raspy hum, like a circular saw trying to get purchase on a particularly tough piece of wood. Listening to the chat group on 80 meters with that noise under it would be tiring on the ears.
Soooo, what to do? Then I plugged in the BHI Compact In-line Noise Eliminating Module into the headphone socket of the Satellit 800 and then plug headphones into the BHI device.
Turning on the BHI module, I adjusted the level of noise reduction, and – tah dah! – the noise just melted away. I could hear the conversation clearly, and all that was left of the noise was the trickling water sound that is an artifact of the noise reduction algorithm.
Sometimes, the right gear just works.