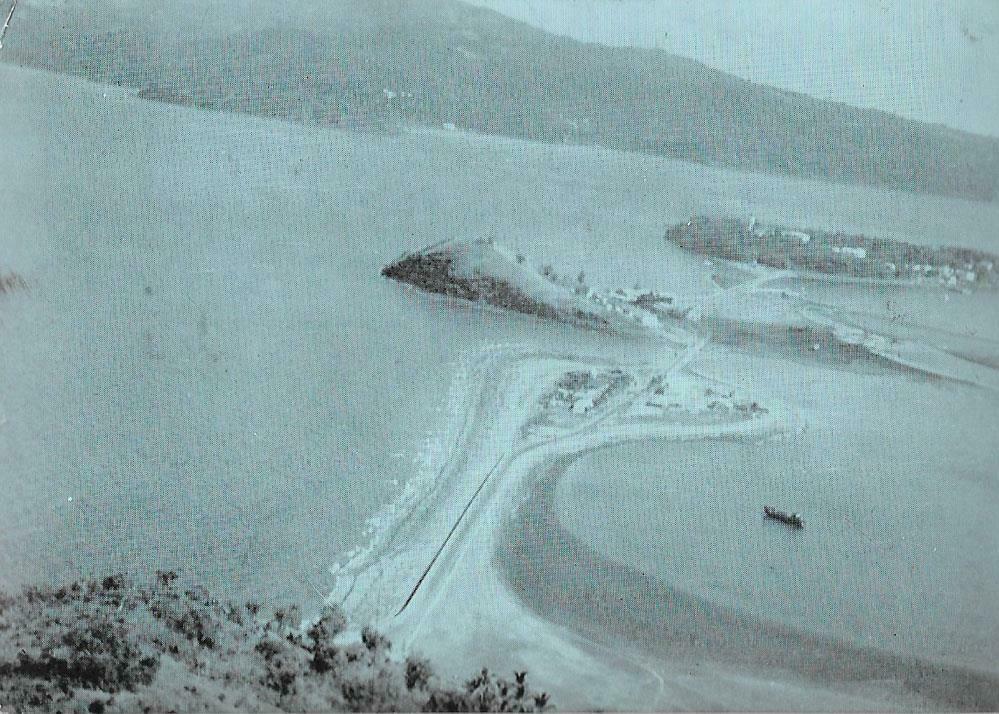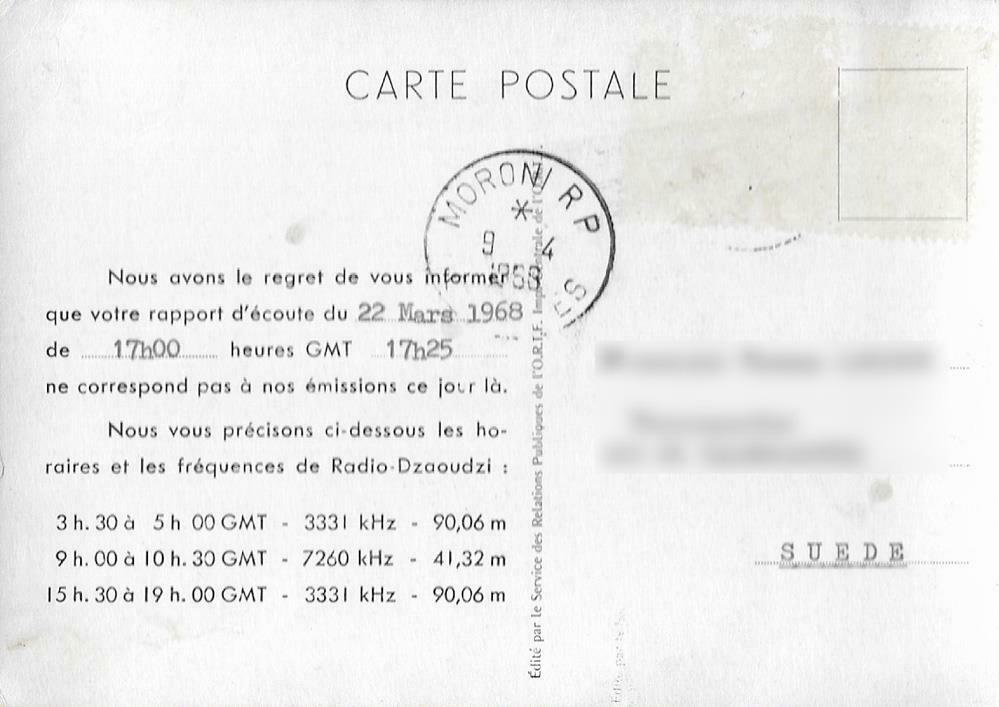 Many thanks to SWLing Post contributor, Dan Robinson, who writes:
In recent years, a number of records have been set for QSL cards from former shortwave stations around the world. The latest example shows that there is still strong collector demand for one of the rarest stations on the air from Africa, Comoros Islands.
In this eBay auction, a classic photo QSL from the station at Moroni went for $158. That's in the high end for QSL auctions — there have been higher, for example for QSLs from the former AFAN station at McMurdo, Antarctica, and for some other African and Asian cards.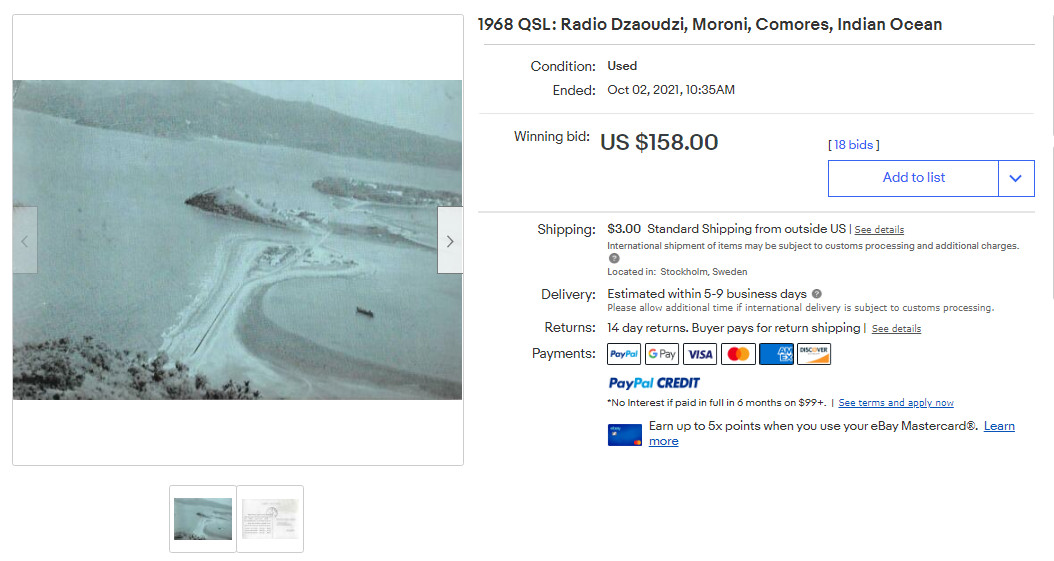 This card shows the 90 meter band shortwave frequency for the station, 3,331 kHz which as veteran DX'ers who are still around recall could be heard with great difficulty from 0300 UTC when the station signed on for morning programming. The other frequency of 7,260 kHz was also heard, though the 90 meter frequency was the easiest for U.S. DX'ers.
– Dan Robinson
Wow! Thank you so much for sharing your insight, Dan. What a fascinating find!