Many thanks to SWLing Post contributor, Dan Robinson, for the following guest post:
---

HRO-500 Unboxing and Initial Tests
by Dan Robinson
It is amazing that in these days of waning shortwave broadcast activity, there are still those occasional time capsules — radios that appear on the used market via Ebay or private sales that are new in the box or close to it. Think of it — after 50 or 60 years, these fine examples of radio history can still be found, complete with their original boxes, shipping crates, manuals and accessories.
We have seen a number of these in recent years. Several years ago, a Panasonic RF-9000, one of the Holy Grails of radio collecting, appeared on Ebay, in new opened box condition. As rare as that was, it's even rarer to find tube or solid state communications receivers from the 1950's and 1960's. Such is the case with National HRO-500s, which were considered high level receivers when they came on to the market in the mid-1960's.
In 2016, a seller in California advertised a great rarity — a HRO-500 that he said he purchased in 1967, complete with its original shipping crate.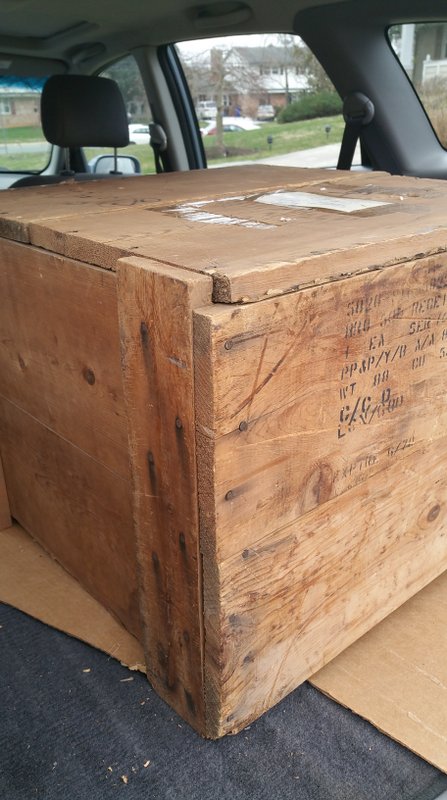 It was said to be in new/unopened condition, which of course raises concerns about the unit itself since it has never been used since leaving the factory. While that radio apparently sold (the asking price was $2500), I was astounded to recently see another HRO-500. It was not in New/Unopened condition, but the closest one comes to it. Among a collection purchased by the seller, the radio was in its original crate, inside of which was the original box with the original National Radio Co fabric cover, with original strips of fiberglass insulation. The manual is still in its plastic wrap.
I decided to do a video for SWLing Post readers, and provide some still shots, as this time capsule of radio history was opened (this was likely only the 2nd or 3rd time it was opened since leaving the factory, the last time by the seller for photography for the Ebay ad.
The good news — many HRO-500s on the used market exhibit failure of the PLL lock circuit. While the PLL lock light on this particular radio does not light up, its PLL does operate on every band. This radio arrived with one metal cap for the MODE knob missing, so I'll be searching for a spare. And the dial calibration clutch knob appears to be frozen, another minor issue that does not impact operation of the radio.
All in all, this was a fantastic find and I hope SWLing Post readers enjoy the video and stills:
Video
Click here to view the video on YouTube.
Photos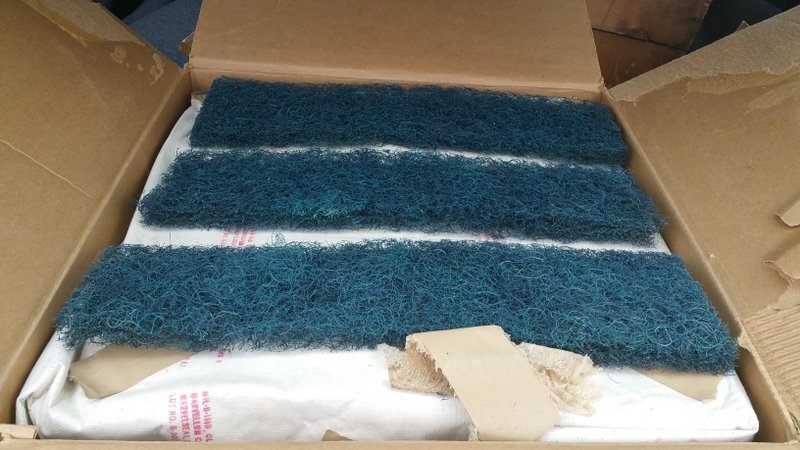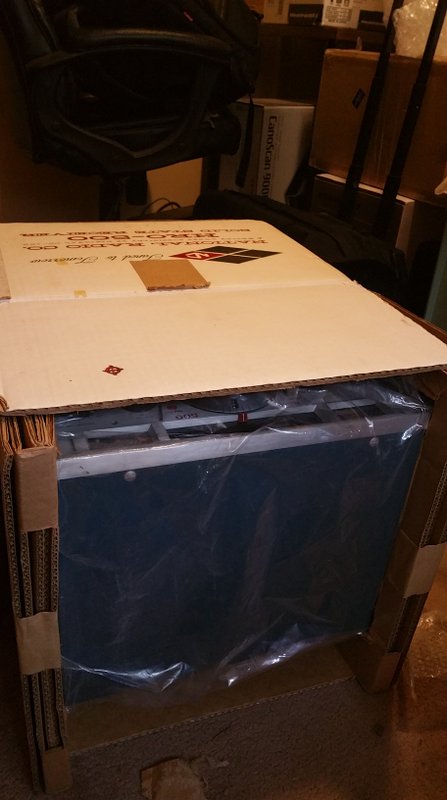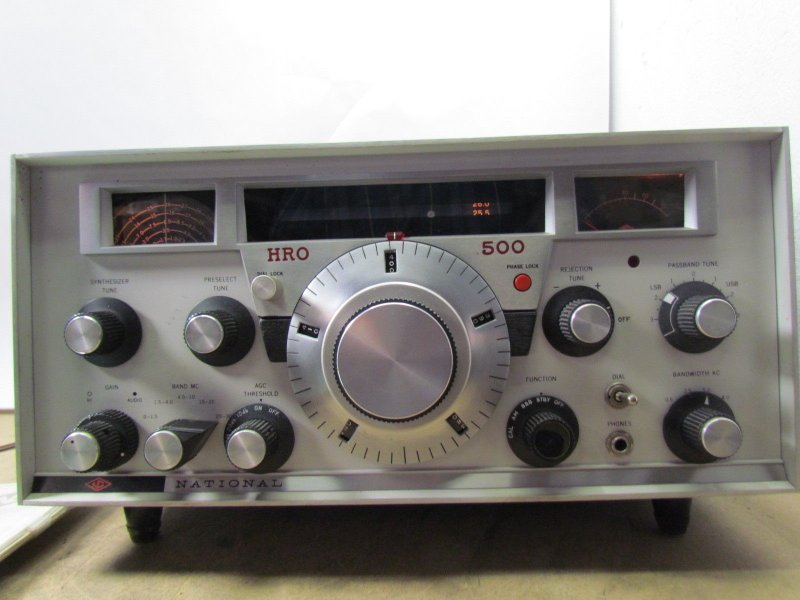 ---
Thanks for sharing your notes, photos and video, Dan!
The National HRO-500 is a gorgeous radio and it looks like you've got a prime specimen. I'm so impressed it came with the original wooden crate, exterior box and radio box! Amazing.
We're looking forward to your assessment of the HRO-500 once you've have it on the air a while.
SWLing Post readers: In March, I had the good fortune of visiting Dan Robinson's home and taking a tour of his impressive radio collection. I took a number of photos with Dan's permission. I've been incredibly busy as of late, but as soon as catch my breath after travels, I'll post the photo tour. I'll also post photos from our tour of the NSA museum in Fort Meade, MD. Stay tuned!