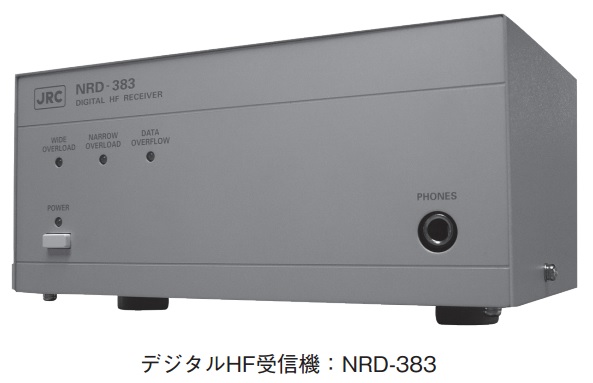 Many thanks to Dave Zantow (N9EWO) who relays this info regarding the new NRD-383 via Takahito Akabayashi:
[The JRC] NRD-383 is sold by "Defense Systems Sale Division" of JRC, so this SDR receiver is especially for military use.

The price is more than $50,000 [each].

Recent JRC products [have] nothing to do with amateurs.

Takahito Akabayashi
Tokyo, Japan
OK, I think I can safely remove the NRD-383 from my wish list. At $50,000 each, this is indeed a receiver intended for government and commercial use.