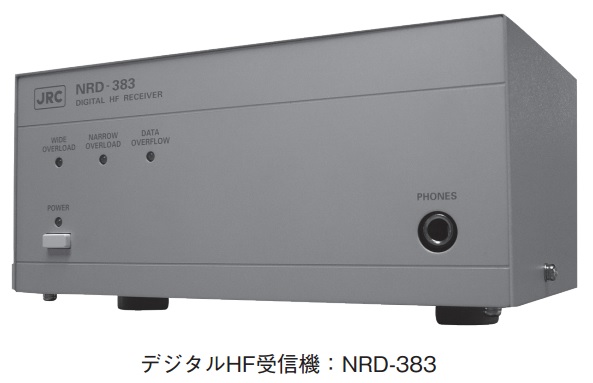 Dave Zantow (N9EWO) writes:
Sungchul Cho informs us that JRC has listed a new HF SDR Receiver on the web site. The new NRD-383 is a direct sampling, 2 channel with digital IQ data output with width up to 10 MHz each. Frequency coverage from 100 kHz to 32 MHz. Third-order intercept point + 23 dBm (typ), Second order intercept point + 80 dBm (typ). Not much information at this time , more when I have it .

See the PDF Brochure here : http://www.jrc.co.jp/jp/company/html/review65/pdf/JRCreview65_15.pdf
Many thanks, Dave!  It's exciting to see that JRC could manufacture a receiver once again; their products, in the past, have been world-class. If history is an indicator, I imagine the NRD-383 will not be an inexpensive rig; still, JRC equipment is often worth the price.