Many thanks for the following guest post about SWLing Post supporter, Mark Fahey, who will soon be launching three local Balinese radio stations:
---
Radio Seribatu New Year 2020
A 2018 personal DX-pedition by SWLing Post supporter Mark Fahey to a remote village community in Indonesia's Bali Province was intended to capture and record local and regional MW and SW Tropical Band spectrum on a WinRadio Excalibur for the Radio Spectrum Archive.
The field trip took a most unexpected turn; It was a total failure. Mark didn't suffer any equipment problems, the loop antennas performed well; the problem was that MW, SW radio was irrelevant to the local population and there were just no longer any local stations broadcasting to archive.
To salvage the experience, Mark shifted his focus to recording video and audio of local gamelan and soundscapes. Seen as a strange novelty by the local jungle community, Mark was soon allocated land, the village built him a house and he has become the first foreigner to ever become a resident of the district and village.
In return, he has undertaken a project to introduce, and up-skill the village in sustainable eco-industries and educate the village millennials on how to manage these ventures using digital technologies. A component of the project has seen the establishment of three radio stations broadcasting 100% Balinese content. They are the first 24-hour radio stations in the province.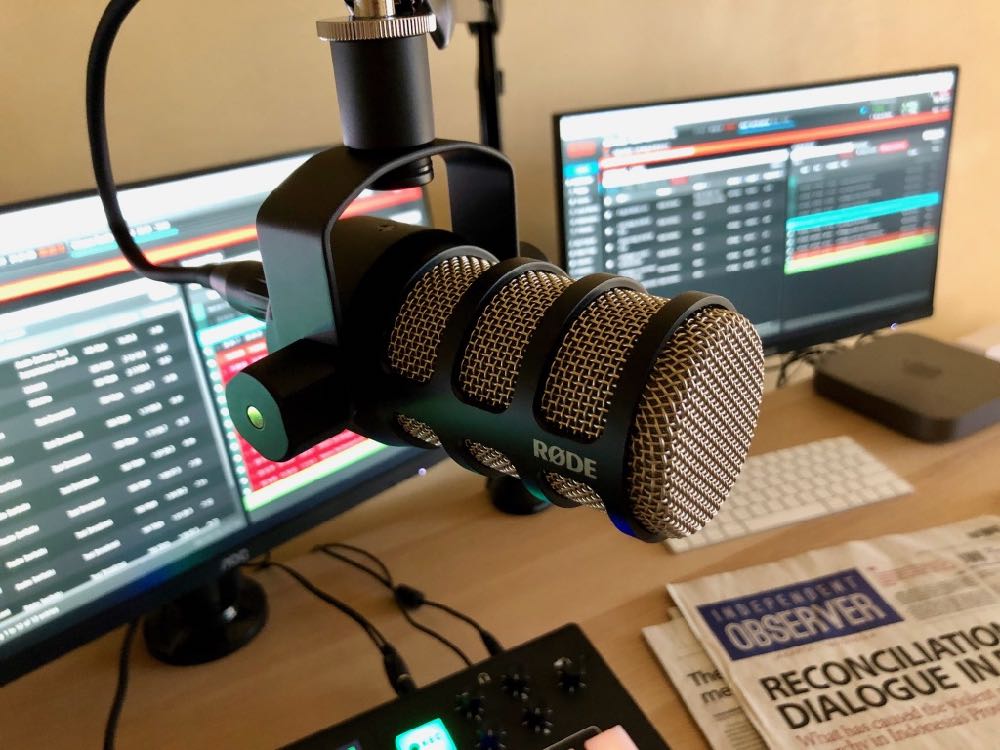 For the last six months, the three stations, Radio Seribatu – Village; Radio Seribatu – Volcano and Radio Seribatu – Mesin have been building the studio complex, solving power and bandwidth issues and training the staff. The network licensing is now permanently allocated and at midnight on January 1st, the test transmissions finish and the three stations officially open.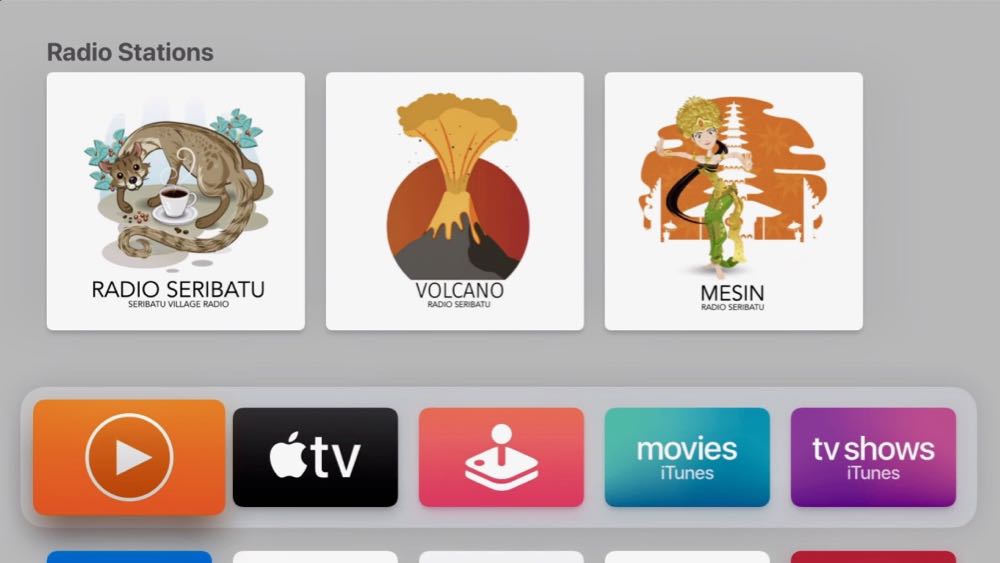 Each station brings many firsts to the region. They are the first to broadcasts 24 hours per day in the province, the first to broadcast 100% Balinese content and the first to deploy a fully digital workflow and studio complex.
Late February, Mark is presenting a deep dive of the stations in a presentation at the upcoming NASWA Winter SWL Fest in Philadelphia, and at that time the SWLing Post will present a detailed tour of the network, discuss the journey, how unexpected twists and turns were overcome, and explain how Radio Seribatu's test broadcasts in less than twelve months have reached the third most listened to radio network in all of Indonesia.
Most (if not all!) SWLing Post readers are beyond Radio Seribatu's FM footprint; however, the majority of the station's listeners tune in via their IP web streams and so can you! You will find the stations in most online radio directories, iOS and Android Apps and new generation factory fitted car radios (including Buick, Hyundai, Subaru, Mazda, Chevrolet, VW, BMW, GMC, Ford, Chrysler, Kia, Honda, Audi, Toyota, RAM, etc.).
A sure-fire way to listen is via the stream links on their website www.radioseribatu.com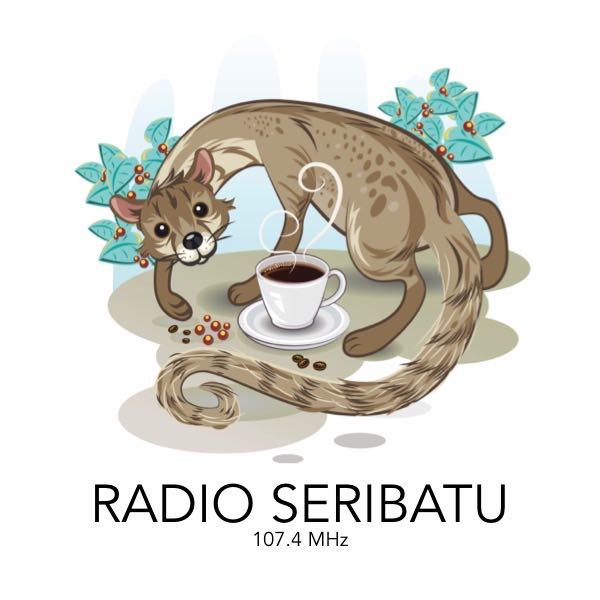 On the Radio Seribatu VILLAGE station, you will hear everything that is happening around Seribatu village and wider across the island. This is the place to hear live gamelan, festival broadcasts and discussions about issues affecting the community.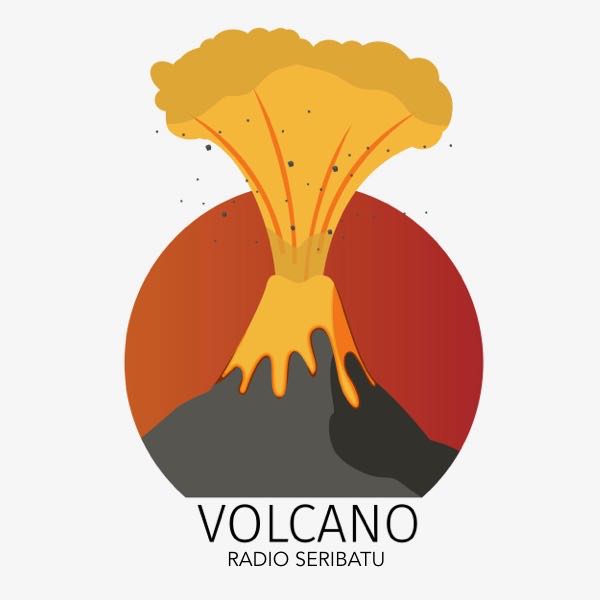 On VOLCANO, the playlist is 100% Balinese Indi Rock, Alternative and Punk. 24 hours per day this is the place to hear Balinese bands.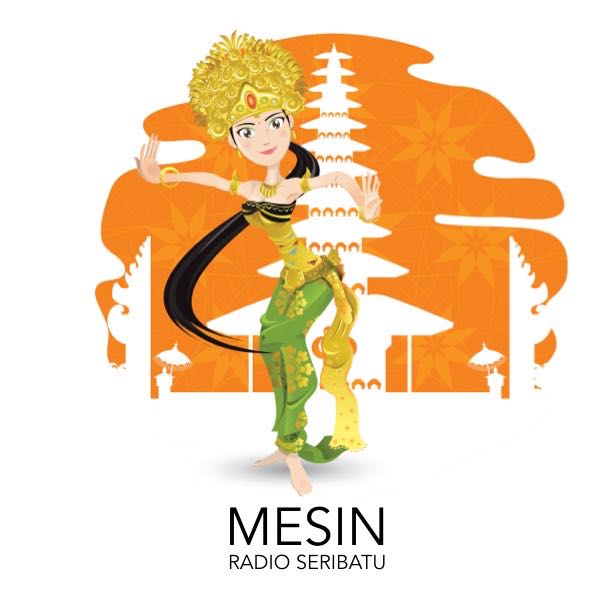 On MESIN Radio Seribatu is playing 100% Balinese Electronic, Trance, House, Techno and Dance.
Each station's test transmissions are on air right now and continue up until 6 PM Bali Time on New Year's Eve, December 31st (1000 UTC December 31st). Then all three stations will be in simulcast, presenting a 6-hour special soundscape/actualities program that allows the listener to experience the tropical sounds of Seribatu. With the stroke of midnight; at the beginning of the new decade, all three stations launch into their regular programming.
Radio Seribatu is QSLing anyone who listens in, be it via stream or FM. Simply send a hello note and brief report of reception to [email protected] and in return, you will receive a limited edition QSL, complete with an exotic postage stamp, posted directly from the Balinese jungle. No return postage required!
---
Here's a rundown of what you can hear on the 31st December 2019 launch broadcast:
1000 UTC – (6:00 PM Bali Time)
Puja Tri Sandya Prayers
The Trisandya (from Sanskrit ??????????? ??? , Trisandhy? Puja, "three-evening prayer") is a commonly-used prayer in Balinese Hinduism. It is uttered three times each day: 6 am, noon, and 6 pm, somewhat reflecting the Muslim azan prayers heard in other parts of Indonesia.
1005 UTC – (6:05 PM Bali Time)
Seribatu Village Awakens
Most Balinese families live within a family compound in villages that may have a population of around 700 – 800 people. In Seribatu the family compounds typically contain several homes for different members of the extended family. A typical home compound may comprise up to three families and grow to approximately 30 people. The village stirs to life just before the crack of dawn; roosters crow and chickens are fed. Early morning is a busy time in Seribatu, listen for village drums, Motor Bikes and Scooters heading off to the Dawn Market, Women sweeping their homes with a wicker brush, crickets chirp, and villagers trade at the dawn market. School starts early, and before the heat the day the Indonesian National Anthem is recited.
1017 UTC – (6:17 PM Bali Time)
Balinese Wisdom – The Song of Morality
Please don't ever think you are very Clever; Let people either say you are good or great.
1019 UTC – (6:19 PM Bali Time)
Morning Market
Simple Seribatu village compounds do not have a refrigerator. Meat, fish and other food are purchased the local central market at dawn and the following few hours before the heat of the day descends. Farmers trade their vegetables and other produce. Merchants sell hardware and household supplies. Minivans packed to the roof with purchased fresh produce maneuver around the narrow lanes of the market.
1044 UTC – (6:44 PM Bali Time)
Ducks in the Rice Fields
Rice is a staple food in Bali, and it has strong ties to the Balinese culture. The cycle of rice growth pretty much sets the tone for much of the traditional Balinese life. The Balinese community views rice as a gift from God and a symbol of life. For thousands of years, the Balinese people have been growing rice and cultivating the beautiful rice terraces of Bali where three kinds of rice are grown: white rice, black rice, and red rice.
1102 UTC – (7:02 PM Bali Time)
Balinese Cleansing Ceremony
This ceremony is intended to cleanse the bhuana alit (the inner world of the individual human being or the micro-cosmos) of negativity so that he/she will be able (again) to enclose and utilize this inner power in an appropriate, spiritual way. The symbolism of this ceremony is intended to remind the individual to guard himself against the selfish desires and actions of the ego in favor of the unselfish goals of the soul or higher self. One prays for a clear mind with positive thinking and for strength to keep one's self- control in situations where negative emotions are bound to arise.
1114 UTC – (7:14 PM Bali Time)
Satria Bird Market
As a popular Indonesian saying goes, a man is considered to be a real man if he has a house, a wife, a kris (dagger), and a bird. Keeping wild birds as pets is a massively popular hobby in many parts of Indonesia. The better the bird sings, the higher the demand for it. On a visit to Bali's Satria Bird Market, you will see many thousands of birds from hundreds of species. Many of the birds are caged in poorly maintained conditions. Among the strangest are vendors who keep birds in bags, from unfledged chicks still in nests to breeding adults.
1115 UTC – (7:15 PM Bali Time)
Bats at the Goa Lawah Temple
One of nine sacred temples on the island of Bali, the cave temple of Pura Goa Lawah is home to thousands of bats. If the local legend is to be believed, it also hides a river of healing waters and a titanic snake wearing a crown.
While the site had no name when the temple was built, it gained its name due to the thousands of bats that cling to the ceiling and walls of the natural chasm, "Goa" meaning "cave" and "Lawah" meaning "bat." It is thought that the cave may extend through the mountain right to a nearby town. The legend goes that the dark recesses of the tunnel are home to a mythical snake king known as Vasuki, a massive naga that wears a crown on his head. He is said to live on the copious amounts of bats in the cavern. Yet another legend claims that a river of miraculous healing waters rushes through the depths of the cave.
1120 UTC – (7:20 PM Bali Time)
Balaganjur Traditional Musicians Rehearsal
Baleganjur music is an inseparable part of life and death in Bali, heard in every village across the island. Its traditional purpose is to accompany funeral processions, so this intensely rhythmic yet dignified ensemble has a permanent role in Balinese society. The musicians play their instruments as they walk, and due to this portability, Baleganjur is now a fixture of all celebratory processions. A standard Baleganjur ensemble consists of about 20 musicians, plus helpers to carry gongs, but these days in Bali bigger is better!
1155 UTC – (7:55 PM Bali Time)
A Brief Balinese Radio Interlude
Listeners phone in and sing, callers discuss the terrorist bombings in Bali, Rinso (Indonesia's most popular detergent) Soap Powder advertisement and how to cure a stubborn cough.
1242 UTC – (8:42 PM Bali Time)
Subak – Water Irrigation
Subak is a traditional ecologically sustainable irrigation system that binds Balinese agrarian society together within the village's Bale Banjar community center and Balinese temples. For the Balinese, irrigation is not simply providing water for the plant's roots, but water is used to construct a complex, pulsed artificial ecosystem. The water management is under the authority of the priests in water temples, who practice Tri Hita Karana Philosophy, a self-described relationship between humans, the earth and the gods.
1255 UTC – (8:50 PM Bali Time)
Temple Ceremony
In Bali, there are over 4,500 temples where ceremonies take place almost every day of the year. Temple festivals are held on the anniversary of when the temple was consecrated and usually on a new or full moon.
An Odalan or temple ceremony usually lasts for three days, but larger ones, which occur every 5, 10, 30 or 100 years, can last for 11 days or longer. The Balinese are honoring the deities that rule over the temple by giving them a myriad of offerings, performances of vocal music, dance and gamelan music. They invite them down from their abode on Mount Agung to partake in the activities. Every ceremony in Bali is to maintain the natural balance of positive to negative, so the Balinese do not destroy the negative forces, but balance them in harmony with the positive.
1426 UTC – (10:26 PM Bali Time)
Seribatu Evening
As the end of the year and the decade approaches, the sounds of frogs, crickets and tropical rain delight the ear while a cool bottle of Bintang refreshes your thirst.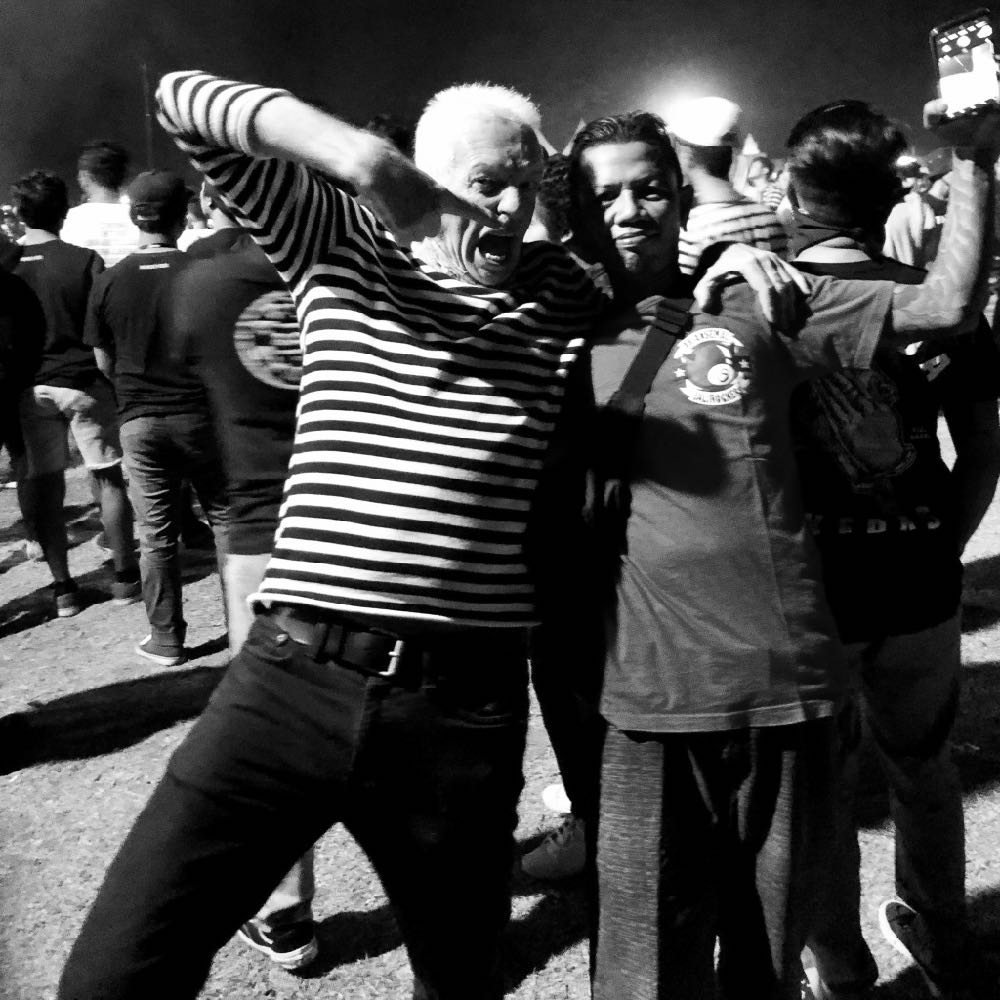 1505 UTC – (11:05 PM Bali Time)
Radio Seribatu Countdown to Launch
Sinaga Goatama's (Mendira Village) original electronic composition "Blazing Fire" guides us to midnight and the launch of regular programming on all three Radio Seribatu stations.
1600 UTC – (Midnight AM Bali Time)
It's 2020 and Radio Seribatu has Launched!
All three of Radio Seribatu's Radio Stations; Village, Volcano and Mesin radio are officially on-air, and commence their regular programming!
---
Wow, Mark! This is a most impressive endeavor and, no doubt, all three Seribatu stations will have a loyal following in Bali and across the planet! I've already become a fan of MESIN! 
We wish you and the Seribatu staff/volunteers massive success in your 2020 launch year!
Post readers: Again, Radio Seribatu, is QSLing anyone who listens in. Send a brief, accurate report and you will receive a limited edition Seribatu QSL. Send all reports to: [email protected]