Many thanks to Luis Maria Barassi (RAE Director) and Adrian Korol (RAE Executive Advisor) for sharing the following press release:
---
RAE- RADIODIFUSION ARGENTINA AL EXTERIOR becomes RAE- ARGENTINA TO THE WORLD
A new stage begins in the history of RAE, that will transform from RAE-RADIODIFUSION ARGENTINA AL EXTERIOR to RAE- ARGENTINA TO THE WORLD, updating the identity of our international signal.

Among the news to share, there's the decision to maintain presence on the shortwave frequencies of 15345 and 11710 KHZ, which are broadcast from the transmission plant located in General Pacheco. Currently, we're facing some technical problems with regard to modulation, but we'll face the challenge of fixing this and increase our presence on the shortwaves.
We'll keep on transmitting in eight languages, now with a homogenous programming, that will be coherent with regard to contents, with the specific contribution of each language considering particular characteristics. RAE's new stage will feature programs Mondays through Mondays.
Each language will have a daily 55-minute broadcast on the shortwaves, with one daily re-run.
In addition, the daily show will be available on the new website of RAE, where the program will be on streaming 24 hours a day.
Specific applications for RAE will be developed for mobile devices and on a second stage, podcasts and RAE content broadcast by local stations in other countries. The most recent shows will also be available to download on demand.
Another innovation are the six channels of Argentine music available on RAE's website, organized by genre: Tango, Folk, Rock, Pop, Jazz and Classical, that will play music 24 hours, with playlist in constant expansion and a radio sound, that's to say, with a presentation of songs, that will provide additional data about the tunes.
This way, listeners will be able to enjoy at any time of the day the best works by artists such as Charly Garcia, Yupanqui, Piazzolla, Sandro, Malosetti, La Camerata Bariloche, announced in various languages, with a radio format. This is part of the new design of what we call DIGITAL RAE.
The daily programs of RAE cover various topics developed jointly by the new production team of RAE as well as the language teams. After the news bulletin, with the inclusion of music and bite-sized features about various topics.
In addition, we'll now have a new interval ID signal.
The schedule for our station in all languages now will be:
MONDAY: Our Football/Argentine Tango
TUESDAY: Argentines Without Borders / La Folklórica
WEDNESDAY: The Conversation/Argentine Roads
THURSDAYS: Welcome/Science and Technology
FRIDAYS: Multi-Sports Center/Histories in Common
On Saturdays, a SUMMARY OF THE WEEK will be broadcast, followed by ACTUALIDAD DX.COM.AR, the new segment dedicated to DXing, radio, media and information technology.
This program will be produced and presented in Spanish by ARNALDO SLAEN and RAE'S director, LUIS MARIA BARASSI, featuring news about radio and technologies applied to communication, plus audio files, interviews, etcetera. The program will have an average duration of 25-30 minutes.
This format will be broadcast also on various languages and will not only be available on RAE's website, but also in the spaces dedicated to DX-related content on the web.
Finally, Sundays will be the day of program THE BRIDGE, a weekly space focused on the contact with listeners, music and interviews. The show will also pay homage to classics of international broadcasting such as the STATION OF JOY and similar programs that left their mark in the history of international radio.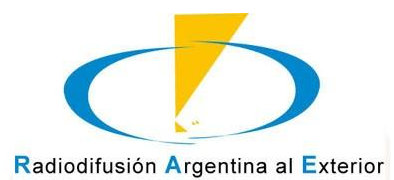 The support of all DXing colleagues, radio ham enthusiasts and fans of the Short Waves is paramount, in order to spread their messages, emphasize the importance of the shortwaves as well as the need to increase the presence on various bands, complementing digital content.
A new stage begins for RAE, ARGENTINA TO THE WORLD, with many ideas and challenges ahead, a phase in which the participation of all sectors linked to our field will be key for our growth and for the steps that will follow.
It's important to underline that after many years of being practically ignored by various administrations, the new stage of Radio Nacional, under director Ana Gerschenson, and Deputy Director Pablo Ciarliero, includes a project for RAE, with the participation of the excellent and historic professionals of RAE, plus the arrival of experts in digital content and with the incorporation of Adrián Korol, who, beyond his renown for his work in Radio and TV, is a passionate DXer and Radio Ham fan.
Over the next few days, we'll release the definitive schedule, with timetables, frequencies and targeted zones for all languages.
The launch of this new phase will be next October 5 at 7PM, at the Auditorium of Radio Nacional Buenos Aires. We let you know, as well, that next week a definitive timetable will be released. It's clear that all ideas, proposals and specially the dissemination to this news will be greatly appreciated.
73 & DX
RAE ARGENTINA TO THE WORLD
Luis Maria Barassi – Director
Adrian Korol – Executive Advisor