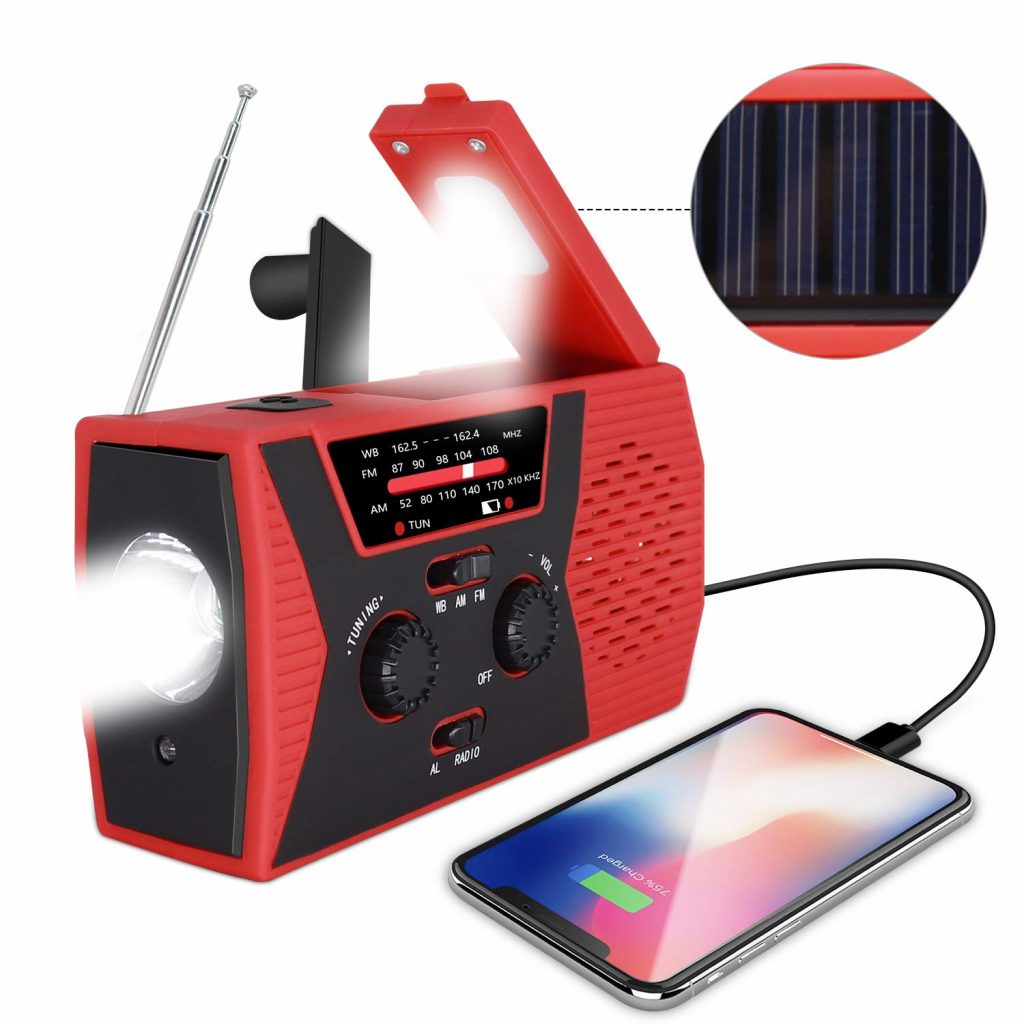 Many thanks to SWLing Post contributor, Doug Nickle, who writes:
"You once recommended some alternatives to the CCrane Solar Observer. In looking at the RunningSnail you initially recommended, I came across this other upgraded version (with a slightly larger battery bank, 2000 mAh, vs. 1000 mAh).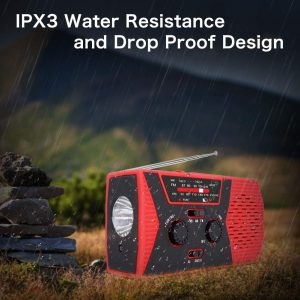 […]I did pick up the RegeMoudal Emergency Solar Hand Crank Radio. It looks like it's made for a couple different companies/brands.
So far I like it a lot, for an emergency radio. Audio is pretty good for a radio in this price range.
[…]I've been generally happy with the WX reception. AM and FM are generally clear, if not a bit tinny, but that is dependent on the clarity of the station to begin with as the stronger stations come in smooth and balanced.
The flashlight and reading light are bright and functional LED; the flip up reading light is a really nice addition and would work well in a tent or simply in a power outage.
I haven't tested it yet, but I bought this unit because of the 2000 mAH battery bank. I've got multiple dedicated, higher capacity battery banks, but I figured having one more can't hurt.
My only wish would be a slightly longer antenna (this one is only nine inches).
I'm currently using rechargable AAA batteries but it comes with a micro USB and has both micro and regular USB inputs for charging, as well as a plug for a headset.
Neat little rig and worth having in the bag for emergencies or power outages. All in all, this is a great emergency radio for under $30 bucks."
Click here to view on Amazon (note: this affiliate link supports the SWLing Post)
Thank you, Doug.  I agree with you: the increased capacity of the internal battery is actually a major plus. I'm also happy to hear that the LED lighting is functional.  I don't think I've ever seen a model with a pop-up light on top. Thanks for sharing your review.