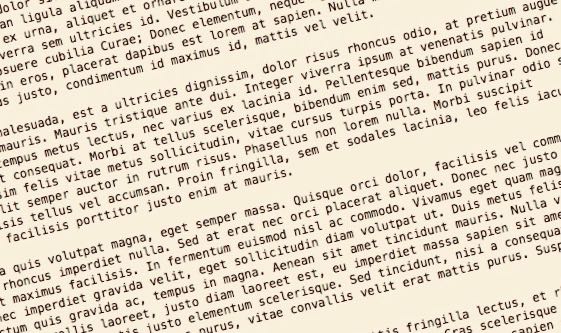 Many thanks to SWLing Post contributor, Julian Stargardt, who shares the following in response to our previous post regarding Latin radio programming:
Dear Friends,

Latin is widely reputed to be a "Dead" language, the Finnish broadcast is only one of several examples of how it continues to be a living language.

In Switzerland a form of Latin is one of the official national languages – it's called Rhaeto Romansch or Rumantsch – it is spoken as a first language predominantly in the large – by Swiss standards – Canton of Graubuenden ("Grisons" in French and "Grey Leagues" in English). Elsewhere in alpine Europe other descendants of spoken – or "Vulgar" Latin also survive or indeed flourish. These include Ladin (guess where its name comes from) and Friulian.

In Switzerland almost 40,000 people claim Rumantsch as their first and principal language and almost 61,000 use it is daily communication. Education, news media and literature, and TV are all prevalent in Rumantsch areas of Switzerland.

Those with a passion for Latin may derive some fun from the website for Radiotelevisiun Svizra Rumantscha: https://www.rtr.ch/

Sure it's not the Latin of Cicero and it may have given him shivers of horror but I reckon he'd be able to follow it…

Here are a couple of tales that may interest readers…

Friends of mine became lost while hiking in a remote region of the Swiss Alps in the mid-1960s. As dusk fell they encountered a shepherd whom they attempted to converse with, first in German, then in French, and finally in Latin. The shepherd's face lit up when he heard Latin and as they chatted in Latin they were able to establish their location and the route off the mountain back to civilization… and in the course of the conversation it emerged that my friends came from England, at which point the shepherd broke into English, explaining that he'd served as a seaman for 20 years in the British Merchant Marine before returning home. My friends spent the night with him in his stone hut.

In this day and age of instant communications and the internet, such stories seem distant indeed. But it is not so long ago that Latin was widely used as a means of communication within the Roman Catholic Church and Latin is still its official language… as recently as the 2004 10th General Assembly of Bishops there was a Latin language group…

Nor is it so long ago that certain professions and areas of scholarship used Latin as their lingua franca. Talking of the 1960s I recall my father telling me that Latin was used in this way and to convince me he took me to a medical conference in or about 1965 in Melbourne, Australia to hear a paper read in Latin by a European – Polish if memory serves me correctly – delegate.

Appropriately and perhaps showing a humorous side of the Church, the Vatican City has an ATM machine with instructions in Latin, see this photo on Wikipedia:

Today English has replaced Latin as the world's language of learning and universal communication. Like Latin, English has a very broad and adaptable vocabulary and a rigorous grammatical syntax which enables complex ideas to be expressed accurately and intelligibly… though English grammar is not as rigorous as Latin, or for that matter Turkish….

Best wishes for a Very Happy and Successful New Year!
Julian
Thank you for shedding light on this topic, Julian!  Per your request, I've been listening to and enjoying Radiotelevisiun Svizra Rumantscha this morning. Though I was aware, to my knowledge, I've never actually heard Romansh spoken. Fascinating!  Thanks for the language lesson, Julian.