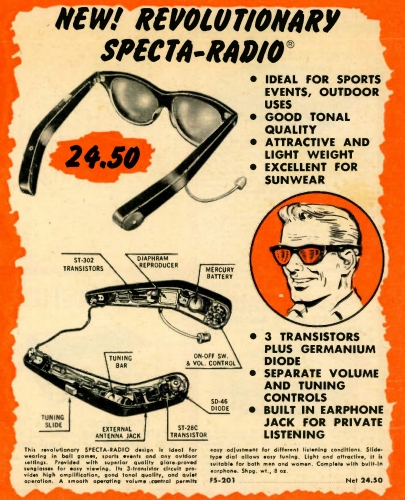 Many thanks to SWLing Post contributor, Mario Filippi, who writes:
While perusing through a 1959 Lafayette Radio sales flyer, this hybrid radio/sunglasses radio was spotted (see image above). Put a huge smile on my face–a three-transistor, germanium diode model hihi. Runs on a Mercury battery which were common years back.
That is fantastic, Mario! Love it.
I can tell you that I think Spectra-Radio seem a lot cooler than Google Glasses! Thank you for sharing!