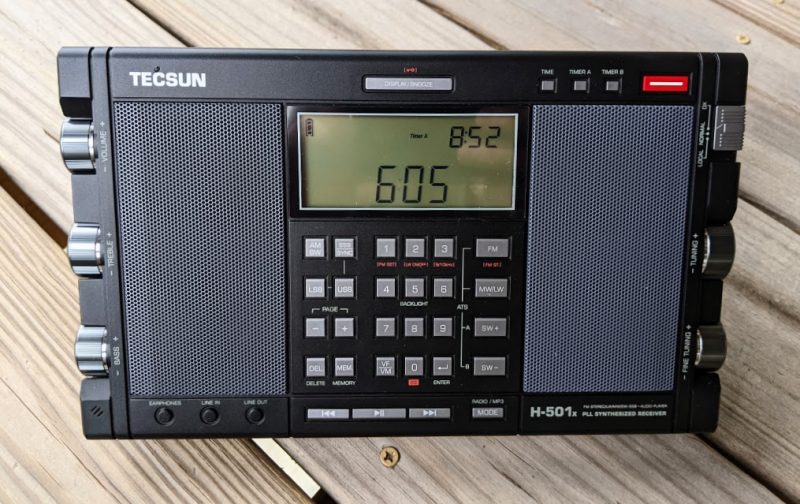 Anon-Co has started taking pre-orders for the Tecsun H-501x portable receiver. Click here to read Dan Robinson's review of this radio.
Anon-Co will start shipping these on Monday, May 16, 2021.
The price will be $298.00 US for both the hard case and faux leather case versions.
Shipping cost: Depends on the delivery country; slightly higher cost for the hard case version.
Faux leather pouch is not included with the hard case version. It can be included as a $15.25 add-on, but does not fit inside the hard case.
Hard case version: Limited stock available (more stock expected by the end of June).
Click here to check out the faux leather case version and/or the hard case version of the Tecsun H-501x at Anon-Co.