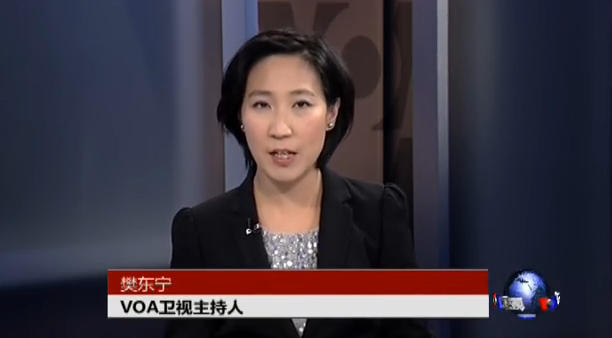 The website BBG Watch recently posted a guest commentary from an anonymous VOA reporter regarding the loss of VOA Weishi TV during the Hong Kong protests. Here is an excerpt from BBG Watch:
"On Monday, September 29, the loyal viewers of Voice of America (VOA) "Weishi," the VOA Mandarin TV program, were surprised to see their TV screen turned into a blue graphic during some hours when the original program previously aired was repeated. In the place of the professionally produced VOA TV broadcast, audiences received radio signals from Radio Free Asia (RFA).

Audience surveys, although underestimating the viewership because many Chinese are reluctant to share sensitive and potentially dangerous information with strangers, show that the popularity of the 2-year-old VOA "Weishi" is growing by leaps and bounds in China. Some of its segments, including "History's Mysteries," "Pro&Con" and "Issues and Opinions," already also attract many millions of viewers on YouTube. The management's decision to take away some of the repeat hours from the "Weishi" programs will be devastating to VOA's Mandarin broadcasting. Meanwhile, it will not help RFA, since very few people listen to radio via TV. If they do, there are existing channels leased by the International Broadcasting Bureau (IBB) to broadcast radio programs via satellite to China and Tibet. IBB reports to the Broadcasting Board of Governors (BBG), the federal agency and the bipartisan Board in charge of all U.S. taxpayer-supported media for audiences abroad."
Read the full commentary on the BBG Watch website.
I listened to China Radio International a few times during the peak of the protests and–no surprise–there was absolutely no mention or even hint of an uprising. Indeed, China has been actively blocking international TV news outlets like CNN and social media sites like Instagram.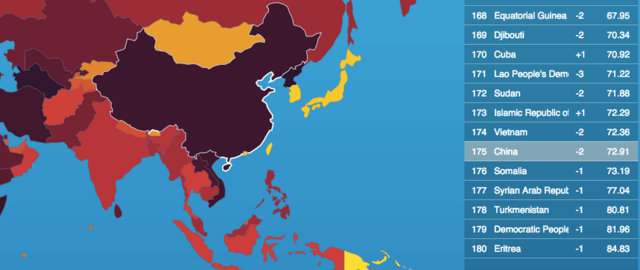 China is ranked as one of the worst countries in the world in terms of press freedoms–175th out of a possible 180 countries on the 2014 World Press Freedoms Index.