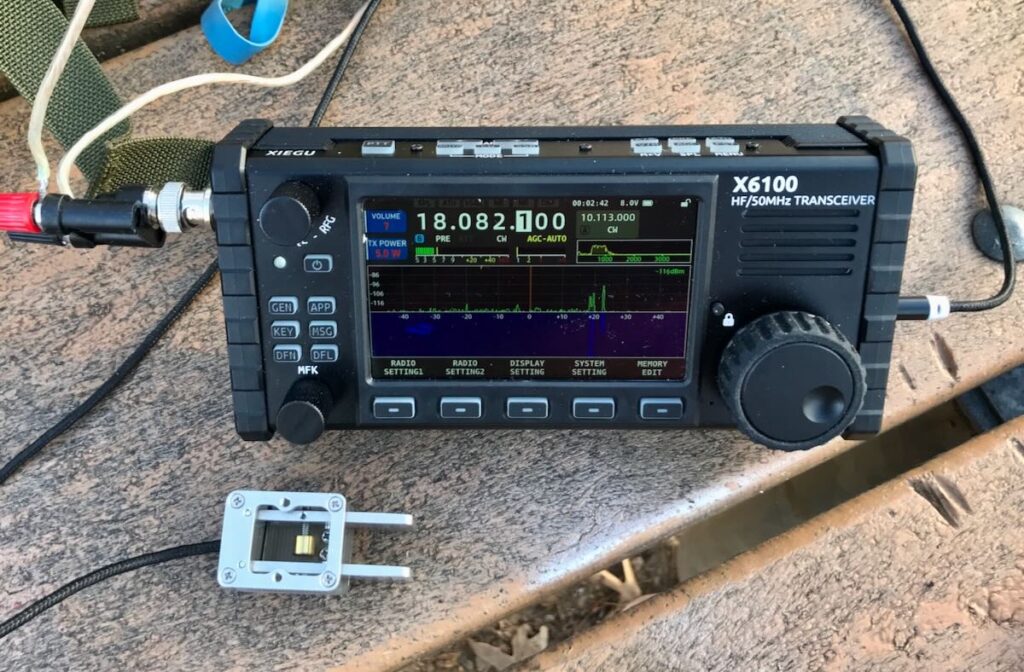 Late last year, Xiegu started shipping their latest portable rig: the Xiegu X6100.
The X6100 is an all-in-one QRP SDR field transceiver. It sports an internal antenna tuner, internal Li-Ion rechargeable battery pack, and even an internal mic for hams who don't want to carry the supplied mic to the field. For field operators, it's in the very desirable "shack in a box" category. Just hook up an antenna and you're on the air.
The X6100 got a lot of attention in the ham radio market because in many ways it resembles the Icom IC-705.
The X6100 sports top-mounted controls, a beautiful high resolution color display, and front-facing speaker. At $630 US, it's less than half the cost of a new IC-705.
As with pretty much all modern SDR transceivers, the X6100 has variable filters and a general coverage receiver. The X6100's receiver has gapless coverage from 0.5 MHz to 30MHz and 50MHz to 54MHz, thus covering the mediumwave and shortwave broadcast bands.
Radioddity sent me a loaner X6100 that I took delivery of on December 23, 2021.
Literally, the first thing I did was tune it to the 31 meter broadcast band.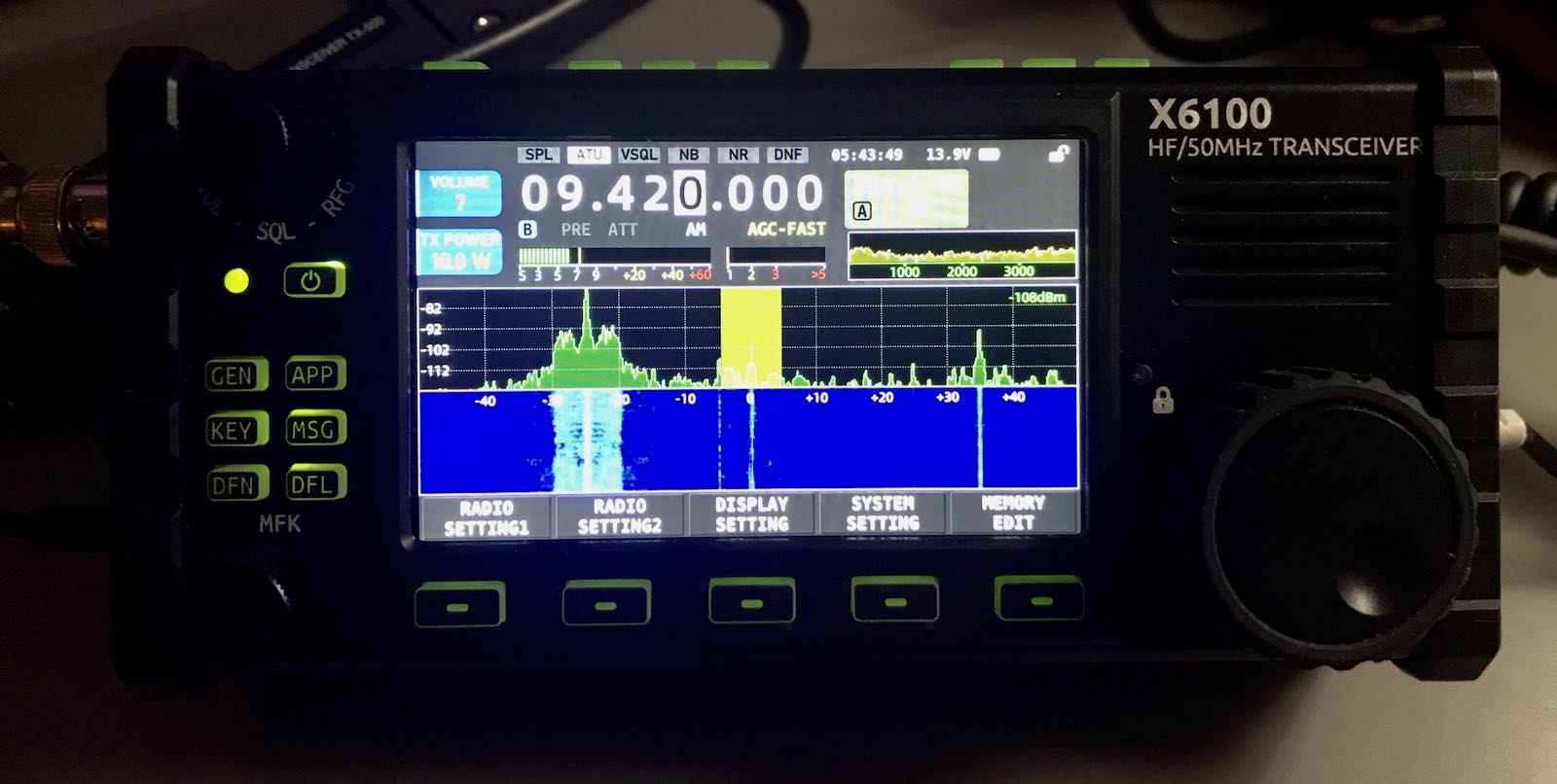 While I've spent the bulk of my time with the X6100 in the field testing it as a QRP transceiver, in the shack I've done a fair amount of SWLing both in AM mode and (pirate radio stations) in SSB mode.
My assessment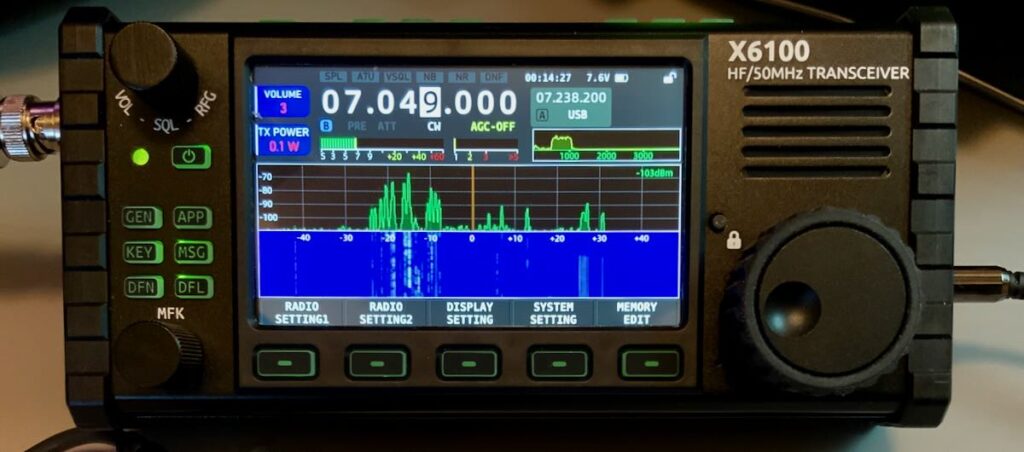 I've received a number of inquiries from SWLing Post readers about the X6100 asking how it stacks up to the IC-705 from an SWL's perspective, so I thought I'd share my impressions so far to help guide any potential purchase decisions. I'll provide much more detail in my upcoming review in The Spectrum Monitor magazine (likely in March or April 2022).
In short: I would not buy the Xiegu X6100 specifically for shortwave broadcast listening.
While the frequency coverage is ideal, the variable filters are useful, and the color spectrum display and waterfall (in terms of the interface) are benchmark, the radio has a few cons from an SWL perspective:
I have noticed imaging on the spectrum display as I tune through the broadcast bands (shortwave and mediumwave). I seriously doubt this is something that can be addressed in firmware.
The X6100 does not have a robust front-end. A number of my readers on QRPer.com who live near strong broadcast stations have noted that it's almost unusable from home.
The audio is typical of Xiegu radios, meaning it's unrefined and a bit harsh. I find it a bit fatiguing over extended listening sessions both using the internal speaker and headphones.
In fairness, the X6100 wasn't designed with the SWL in mind.
With the negatives out of the way, the X6100 is very much a usable radio for casual broadcast listening. You might even be able to push it into a little DX action as well. If you plan to purchase the X6100 for ham radio activities anyway, consider broadcast listening as a bit of "icing on the cake."
X6100 vs. IC-705 from an SWL's perspective
I've been asked specifically about how the X6100 compares with the IC-705 in terms of shortwave and mediumwave listening.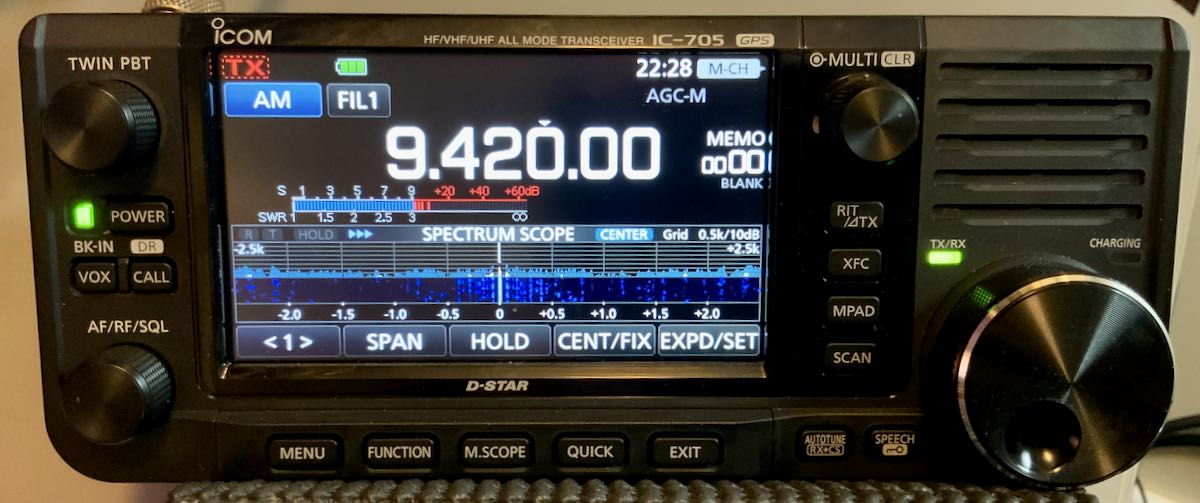 There's really no competition: the IC-705 is better than the X6100 by orders of magnitude in this regard.
The IC-705 is a high-performance radio with receiver qualities that would please most serious DXers. (Check out some of 13DKA's reports!). That level of RX performance and filtering comes with a $1,300 US price tag.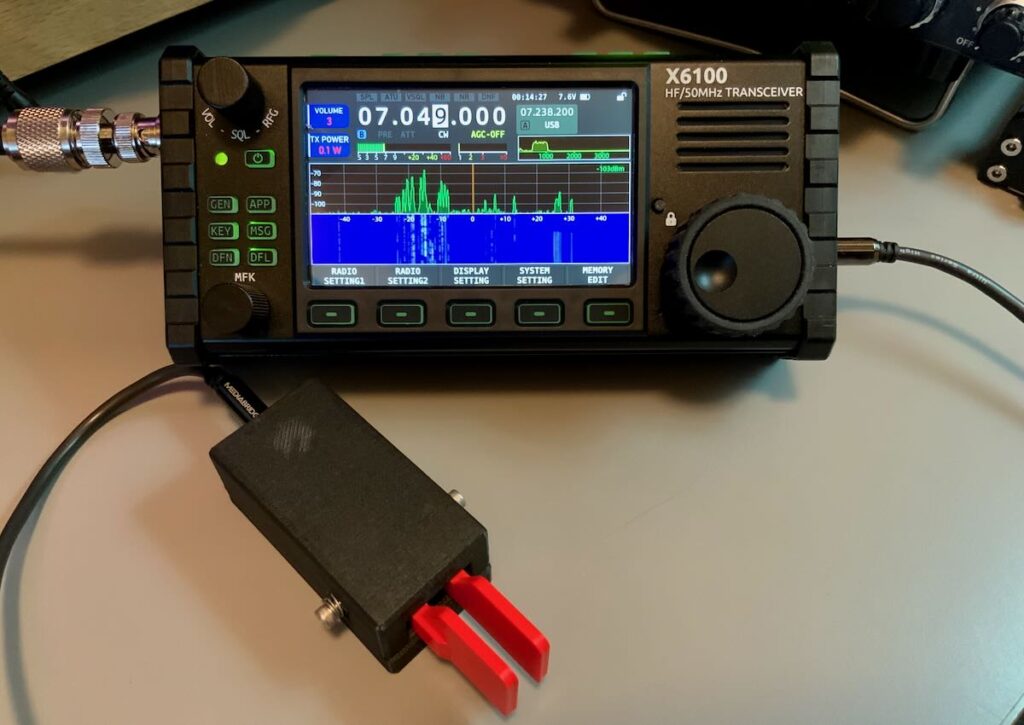 The X6100 was designed to be price-competitive and to have ample performance and a tool set to please the low-power ham radio field operator. I feel like it's a success in this regard. When I'm in the field performing a park or summit activation, I'm typically far removed from urban RFI and blowtorch broadcasters. The field operations I've performed so far with the X6100 (mostly in CW/Morse Code) have been quite successful and enjoyable.
I hopes this helps! Again, I'll have more detail about the Xiegu X6100 in my upcoming detailed review in The Spectrum Monitor magazine. If you're interested in how the X6100 performs as a QRP transceiver in the field, check out my reports on QRPer.com.
Thank you!