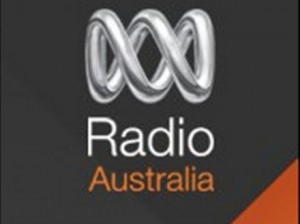 (Source: Radio Australia via NASWA)
Radio Australia will broadcast coverage of the AFL Grand Final on Saturday 29 September 2012 from 0430-0745 UT. It will be part of our regular Grandstand sports coverage.

The coverage will be available on our HF (shortwave) and local FM relays, but it will not be available on RAs web stream due to content rights limitations.

Our HF coverage will be as follows.

South Pacific – 11945 kHz and 15160 kHz

South-west Pacific – 12080 kHz and 15240 kHz

Papua New Guinea & West Pacific – 9660 kHz and 15415 kHz

South-east Asia – 17750 kHz

Reception may also be possible on 4835 kHz from the ABC domestic HF service at Alice Springs. 4835 kHz would be a good choice for land-mobile operators within 1,500 km of Alice Springs. Reception of 4835 kHz may be possible beyond 1,500 km.

Note: Reception of particular HF channels may be possible beyond the nominal target areas. Please try all frequencies to ascertain if reception is possible in your area.