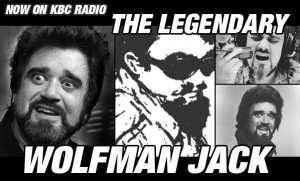 Last night, I listened to and recorded The Mighty KBC's test transmission on 9.4 MHz. The broadcast lasted 2 hours and was quite successful.
They had a little distortion in the signal for the first half-hour or so, but once that issue was resolved, audio was excellent. This was, after all, a test transmission.
Mind you, I was using the WinRadio Excalibur receiver and a rather large horizontal sky loop antenna–not a portable radio. But based on their signal level as compared with the adjacent Voice of Greece transmission (9.42 MHz), I expect they could have been easily heard on a portable radio here in eastern North America.
If you missed the broadcast, click here to download a full recording or listen below.  
Next week: another test broadcast scheduled
Update: Note that The Might KBC will broadcast another test transmission on Sunday 21 September from 00.00 – 02.00 UTC on 9,500 kHz.