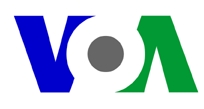 (Source: VOA)
The Voice of America is protesting new jamming of its English broadcasts in China.

VOA Director David Ensor condemned the new interference and said the U.S. government broadcaster is working with experts to determine the precise origin of the jamming. He said "the free flow of information is a universal right and VOA will continue to provide accurate and balanced information on platforms that can reach audiences in areas subject to censorship."

The U.S.-funded VOA is not the only victim of jamming. The British Broadcasting Corporation said this week its shortwave English radio broadcasts also are being jammed in China.

The BBC said that while it is not possible to know who is doing the jamming, "the extensive and co-ordinated efforts are indicative of a well-resourced country such as China."

VOA broadcast engineers say Radio Australia also is being jammed.

At VOA headquarters in Washington, engineers say that while the agency's Chinese-language broadcasts are routinely jammed in China, its English broadcasts usually are not. They noticed the jamming of the English programs about a month ago and say it appears to use a new technology.

Many countries have used various methods to jam VOA broadcasts for decades, especially during the Cold War when VOA broadcast heavily into the former Soviet Union and other countries under Communist control. Now, its Persian satellite television broadcasts into Iran are frequently jammed, as are VOA Horn of Africa broadcasts to Ethiopia.
Note our previous article on the topic of harmful interference from China.