A good friend recently introduced me to the Earl Backcountry Survival Tablet; a crowd-funded project that may very well come to fruition.
What makes this tablet really stand out are its impressive list of features which are all based on outdoor survival/adventure. Features include:
A rugged, waterproof/weatherproof body; IP67 rated!
Built-in solar panel
20 hour battery life
An E-Ink, touch sensitive display screen
An excellent GPS chipset
ANT+ and Bluetooth 4.0 connectivity for devices to measure heart rate, pace and cadence
Android Beam technology
Built-in thermometer for measuring temperature, hygrometer for measuring the water density of air (humidity) with dew point, barometer for measuring air pressure and altitude and an anemometer (micro hot-wire) for measuring wind speed
A two-way radio featuring a FRS, GMRS and MURS transceiver. Earl can send secure text or voice messages via Walkie-Talkie; transmit weather, location, and route information
An eReader
A radio receiver that covers AM (medium wave), FM, LW, NOAA weather radio (North America) and Shortwave
Much more: check out the Earl project page

Of course, I'm very interested in Earl's receiver. Not only does it cover shortwave, but it covers a very wide frequency range (2.3 – 21.85 MHz)! Most impressive.
I don't expect Earl to be a fantastic performer on the shortwave and medium wave bands–I doubt it'll compare to the PL-390, for example– but perhaps it will be good enough to hear the major broadcasters. An inductively coupled loop antenna may help on AM (medium-wave). A port for an external SW antenna, would be a major plus.
Better yet, with the right Android app, I bet Earl could decode VOA Radiograms on the fly. Imagine being miles away from civilization, far out of reach of 3G/4G mobile systems, yet you'd be able to receive your news on your eReader over the shortwaves.
A dream? Perhaps, but one that's well within grasp.
Pre-ordering/Backing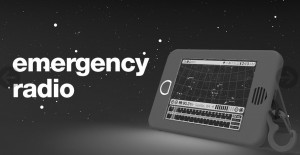 At time of posting, Earl is 90% funded. You can pre-order Earl for $249 US–a 30% discount from projected retail. (A price that is only $100 more than a Sony ICF-SW7600GR.)
I just pre-ordered an Earl. I will plan to give a full review here on the SWLing Post. They expect to ship production units in August 2013. If they don't receive funding, all pre-sales purchases will be refunded in full.
If you would like to back this project, check out Earl's full list of features and pre-order on their website: http://www.meetearl.com/