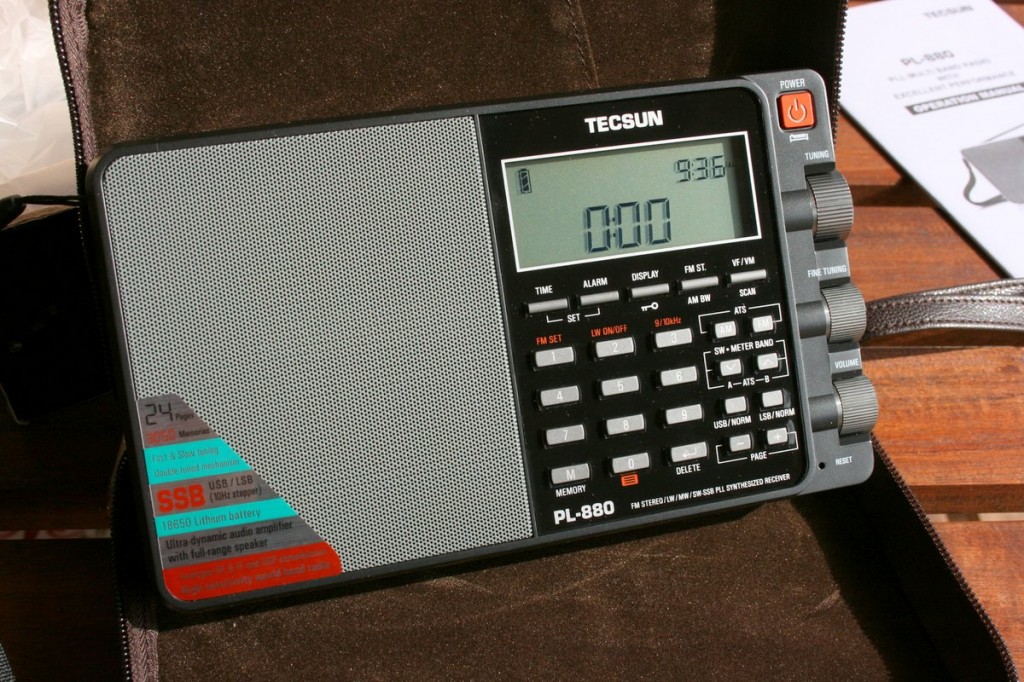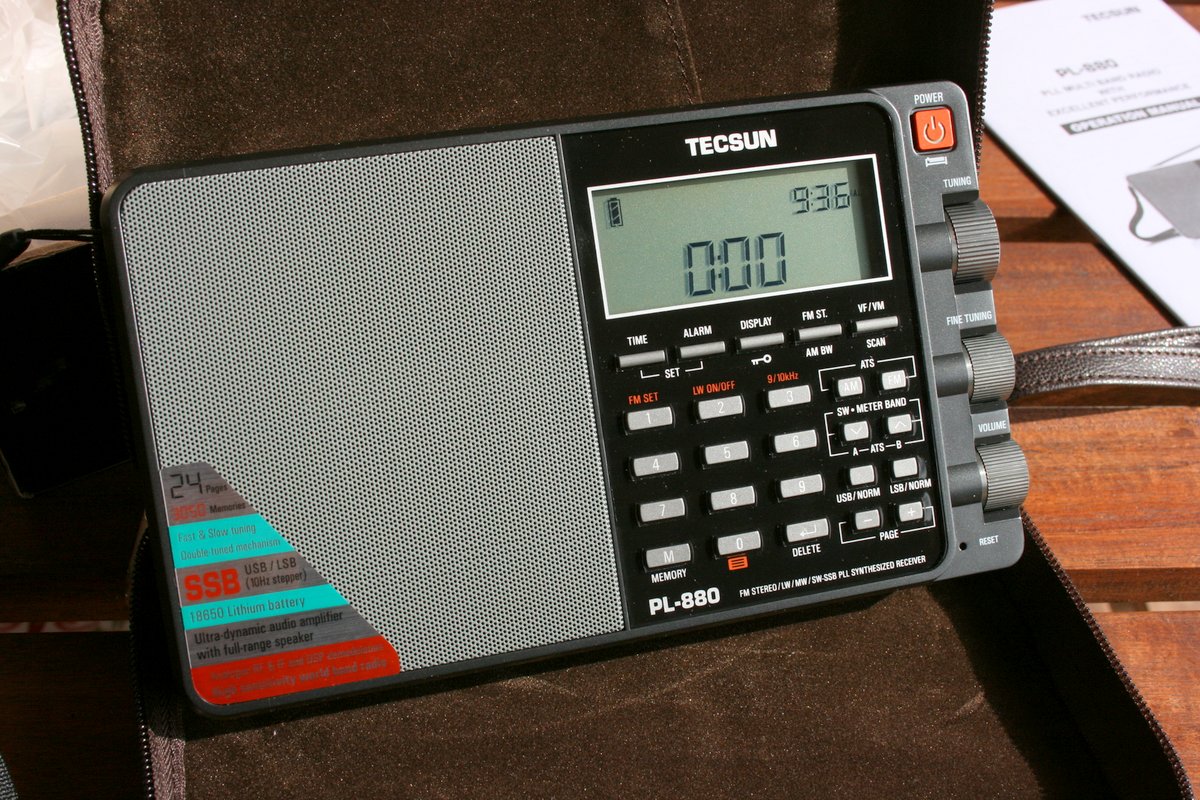 I normally like to do in-line recordings for audio comparisons of radios, but my digital recorder is non-functional at the moment. This fact–coupled with a bit of reader peer pressure–prompted me to take a short video with my iPhone of the PL880 and PL660 in action. While this will not be a true representation of the PL-880's audio, of course, it should serve as some point of comparison in terms of function.
In this (very basic) video, you can hear the difference between the PL-880 and PL-660 when both radios are coping with adjacent signal interference. In this case, I tuned to Radio Australia on 9580 kHz–typically a blow-torch signal here in eastern North America. I wanted to gauge how each radio coped with adjacent signal from China Radio International broadcasting out of Cuba on 9570 kHz,  which can cause major adjacent signal problems, even though it's a full 10 kHz below Radio Australia.
In this video, I tried to use both radios' bandwidth controls and (upper side-band) sync lock to cope with the interference. Forgive the lack of tripod. Here you go:

You can follow all Tecsun PL-880 updates by bookmarking/checking this link.